The power of inspiration and motivation can come at any age and anytime in life. Today's guest is an old soul doing remarkable work for the Autism community. Inspired by her younger brother, Alyssa Lego set out at age 14 to help him by creating lesson plans. Before long that work turned into creating her first nonprofit.
Today, Alyssa is joining us to share about her latest work with Autism and her new project called You, Me, Neurodiverstiy. Join us as Alyssa shares her inspiring journey from big sister, college student and nonprofit founder.

Here are a few highlights from our conversation: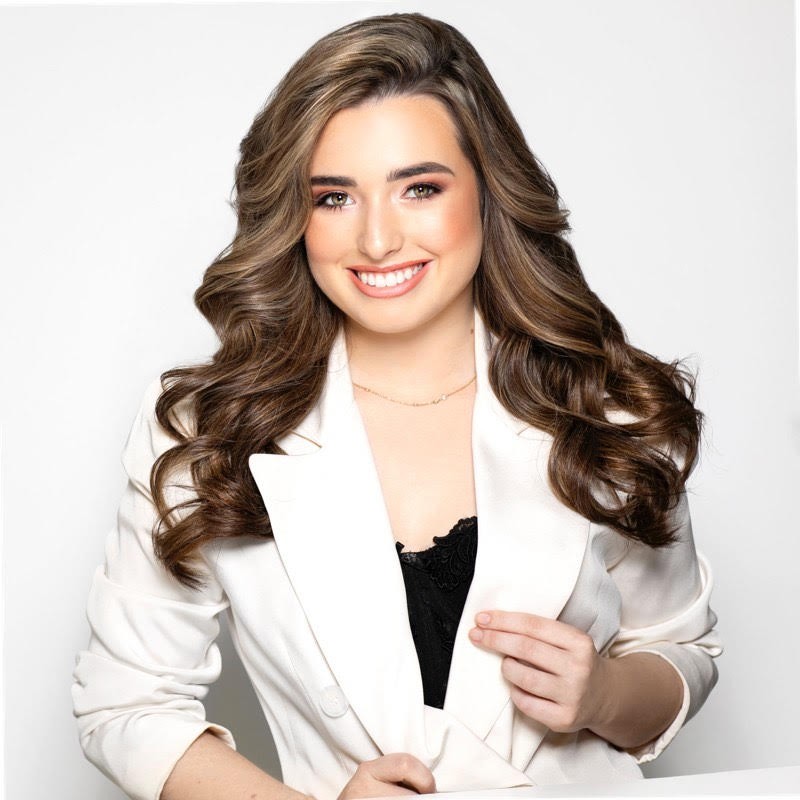 Charity Matters: Tell us a little about what You, Me, NeuroDiversity does?
Alyssa Lego: Our mission is to embrace neurodiversity and autism acceptance in ways that really haven't been done before. I am such a firm believer that education creates change. And I'm such a firm believer in the fact that that starts with our youngest generations. 
So when I was 14, I actually started a lesson plan program with a fourth grade teacher of mine, it was called Friends Who are Different and it was in all the school districts in my area. And it was all about autism acceptance and inclusion. But a lot of things have changed since then. You, Me Neurodiversity has really brought me back to creating content, visiting classrooms. And again, starting with that sentiment of motivating our younger generations to accept autism, embrace neurodiversity, and really become catalysts of change. So the human neurodiversity movement donates 100% of our proceeds to autism focus charities, with each book purchase, each purchase that somebody makes is making a difference. 
Charity Matters: What was the moment you knew you needed to act and start Your Organization?
Alyssa Lego: This really all began from my relationship with my younger brother.  I learned pretty early on that the world just was not designed for autistic people. We have a long ways to go in terms of true autism acceptance, rather than just awareness. And there were so many moments that just broke my heart as a young girl. I remember instances of sheer bullying because my brother couldn't communicate. He communicated in a different way just because his brain was wired a certain way. He was discriminated against in school and in the community.
As that older sister, I wanted to do whatever I could to make the world a better place for my brother and people that were experiencing the world in a similar way to my brother. And for me, I love to write and I love to speak. So that's how the lesson plan program started all those years ago.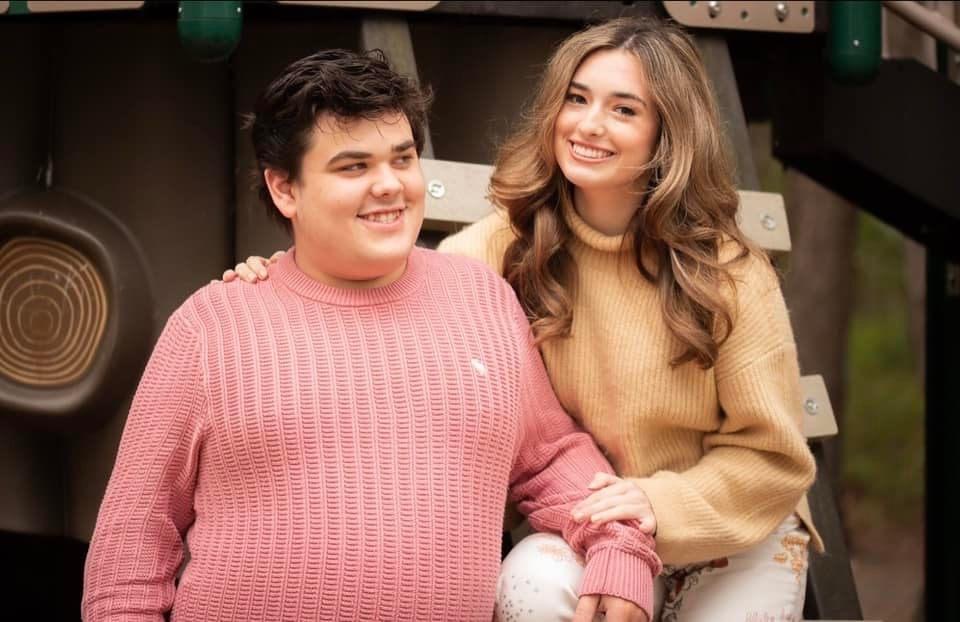 Charity Matters: what or who influenced you to start giving back at such an early age?
Alyssa Lego: I was raised in a home that really embraced volunteerism and giving back to your community. My earliest introduction to volunteerism was with the Special Olympics.  I volunteered as an ambassador with the Special Olympics from I think the time I was nine years old  until I was maybe about 14. So I would fundraise for the organization and I got the chance to attend events. 
The Special Olympics was the first time where I actually delivered a motivational speech. I was 12, at one of the Special Olympics events, and I remember just thinking to myself, this is a space where I can use that force for good.  I believe that is really where it all started. I remember I hosted, with a lot of help from my parents, an ice cream social to benefit the Special Olympics when I was in the fifth grade. Everybody came out my whole school came out all my teachers.  But I think even at that young age, I realized wow, I am part of something so much bigger than myself. Then as I got older, I started to realize that I really want to see what these proceeds and what these funds are doing. That's what led me to create things like You, Me and Neurodiversity. I could really see where that money was going, and feel that impact and continue making those connections firsthand.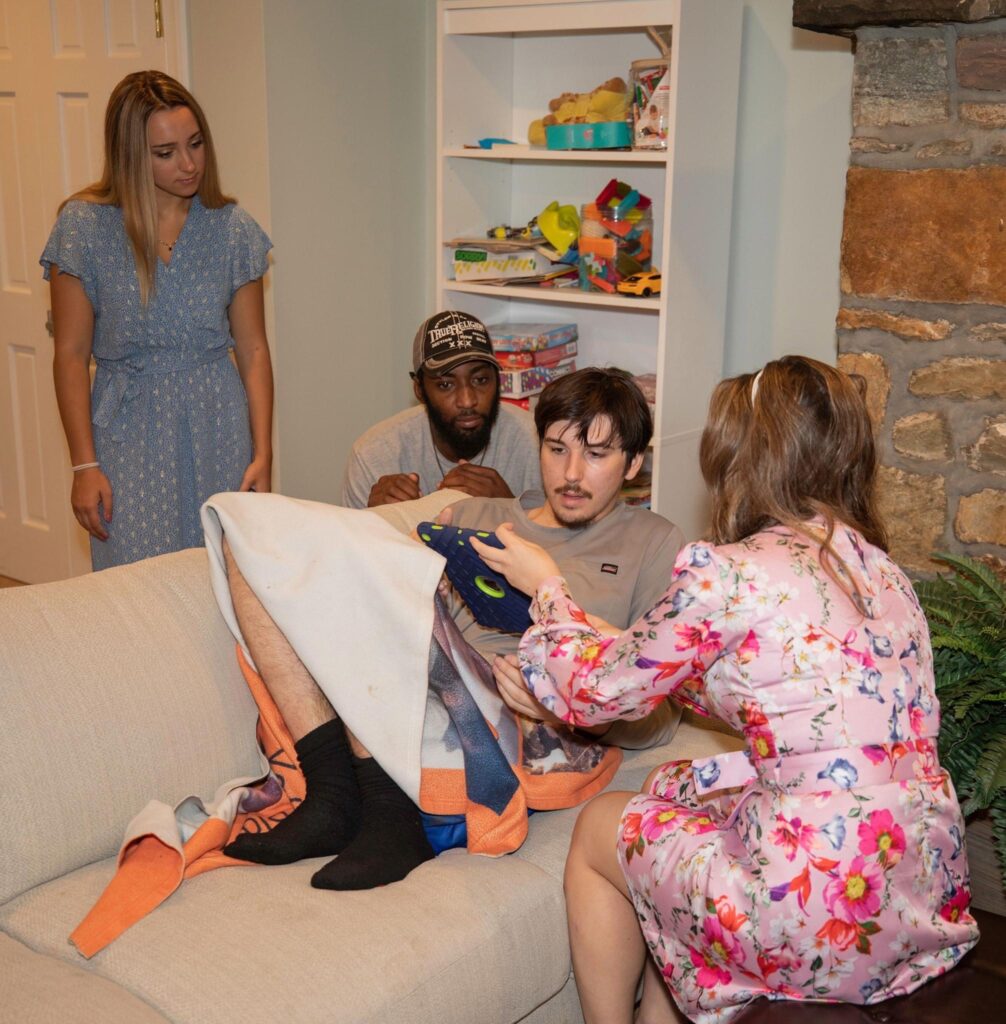 Charity Matters: What are your biggest challenges?
Alyssa Lego: I think I've really seen ageism in action a lot. Being 14, my mom was in the back because I was a minor, pitching to the Board of Education for why they should put my lesson plan in schools at that young age. So I really, I have seen a lot of ageism, and people just just not understanding that young people can be the change. Young people can start great things and be a part of great things. And unfortunately, I think that's something that deters a lot of young people away from volunteerism or starting their own organization. They think that's for people who already have established careers or who already have X amount of years doing certain things.
I think another challenge that I still face day to day is just time management. Being a full-time college student, the creator of You, Me, Neurodiversity,  being involved in school,  reserving time for family and friends and of course taking care of myself it's definitely not easy.  By being disciplined with myself, and taking care of myself allows me to kind of fill all of those buckets.  I've really learned the importance of teamwork and communication. Time management is a skill that I'm continuing to develop as I get older. It's just been such an incredible journey and I'm so grateful for all of the people that have really helped me get to this point and inspire me to continue on.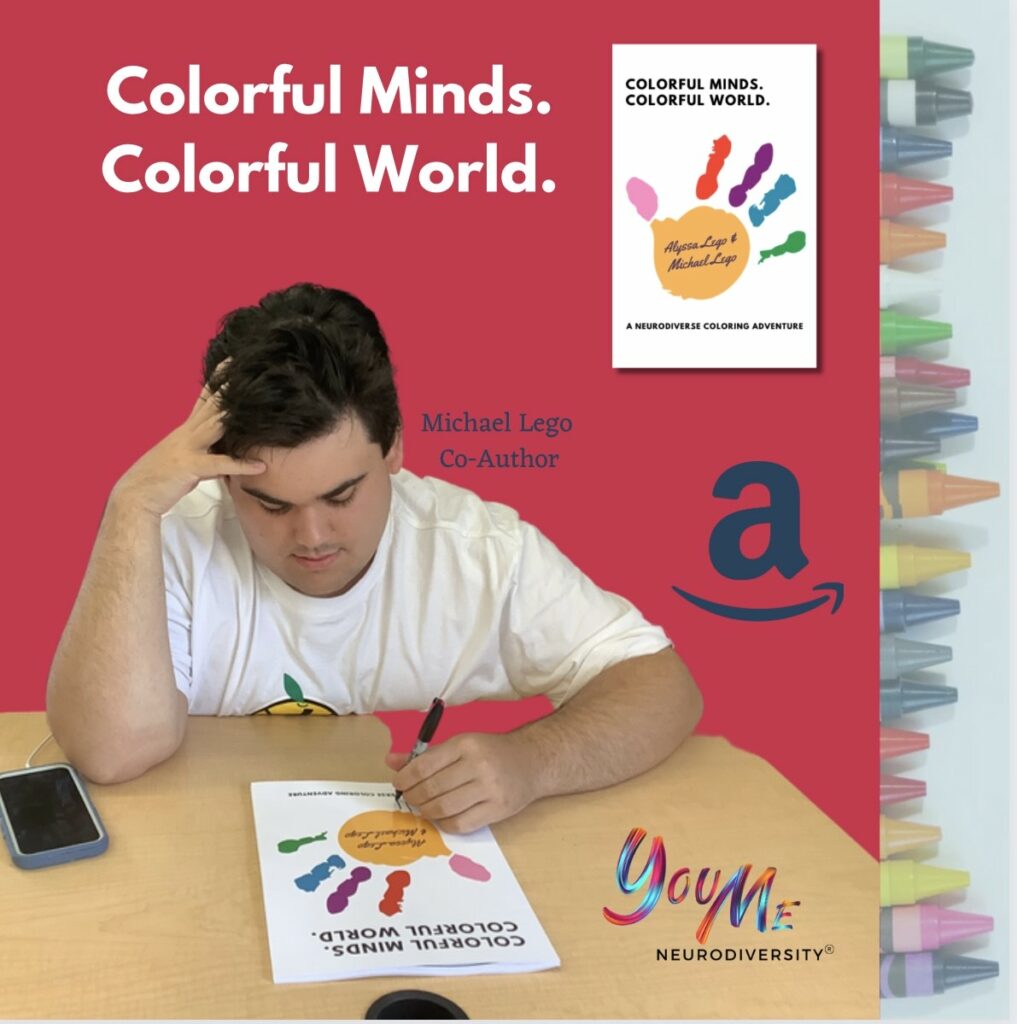 Charity Matters: What fuels you to keep doing this work?
Alyssa Lego: My brother, it just goes back to the initial inspiration.  I actually just became one of my brother's legal guardians because he just turned 18 years old. That is one thing that certainly keeps me up at night but also continues to inspire and motivate me.  Just the prospect and the idea of my brother, being able to live a thriving, a fulfilling life in a community that supports him is what inspires me. This is what motivates me to write that social media post when I don't really feel like doing it, or change the dimensions of the book for the 7,000,000th time.
I think that's the most magical thing about founders and about the nonprofit space because everybody has that story. Everybody has that. It's almost like a duality between the vision, and what makes you tick. Seeing the present, seeing the past, but then knowing what the future can be and knowing that you're a part of that. Knowing that you're writing that story,  in my case, literally writing that story is just incredibly inspiring. And then of course, knowing that I don't walk alone is another thing that really inspires me as well.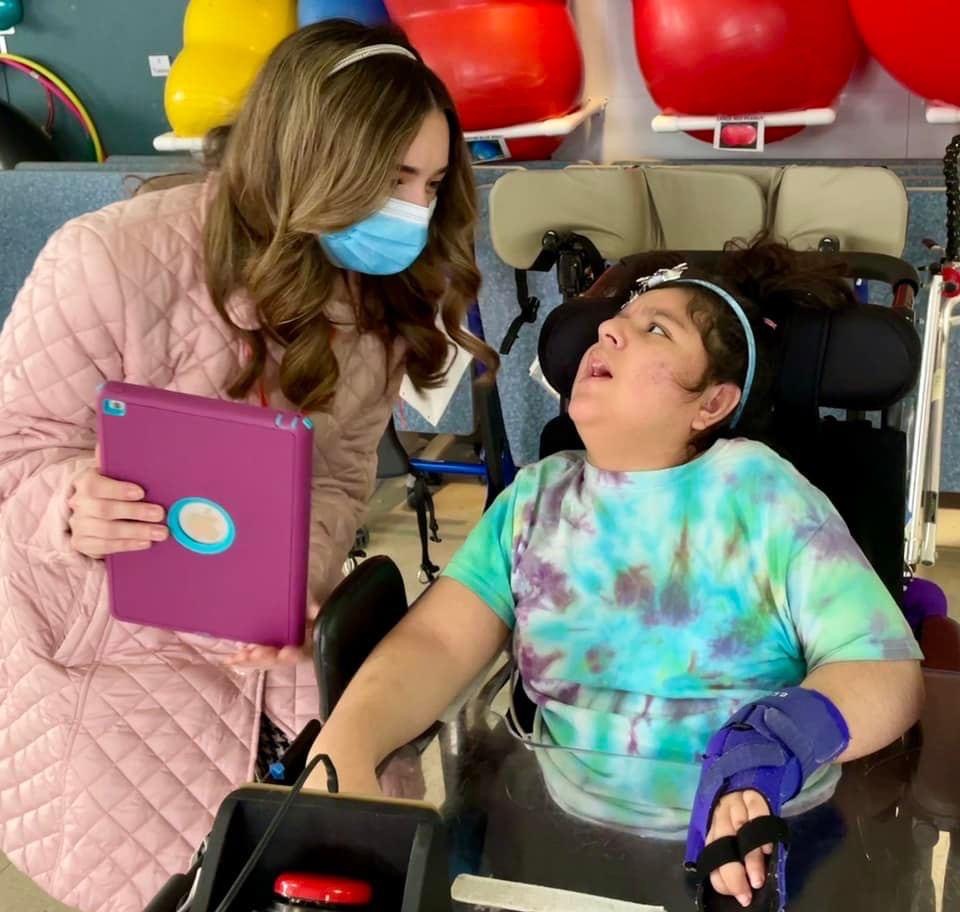 Charity Matters: If you could dream any dream for your organization, what would that be?
Alyssa Lego: I would love to turn You Me Neurodiversity into a household  name for reading about autism acceptance. I really would love to continue developing our interactive activity books and  just taking all of these great experiences that kids have in the classroom and making them inclusive.  I really do believe that we could do that with our books and programs. And I'm hoping to partner with more schools, speak with the children and really have them understand what it means to be an ambassador of acceptance. Then one day pass the torch on in the hopes of creating a more inclusive world.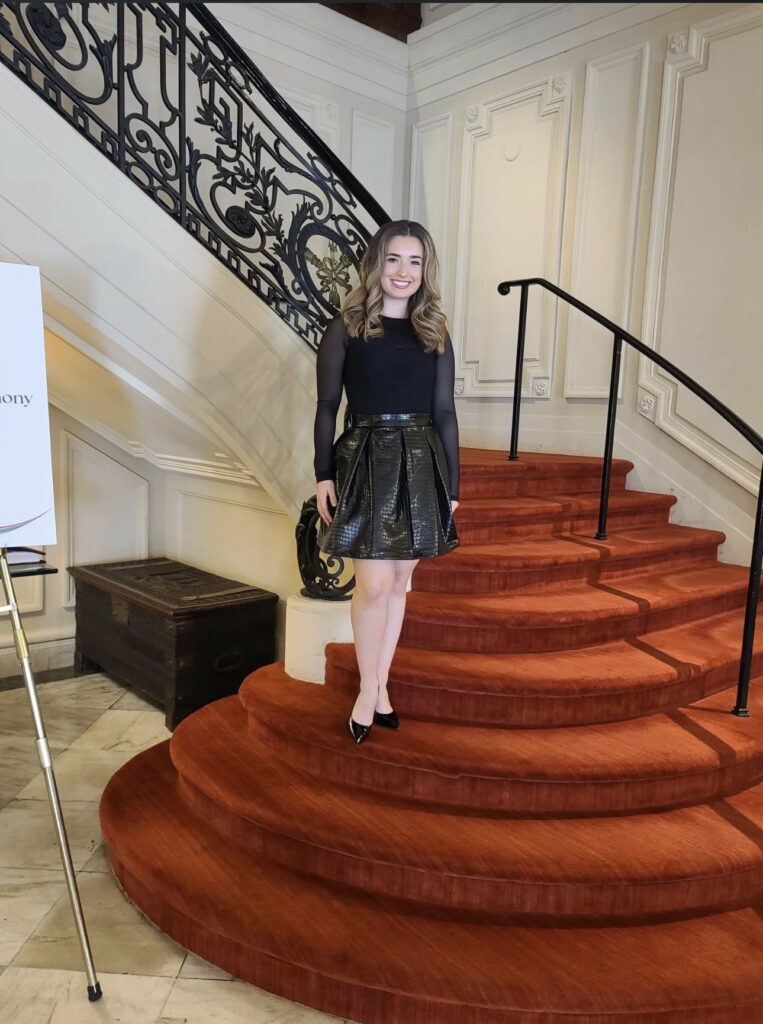 Charity Matters: What life lessons have you learned from this experience?
Alyssa Lego: I think listening as much as you speak is one of the greatest lessons that I've learned.  I think I've really learned the great power of teamwork and of listening as a tool for leadership.  It's really not about having the loudest voice in the room, but making sure that everybody else in the room feels like they have a stake in the conversation and feels like they're being heard.
 I think another great lesson that I've learned is listening to the communities that you serve. I am  big on self advocacy, and amplifying autistic voices. It's in itself, it's such a powerful tool. That is one piece of advice that I would give to any founder. Really listen to the communities you serve to understand those nuances. Because if you're in a space where you can really affect change, you want to make sure you're going you're using your passion for a purpose. One of the most important things that really guides everything I do is listening to the communities that I'm serving.
CHARITY MATTERS.
YOUR REFERRAL IS THE GREATEST COMPLIMENT,  IF YOU ARE SO MOVED OR INSPIRED, WE WOULD LOVE YOU TO SHARE AND INSPIRE ANOTHER. 
If you enjoyed today's episode, please connect with us:
On IG @Charitymatters 
Post a screenshot & key takeaway on your IG story and tag me @heidijohnsonoffical and @Charitymatters so we can repost you.
Leave a positive review on Apple Podcasts
Subscribe to new episodes each week!
Copyright © 2023 Charity Matters. This article may not be reproduced without explicit written permission; if you are not reading this in your newsreader, the site you are viewing is illegally infringing our copyright. We would be grateful if you contact us.