I have to confess, I have never been on a dating site. Recently, one of my team suggested a site called PodMatch. While not a dating app, rather an app for connecting podcasters and guests. I admit, I was skeptical but willing to try. Through the most unexpected and roundabout way I had the privilege of being connected to today's amazing guest, Ariel Nessel the founder of The Pollination Project.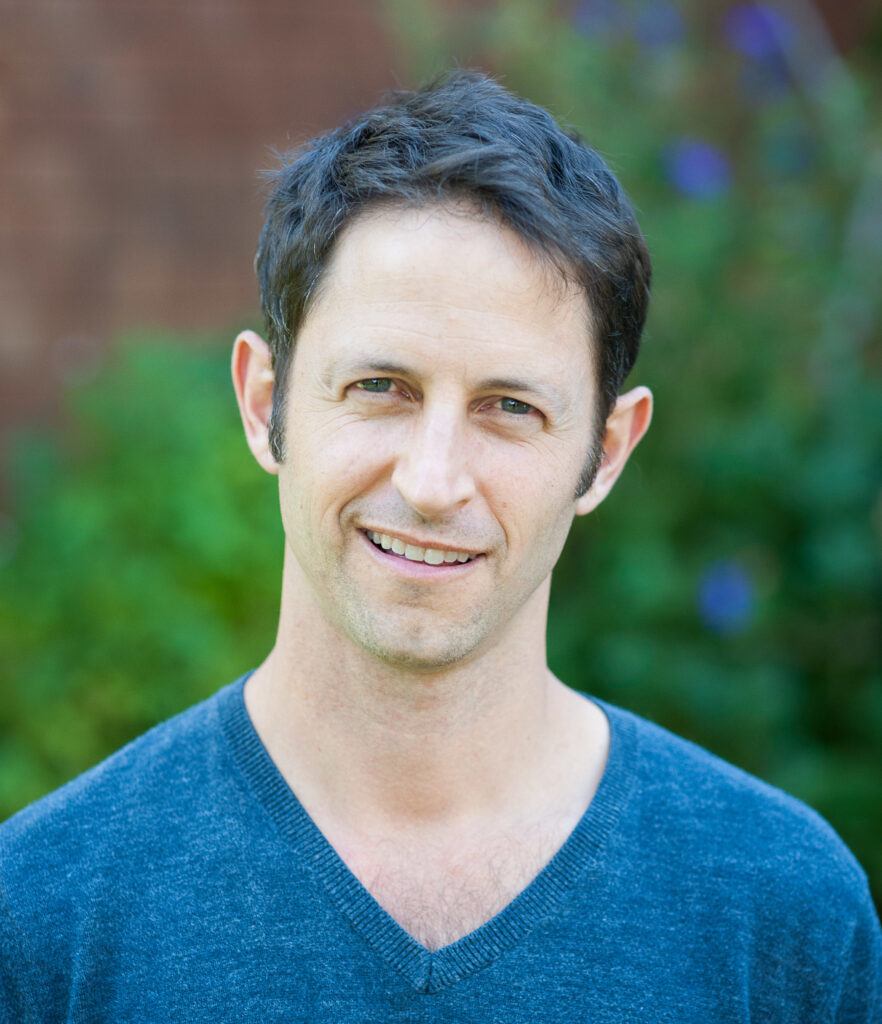 Ariel is a successful real estate developer by day, a practicing yogi and an inspirational human being. You are not going to want to miss this incredible conversation about what inspired Ari to rethink philanthropy and create  The Pollination Project.

Here are a few highlights from our conversation: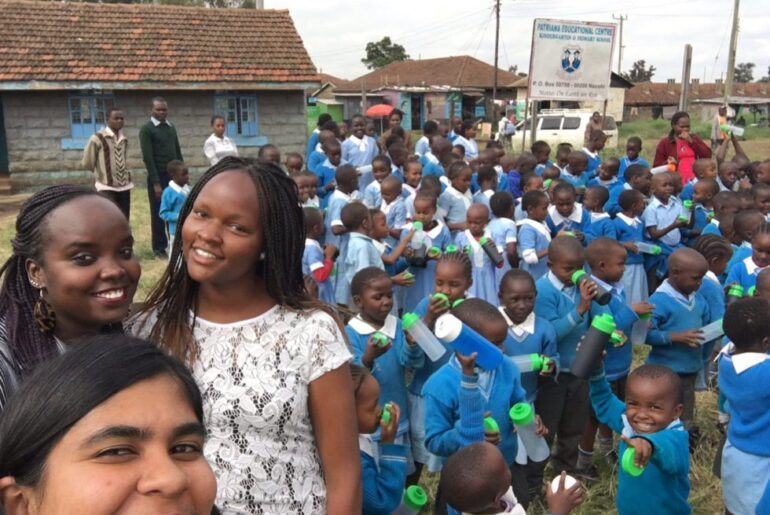 Charity Matters: Tell us a little about what The Pollination Project does?
Ariel Nessel: When you think about what is the most synergistic form of relationship in the world, people often point to pollination.  The reason is because  you can't have a distinction between who is giving and who's receiving in that relationship. That's where the name, The Pollination Project, oriented from.  Like our name, pollination is a process that starts out small but has a huge impact.  Our theory of change is that we work on small grants. We are supporting individual changemakers  who feel a unique calling to be of service in the world.
Our grantees do this work on the basis of volunteerism, as opposed to a place of occupation. We've given out over 4000 grants and  most of the grants are $1,000 each. We also provide service to support our grantees in their unfolding journey of service. We've placed grants into over 120 countries. The commonality of all the things is that we are creating something that develops more compassion in the world. Compassion, for me, is defined as the longing to reduce the suffering of others.

Charity Matters: What was the moment you knew you needed to act and start  The POLLINATION Project?
Ariel Nessel: I've been active in philanthropy,  before founding The Pollination Project, as an as an advocate for things that I really cared about. Through that process I started giving and contributing to different groups that I thought were doing really good work in the world. My journey of philanthropy deepened but it wasn't as fulfilling as I would have liked. I was writing bigger and bigger checks but I wasn't feeling nourished inside by a bigger check.  It was the intimacy I had with philanthropy that felt like a cog in the wheel.  I felt like there was so much more to offer than financial capital.
So what came up for me was this question of how can I expand what I'm calling to offer? How can I feel more engaged in the world than a few minutes being generous, financially?   How can I support and nurture and empower the most good from people? What came out of that was this idea that there's probably some other people who want to do good in the world.  How do we find those people, make them and acknowledge them? Then, how do we make them move from that point, too wouldn't it be great if I did something about that?
So the idea that came out of it was to give one grant a day.  Picking a whole network of people to work with in different movements who are asking these questions for themselves. Then to figure out which of those people are at the right point in their unfolding path to to be resourced with these grants to do something in the world. That became The Pollination Project.

Charity Matters: What are your biggest challenges?
Ariel Nessel:  There have been myriad challenges along the way. Early on, it was the question of how do we find these people? You want to give a grant every day, you want to find good people. So how do we locate those people? Further down as it was unfolding, became how do we provide more than money? What is it that people really need? Other problems, that came up were questions like how do we change the focus for our grantees? We wanted to know who they become by accomplishing their project?  
We've seen so many people who, as they grow their projects,  their original motivation gets lost. Sometimes it becomes about building something, as opposed to like leaning into that seed within them that they cared so much about. How do we  nourish that seed of caring?

Charity Matters: Tell us a little about your success and impact? 
Ariel Nessel: I think one of things I've learned from my business experience is that what gets measured gets done. So it's really important, what we measure what we're paying attention to.  For The Pollination Project we have how many grants we've given. We measure do they do what they set out to do? How many volunteer hours were provided in it? What do they write about how they were changed the process? Who was who was affected by their project? What percent of our dollars go to grant making versus overhead.?
The impact to be able to tell almost 5000 stories becomes really important to us. And even the stories that aren't always a success.  It's not like it's only worthwhile celebrating if you accomplished what you wanted to accomplish. Our failures often lead to greater success down the road. What do our grantees learn in the process of their mistakes? This is what's beautiful about the $1,000 grants, they're small enough that we don't get attached to every one of them working out. What do we learn from the ones that don't work out? Where do those people who try it and "fail", what do they learn from the process? 

Charity Matters: If you could dream any dream for your organization, what would that be?
Ariel Nessel:  I think the biggest dream I have is knowing that we played an enormous part in uprooting apathy around the world.  So that anyone who ever had their own dream of how they can use their unique knowledge to make the world a better place, does something about it.  So that these change makers knew that someone saw them, acknowledged them and was there to resource them. That there were so many grantees around the world that it wasn't just us but that people copied us all around the world. So that philanthropy wasn't just done by giant organizations, but there were innumerable smaller positions and individuals resourcing anyone who felt a similar calling.  I think that would be my dream.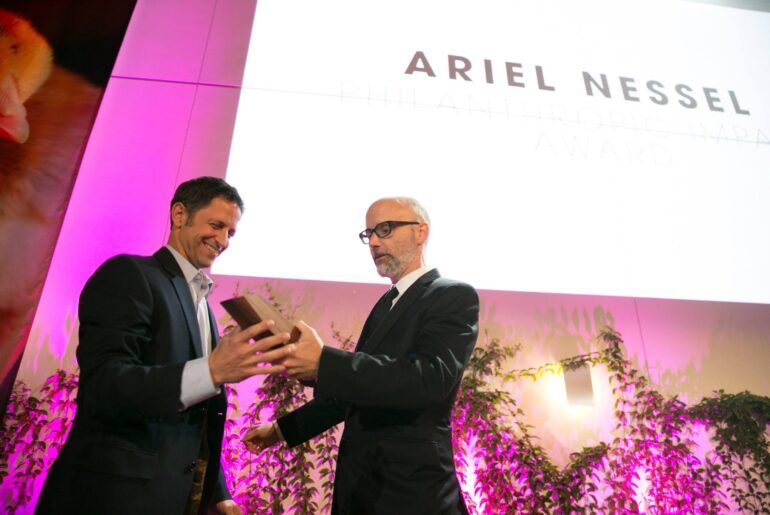 Charity Matters: What life lessons have you learned from this experience?
Ariel Nessel:  So many lessons but asking what do I want for the world? And how can I be a person who helps manifest that? How do I live as an exemplar of what I wish for the world?  Because purpose is such a big part of my life, I've created this acronym on what to engage. The acronym is pursue.
P is for personal transformation. Where do I need to grow as a human being?  I started The Pollination Project where I wanted to grow and be able to see the best in others. I wanted to grow having a daily practice of generosity and feeling a deeper embodied sense of service.
The U is for unique.  Where am I uniquely positioned? What am I uniquely called to do?  I felt really called to support changemakers.
The R is for relationships. What are the relationships I have? Which ones do I get to spend more time with those people I really care about and want to learn from?
 The S is serendipity or synchronicity. What is life pushing me towards? What success are you manifesting without too much effort?  Where is there a sense of ease like a finesse that comes from things? 
The U is for understanding.
The E is for external transformation or efficacy. Asking, where can I have the greatest impact? So I try to integrate that with all these other parts of it. A big part of the worlds problem is apathy and indifference. One way to address that is to demonstrate that there are people who have moved beyond apathy.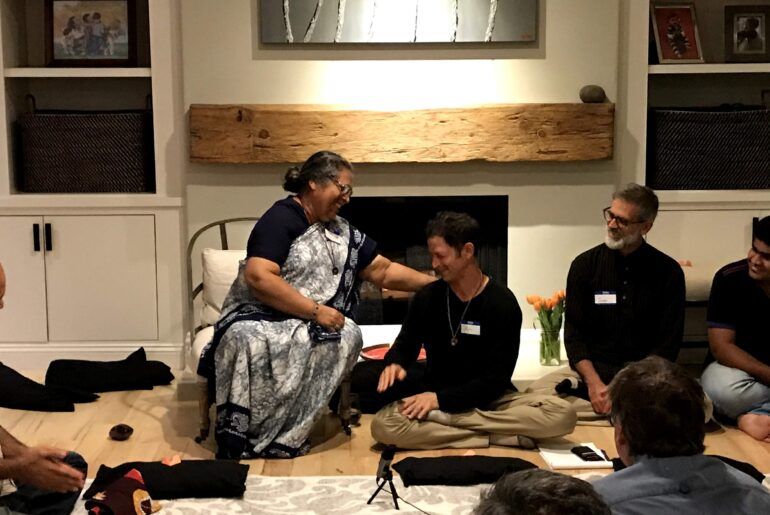 Charity Matters: How has this journey changed you?
Ariel Nessel: I think that all of the above has really changed and made this path so much more joyful for me. This is why a harvest approach seems more appropriate to me than the activists. There's not an exhaustion when you're just going where there's flow. You don't get tired. Rather, it's a regenerative energy. There's a joy to giving, to service and life.
CHARITY MATTERS.
New episodes are released every Wednesday!  If you enjoyed today's episode, please connect with us:
On IG @Charitymatters 
Post a screenshot & key takeaway on your IG story and tag me @heidijohnsonoffical and @Charitymatters so we can repost you.
Leave a positive review on Apple Podcasts
Subscribe to new episodes each week!
YOUR REFERRAL IS THE GREATEST COMPLIMENT,  IF YOU ARE SO MOVED OR INSPIRED, WE WOULD LOVE YOU TO SHARE AND INSPIRE ANOTHER.
Copyright © 2021 Charity Matters. This article may not be reproduced without explicit written permission; if you are not reading this in your newsreader, the site you are viewing is illegally infringing our copyright. We would be grateful if you contact us.