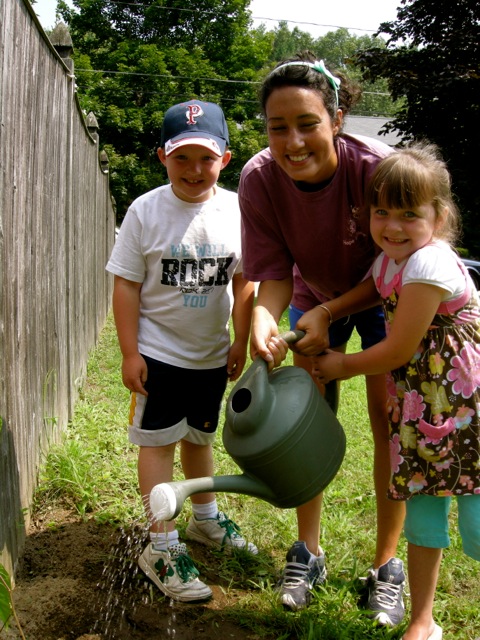 One of the best things about Charity Matters is that I get to meet amazing and inspiring people who make our world better. Each conversation I have with a non-profit founder never ceases to leave me feeling uplifted and hopeful. Last week's conversation with Molly Yuska was no exception.
Molly is the founder of Project Giving Kids , a nonprofit which  connects busy kids and families to fun, meaningful and age-appropriate service activities.  It all began when Molly co-founded a group at her church to connect families with young children to charitable organizations in need. Despite Molly's graduate degree in Non-Profit Management, the challenge of connecting families to causes was not as simple as she initially thought.
Undeterred, Molly began to envision what a resource like that might look like. The criteria were simple: Fun for kids; reliable and convenient for busy families; and partnered with nonprofit organizations that could really use the compassion and energy of young volunteers.
Molly said," I wanted to show my family how to give and realized that there wasn't a resource for young families to begin the conversation of giving." The result was tireless research and an incredible web-site she created as tool for families who want to start the conversation and process of incorporating service and giving into their lives.

Project Giving Kids started with a color wheel full of causes kids care about, and the belief that kids could be powerful drivers of the entire process. Molly believes that this continues with you and your family. She said," If I only impact 100 children, imagine their ripple effect in the world? That makes this all worth it."
Charity Matters.
Copyright © 2014 Charity Matters. This article may not be reproduced without explicit written permission; if you are not reading this in your newsreader, the site you are viewing is illegally infringing our copyright. We would be grateful if you contact us.