Last week  I was in DC to speak as the keynote speaker for the National Christ Child Society. The organization's mission is to serve children in need. My grandmother was a member and I joined our local chapter about twenty years ago. So it was such a privilege to speak to all of the chapter presidents from across the country on two of my favorite topics, leadership and service. I thought I would share some of the highlights which included much of what we have all learned here together about amazing leaders.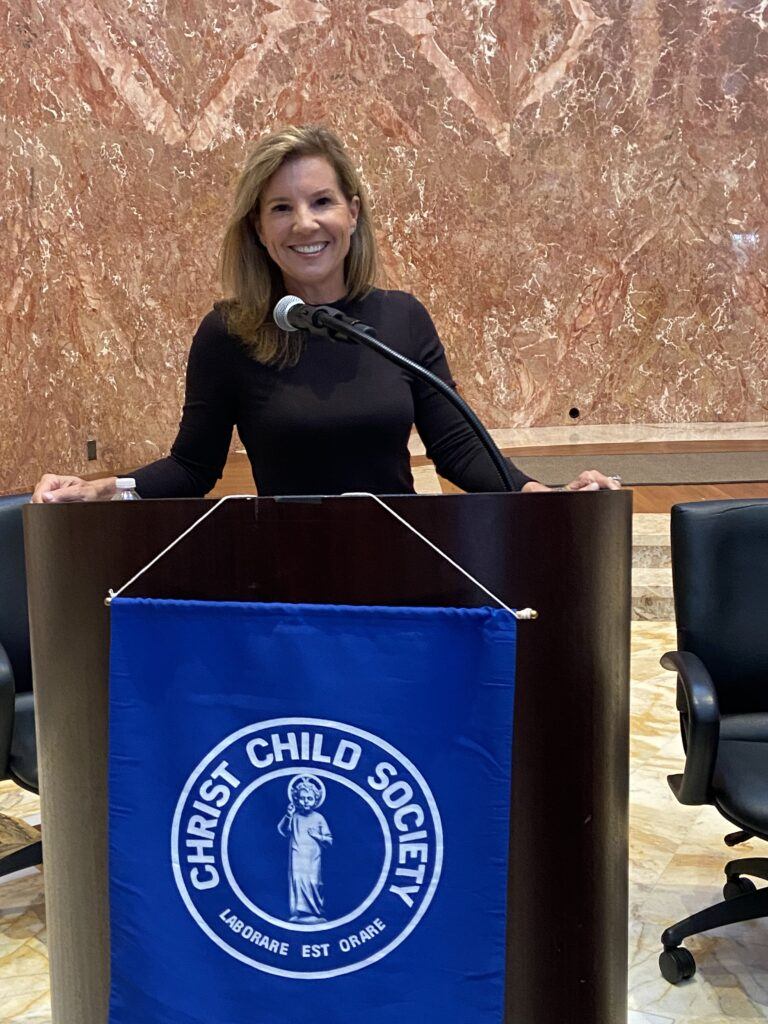 Here are a few snippets……I'll spare you all the 30 minute version.
If you could change the world, would you? Of course, we all would say yes. But how? How would you change the world? It is a daunting idea and one so big that it almost shuts us down. Who me? What could I do that would possibly make a difference? I'm just one person. I'm not a leader or someone who aspires to greatness. I'm just one person who cares.
After interviewing hundreds of nonprofit founders since 2011, I can tell you this is what I have discovered that all of these leaders have in common. 
1. Everyone was motivated by one person or something that happened to them personally.
2. Everyone I interviewed truly thought if they could just help one.
3. No one knew what they were getting into
Here is the thing, every single one of these people changed the world. They have literally changed the world. How? Simply because they cared.
We are all here to serve one another and here on a mission to find out what gifts we have to give. Our lives are serendipitous journeys that teach us lessons along the way. My journey took me from caring about children, to having an enormous loss, a rebirth, was healed through service, met leaders, and through it all learned to lead. Now teaching young leaders. How wonderful the journey is when we open our hearts to serve.
Now it's time to go out and know that you are a leader, you are a person with connection, purpose, and community. Most of all you are a person who cares and that is an invitation to change the world.
CHARITY MATTERS.
YOUR REFERRAL IS THE GREATEST COMPLIMENT,  IF YOU ARE SO MOVED OR INSPIRED, WE WOULD LOVE YOU TO SHARE AND INSPIRE ANOTHER. 
If you enjoyed today's episode, please connect with us:
On IG @Charitymatters 
Post a screenshot & key takeaway on your IG story and tag me @heidijohnsonoffical and @Charitymatters so we can repost you.
Leave a positive review on Apple Podcasts
Subscribe to new episodes each week!
Copyright © 2023 Charity Matters. This article may not be reproduced without explicit written permission; if you are not reading this in your newsreader, the site you are viewing is illegally infringing our copyright. We would be grateful if you contact us.