We interrupt this regularly scheduled podcast to tell you we are ready for spring! California this year has had record rain and snow, as you saw in one of my recent stories. Sunshine is a daily staple like oxygen and there has not been very much sun this year. This California girl was in need of signs of spring, so I headed East to see the cherry blossoms in Washington DC. It is something I have always wanted to see, so when my girlfriend said, "Come visit!" I packed my bags and headed East.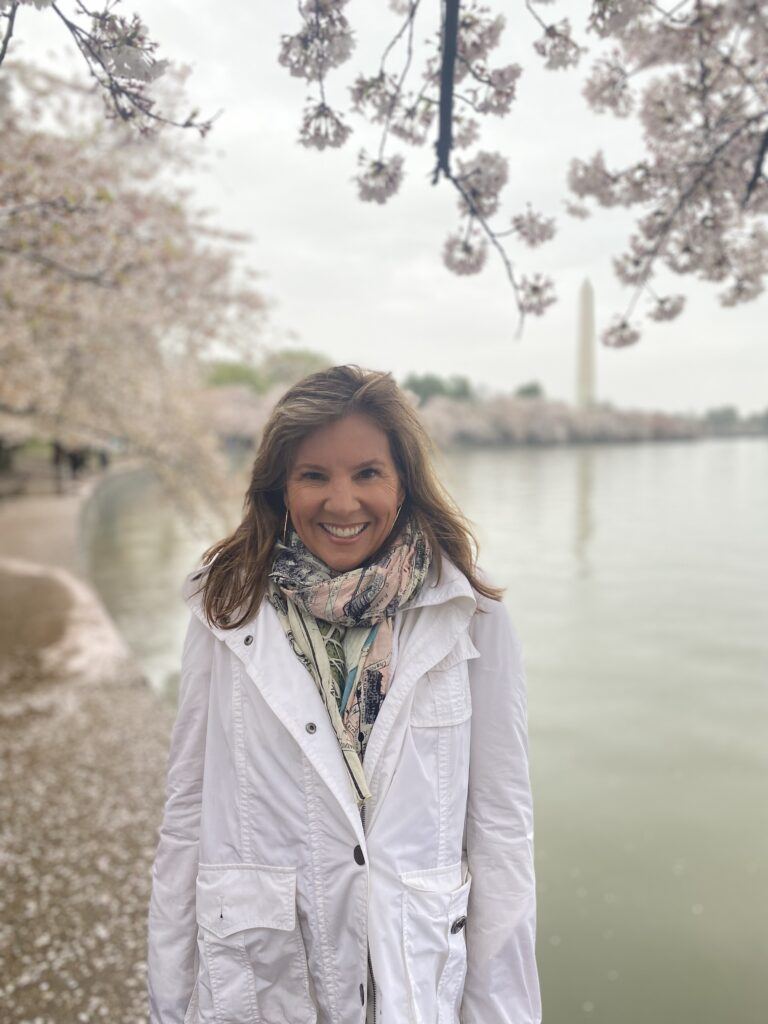 When I discovered that April is National Stress Awareness Month, it seemed like as good as time as any to get out of town. Life is stressful for many of us these days. The state of the world is a little more messy than usual.  The price of things are crazy and life just seems more challenging than usual. Never is that felt more than in the nonprofit space.  When the economy is bumpy so is fundraising. As nonprofit founders and Executive Directors, we have so many people depending on us to help. Some days it feels like heavy lifting.
Rather, than stew in the what I can not control I decided to do something about what I can control. That is my attitude. I can decide that life is short and to make the most of it. Use those frequent flyer points, phone a friend and hop on a plane to do something you have always wanted to do. So that is exactly what I did!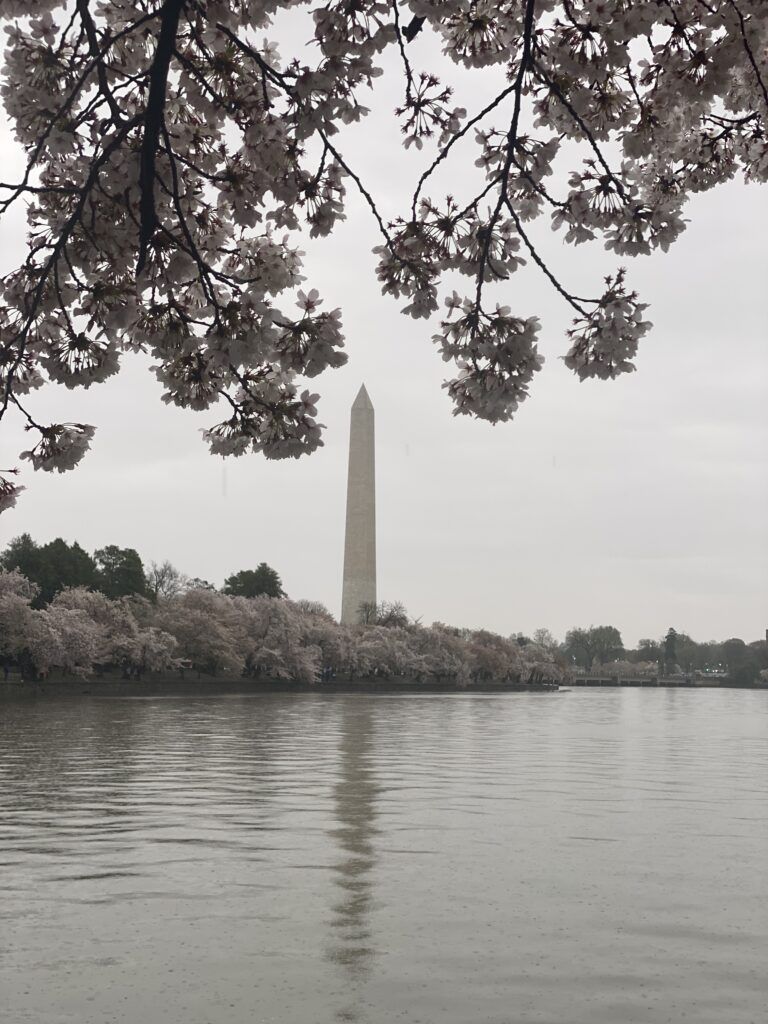 Speaking of control, when I booked this trip I carefully checked the peak date of the cherry blossoms blooming. However, cherry blossoms and spring are definitely things that I can not control. So when I discovered that these gorgeous trees decided to show their colors a little early, there was simply nothing I could do about it.
However, I didn't let that deter me and boy am I glad I made it. The morning we got to the tidal basin, the cherry blossoms had been in bloom for about a week. Luckily, there hadn't been any storms to knock off those beautiful blossoms. It felt like they waited for me.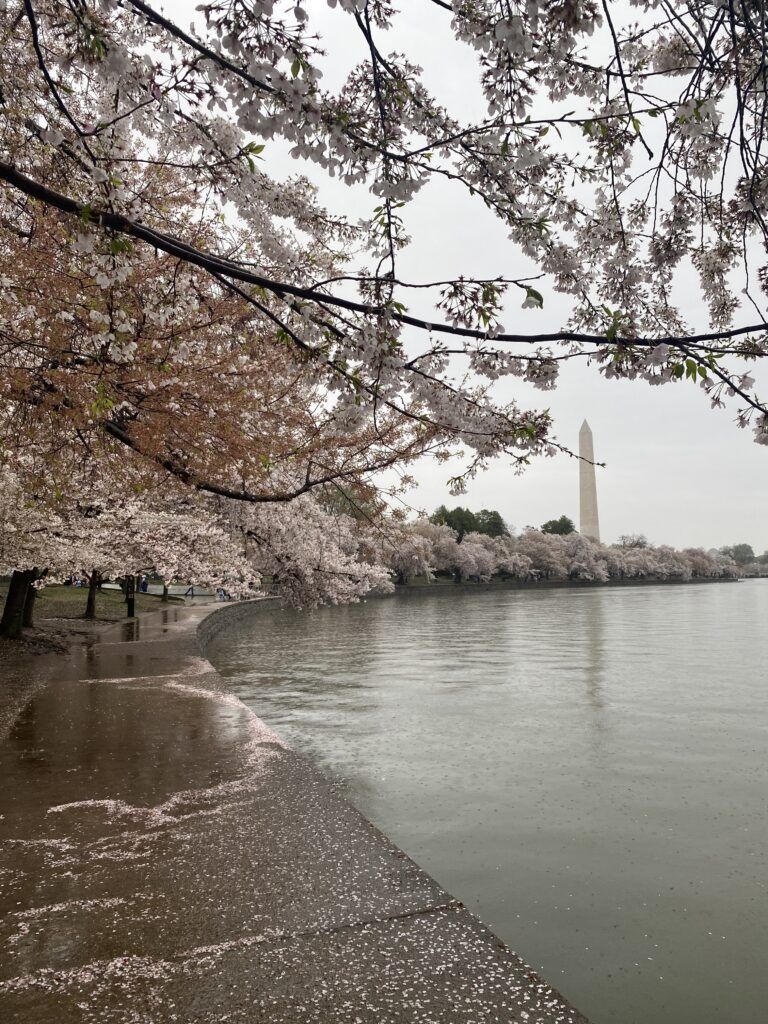 When we arrived early on a Saturday morning, it was drizzling slightly. The most bizarre thing was that there wasn't a single person anywhere to be seen. We had the monuments and all those beautiful blossoms to ourselves. Standing there as it began to drizzle and rain cherry blossom petals was pure magic.
After soaking it all in, we left content and happy. A few hours later DC prepared for 50 to 60 mph winds that were going to blow all of the beauty away. We literally just made it.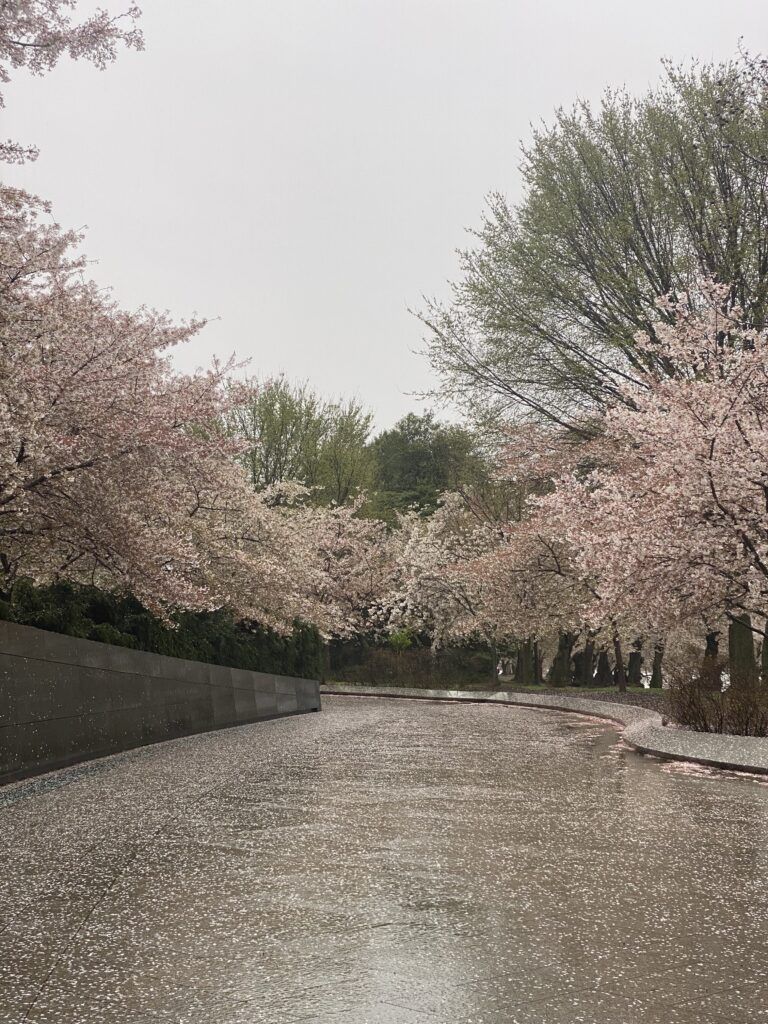 Every time I look at a cherry tree I will be reminded that there is so much in life that I can not control. Just because I can't control it doesn't mean that I can't enjoy its beauty. So no podcast this week but we promise to be back next week with another fantastic conversation from a remarkable human making our world better. Until then, I will just enjoy the view and hope you will too.
Happy Spring everyone!
CHARITY MATTERS.
YOUR REFERRAL IS THE GREATEST COMPLIMENT,  IF YOU ARE SO MOVED OR INSPIRED, WE WOULD LOVE YOU TO SHARE AND INSPIRE ANOTHER. 
If you enjoyed today's episode, please connect with us:
On IG @Charitymatters 
Post a screenshot & key takeaway on your IG story and tag me @heidijohnsonoffical and @Charitymatters so we can repost you.
Leave a positive review on Apple Podcasts
Subscribe to new episodes each week!
Copyright © 2023 Charity Matters. This article may not be reproduced without explicit written permission; if you are not reading this in your newsreader, the site you are viewing is illegally infringing our copyright. We would be grateful if you contact us.