Happy New Year! It's that time of year when we catch our breath and begin to really think about what we want in 2023. I'm guessing that you have been pondering this, consciously or subconsciously, for the past week or so. I know I have. Honestly, just getting through the holidays feels like a victory. For some of us we are too tired to think about what we are eating for lunch let alone what we want for the year ahead. If there is one thing I have learned over the years is that those list and intentions become real and it all starts with the dream.
My sons call me Dharma, like the old TV show Dharma and Greg. You know the one, where the kooky Dharma is all about manifesting and the universe. I have to admit that I do have a solid Dharma side to me. The reason isn't just faith, although that is a part of it. The main reason is that I set goals and that I can begin to see myself making that happen. Some people think this is odd, some call it manifesting, I like to make plans and make them happen. Call it what you want.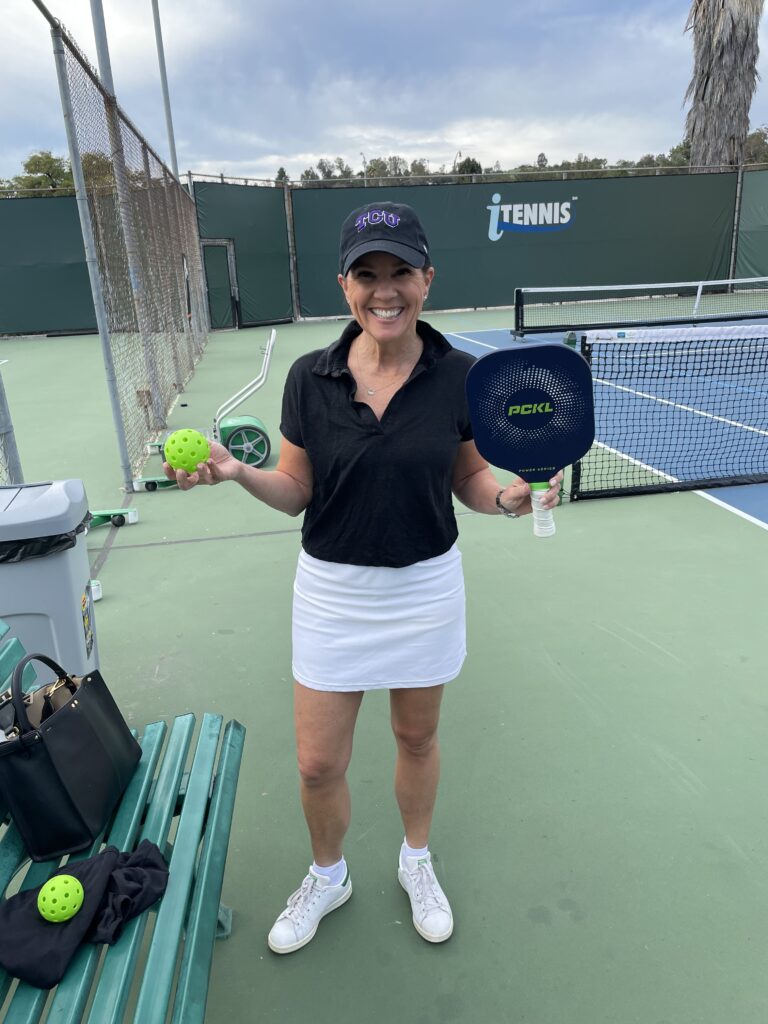 Here is a small example, last year one of my New Year's resolutions for 2022 was to learn to play pickle ball. I talked about it all year and even was sad that most of my friends had already formed groups. Yet, all year I didn't do anything about it. Nothing. For Christmas my husband gave me a racquet and a membership to a pickle ball place. I played with my son the day after Christmas and am still smiling. Definitely cutting that 2022 New Year's resolution a little close but I made it just under the wire. It took a nudge to pull the trigger and now that I am setting 2023's goals, becoming better at pickle ball is definitely on there.
While pickle ball is one tiny example of moving something forward in my life, it gives me such joy and a sense of accomplishment. Those are the feelings that I want to bring into the New Year, joy and accomplishment. So this year, I am taking a little extra time with the 2023 goals. I am breaking them down again this year into categories. Goals for health, relationships, career, our home and travel. Will I achieve them all? Absolutely not. Looking at my 2022 goals, Christmas in Bali so didn't happen. Not even close. Will it get pushed ahead to 2023, absolutely!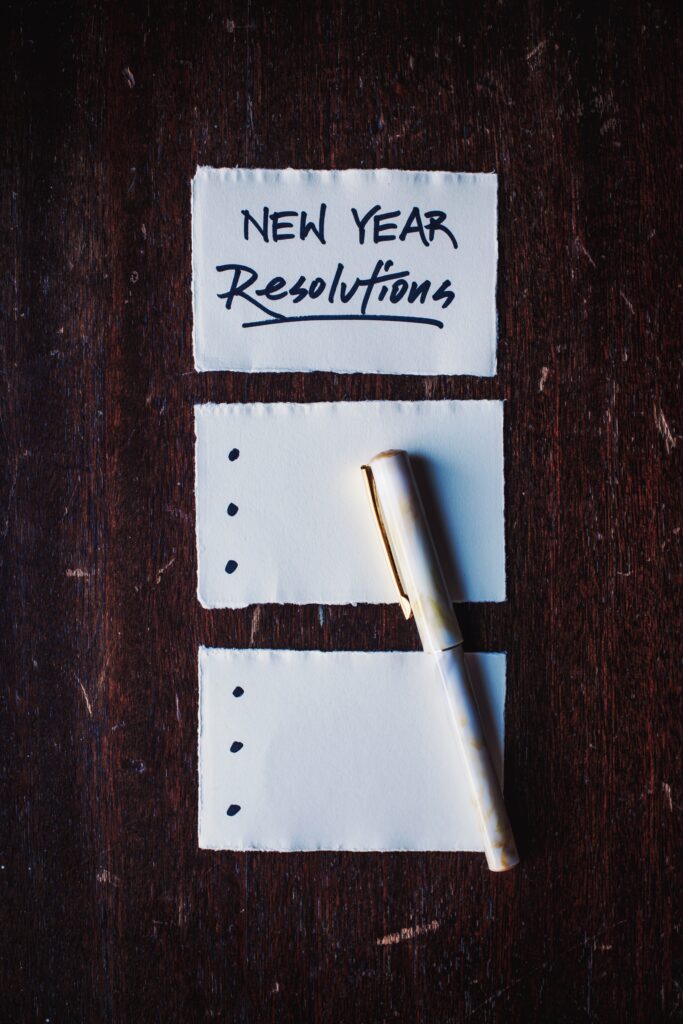 The goals for Charity Matters are also something I am really thinking about. Charity Matters, each of you and the people we  interview fill me with joy, always! What is challenging is the expectation I place on myself and our team to create content each week. More often than not, amazing nonprofit founders cross my path and it is an organic process, which I love. There's the Dharma again:) Tracking people down, scheduling interviews, and all the time that goes into each episode is a huge commitment. Finding the right balance of posting/creating every other week or every week is challenging. I look to each of you for guidance so please let me know your thoughts?
This year I am really thinking hard on the best way to be messenger for good. We spend so much time creating but we don't do any PR or self promotion. Trying to find a smart and authentic balance to that this year is definitely one of our goals at Charity Matters. Finding a path for good news and good stories is challenging in the negative news that our media seems to like to churn out. If any of you have suggestions, I am open to any and all ideas. Or if you have any media connections, let me know. This is not my area of expertise so I can use all the help I can get. Another 2022 resolution, ask for help more often. People are always happy to help, we just have to ask.
Thank you all for helping by being beacons of light and believing in goodness. you wouldn't be here if you didn't. Each of you sharing these posts, subscribing to our podcast, and sharing our work on social media validates Charity Matters mission of connecting people and causes. So thank you for cheering us on and joining in this quest to be a messenger of goodness. I am running into 2023 with my heart wide open and full of optimism, ready to serve and receive.  Wishing you a magical year ahead filled with love, joy, abundance, fun and much goodness. I know your going to achieve all of this and more with your goals!
CHARITY MATTERS.
YOUR REFERRAL IS THE GREATEST COMPLIMENT,  IF YOU ARE SO MOVED OR INSPIRED, WE WOULD LOVE YOU TO SHARE AND INSPIRE ANOTHER. 
If you enjoyed today's episode, please connect with us:
On IG @Charitymatters 
Post a screenshot & key takeaway on your IG story and tag me @heidijohnsonoffical and @Charitymatters so we can repost you.
Leave a positive review on Apple Podcasts
Subscribe to new episodes each week!
Copyright © 2023 Charity Matters. This article may not be reproduced without explicit written permission; if you are not reading this in your newsreader, the site you are viewing is illegally infringing our copyright. We would be grateful if you contact us.