I have had some pretty amazing conversations in the past ten years. Conversations that really make me think and look at the world around me in a totally different way. The conversation I had a few weeks back with Kevin Adler, the founder of Miracle Messages was game-changing for me. It's my hope that it is for you as well. I will never look at the homeless the same after this eye-opening exchange.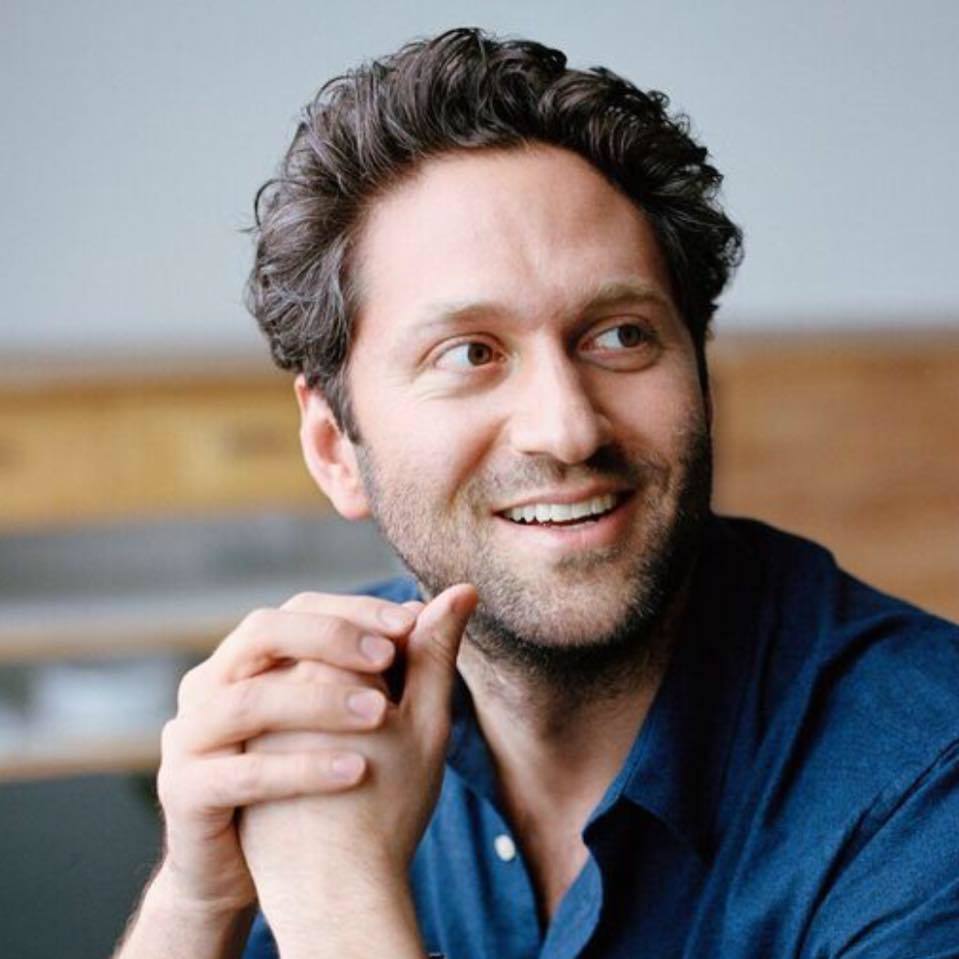 Join us today, as Kevin shares the story of his uncle who lived on the streets and how his uncle's death inspired the creation of Miracle Messages. A nonprofit that not only reconnects the homeless to their loved ones but also provides a social connection through a phone buddy system and provides cash for rent once the unhoused person is ready.

Here are a few highlights from our conversation:
Charity Matters: Tell us a little about what Miracle Messages does?
Kevin Adler: We help our unhoused neighbors rebuild their social support systems and financial security, primarily through family reunifications, a phone buddy system, and direct cash transfers.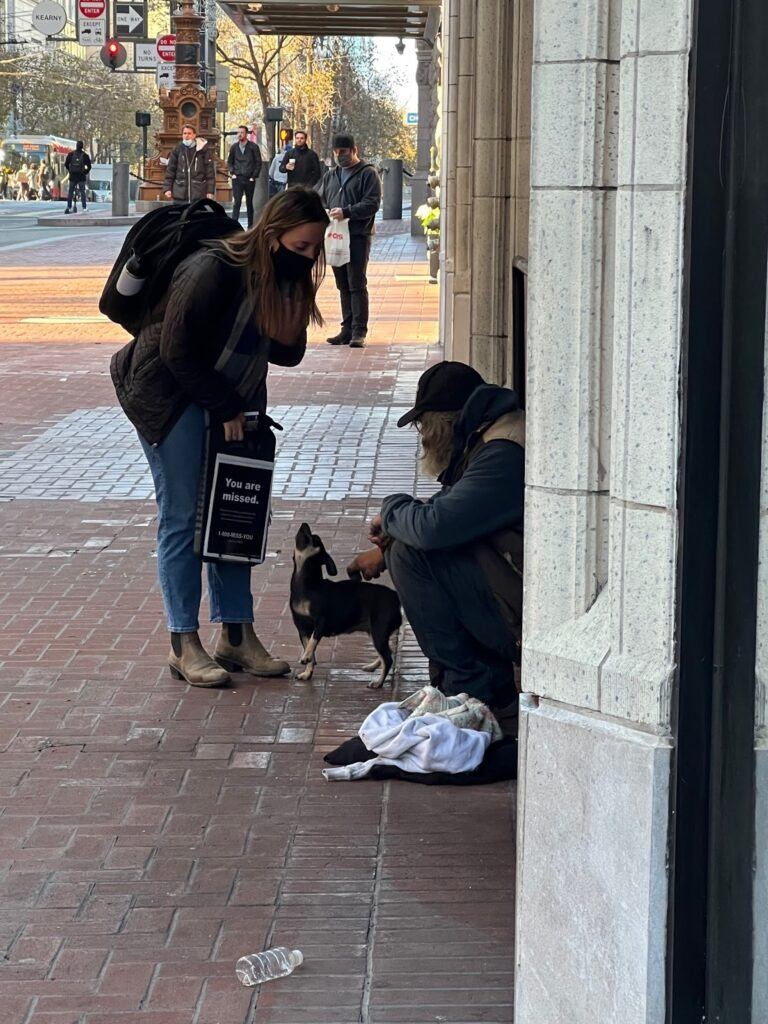 Charity Matters: What was the moment you knew you needed to act and start  Miracle Messages?
Kevin Adler: This work begins really with my own family. I had an uncle, who was very beloved to me. Uncle Mark was his name and he suffered from schizophrenia. He lived on and off the streets of Santa Cruz for 30 years. One day I was in college and I got a phone call from my dad telling me that Uncle Mark was found deceased at a halfway house at the age of 50.
I was 19 at the time and had never thought about the life that Mark lived when he wasn't at our Thanksgiving and Christmas dinner table. I never thought about the life he was living on the streets. It wasn't until years later that I was in San Francisco, that I found myself walking by our neighbors experiencing homelessness. I said, Gosh, everyone I'm walking by that's someone's son or daughter, brother, sister. So it got me thinking, what would it look like to help neighbors experiencing homelessness, people like my Uncle Mark, maybe share their stories, the stories that I didn't know.
It wasn't trying to solve a problem and create an organization.  I started a side project storytelling project called The Homeless GoPro. For one year, I invited 24 individuals experiencing homelessness to wear wearable cameras around their chests and narrate their experience of what life is like. When I got the footage back I was just shocked by what I heard and saw. One quote really stood out. It was," I never realized I was homeless when I lost my housing. Only when I lost my family and friends."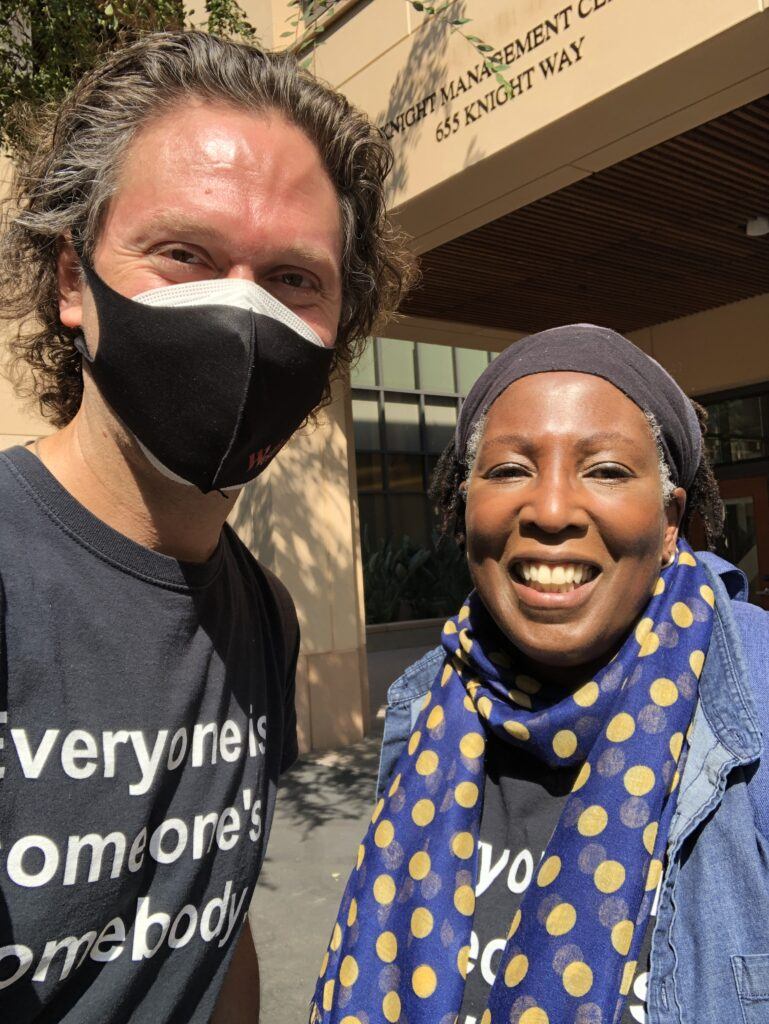 Long story short, I approached everyone I saw who was experiencing homelessness and asked, "Do you have any loved ones you'd like to reconnect with?" That's how I met a man named Jeffery. He told me he hadn't seen his family in 12 years. Jeffery recorded a video with his niece and nephew, his sister, and his dad. I went home and I got on Facebook and found a Facebook group connected to his hometown. So I posted the video there and within one hour, that video got shared hundreds of times. It made the local news that night the leading story. Classmates started commenting, I went to high school with Jeffrey, I work in construction. Does he need a job? And in the first 20 minutes of the post, his sister got tagged. We got on the phone the next day and it turned out Jeffrey had been a missing person for 12 years.
The starting point of Miracle Messages was when Jeffrey reconnected with his family. I asked sister Jennifer, "This thing that seems to be bigger than just Jeffrey and your relationship. There seems there might be others, who are experiencing this issue. What should we call this, this initiative?" She said, "Well, we're in this small town and people have referred to it the story as the miracle of Montoursville. And it's Christmas, maybe it's called the Miracle message."
That's the name and the vision from day one, which no one should go through homelessness alone. Hard to believe that was December 2014.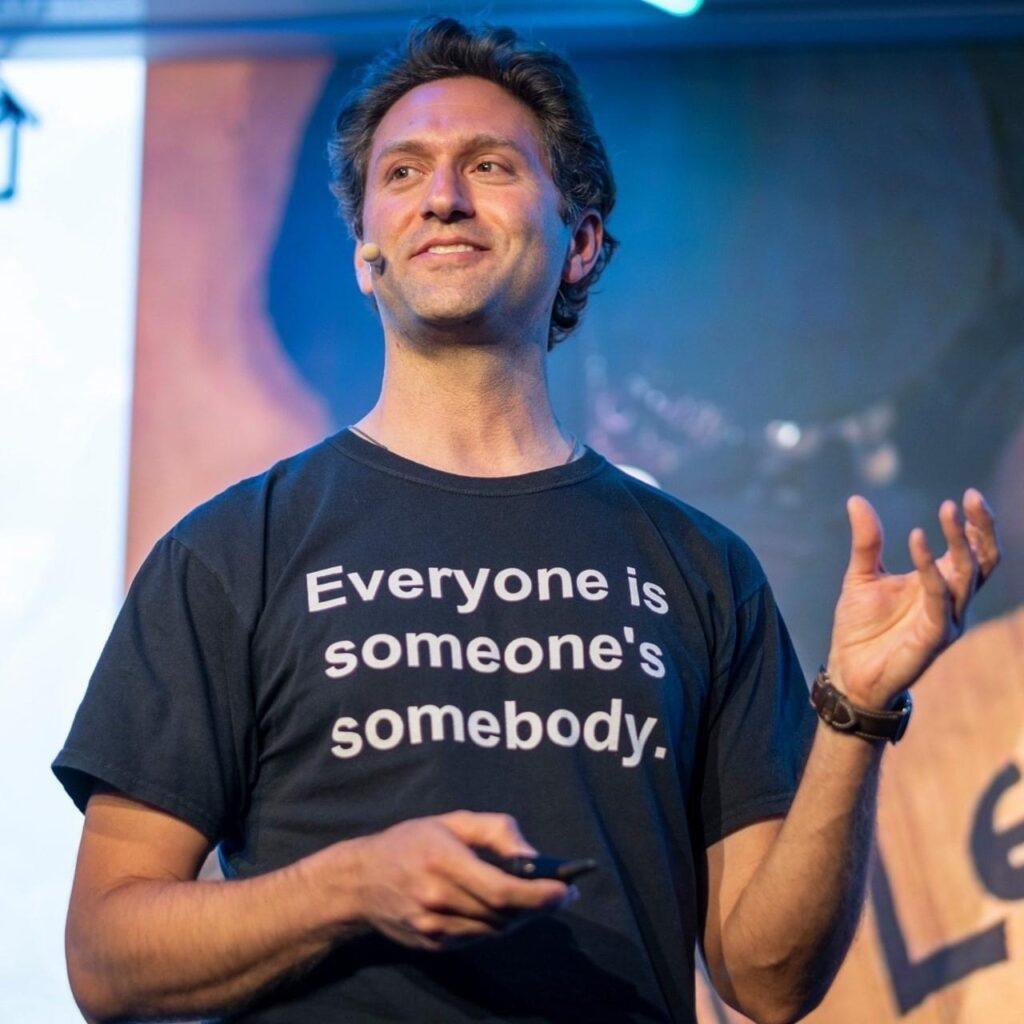 Charity Matters: What are your biggest challenges?
Kevin Adler: It's always been a privilege to do this work, but it has not been without challenges. There was a point that I got down to $600 in my savings account doing this work in San Francisco and it wasn't sustainable. As a person of faith, I prayed at times. The first prayer was, please let someone else steal this idea and run with it because I don't know if I'm up for it.
I had to come to a realization a few years ago, that I could not make myself the first casualty of a good cause. I was en route to doing that and was just working nonstop.  The work left me feeling isolated and lonely. So for me, the beginning of being able to sustain this work in the tough times was by making sure my own foundation was in order.  You need to put your oxygen mask on first and if you don't do that, you can't be of service to others.
Charity Matters: Tell us what success you have had and what your impact has been? 
Kevin Adler: An impact is a person who's experiencing homelessness, potentially getting off the streets. About 20% of the reunions lead to housing. Impact involves the cost savings that generates. When it costs us thousands of dollars compared to cities spending between $40,000 to $60,000 per unhoused person per year to maintain them on the streets for one year. The impact can be measured in the lives and the perspectives of the volunteers, who say, "I never knew I could do anything on the issue of homelessness, I felt a very low sense of personal efficacy in making an impact. But now I feel empowered."
An impact can also be measured in the fact that we've received over 100 million views on our videos on Facebook. We've had over a million shares, and over 700 articles written about us. These all change the hearts and minds of people. When you see a video about a person experiencing homelessness, reconnecting with a loved one or being in a phone Buddy Program, or getting $500 a month towards rent then it changes your perspective.
So you know, we take impact seriously. I also think anyone who listens to their unhoused neighbors and or volunteers and has their heart or mind shifted or opened as a result, that's an immeasurable impact that we're very proud of as well.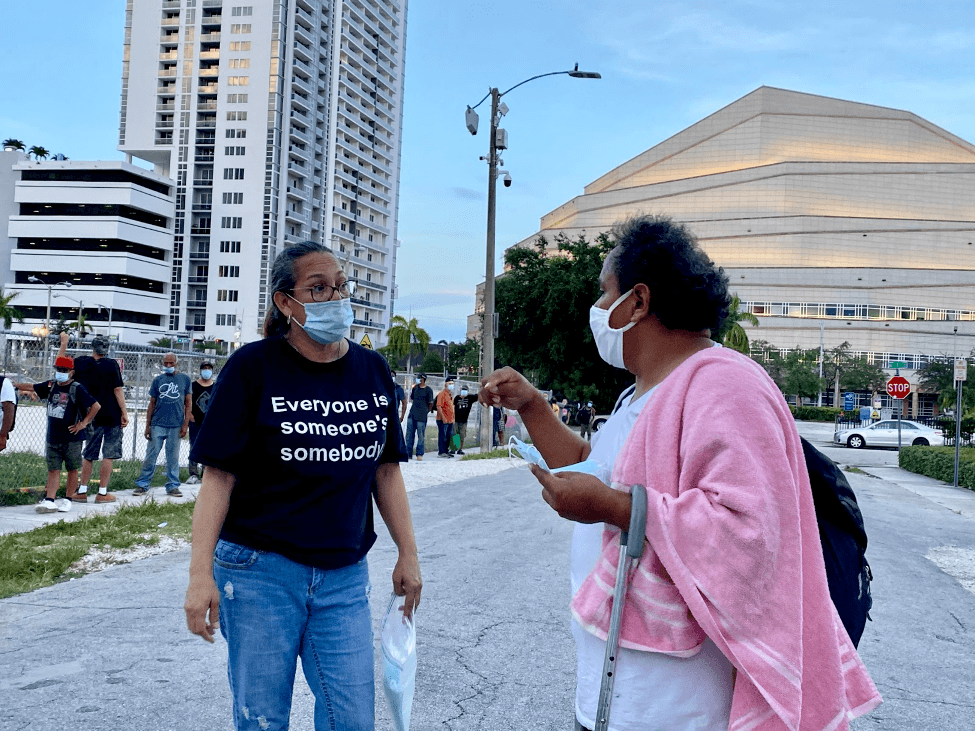 Charity Matters: If you could dream any dream for your organization, what would that be?
Kevin Adler: For us, that dream is that no one goes through homelessness alone. I would love to end that sentence one word early. No one goes through homelessness.  I don't need to dream bigger, to know how that's not going to be happening in the next few years.
I have been around enough where I see five-year plans, we're gonna have homelessness by this year. Those years have come and gone and the numbers are increasing, right? And it's only getting worse.  So, I don't think we're ending homelessness anytime soon. What we can do in a step towards ending homelessness, is making sure every single human being…. all 550,000 people who go to bed every night and wake up in the morning, homeless without a stable home in this country in 2022… that they have at least one person, they're connected to either a family member or friend social support and that they know they're not going through it alone.
To me is something we are able to envision and realistically achieve through Miracle Messages with our partners on the ground. You know, and I think giving people money so that they can resolve the issues that are in front of them. People generally have the knowledge and wherewithal of what is best for them but they just aren't given the agency. They are not afforded the same opportunities that we all expect in this country. So just giving people the financial support, they need to make ends meet, and the social support, they need to get through tough times and be celebrated at good times. That's really what we're committed to at Miracle Messages.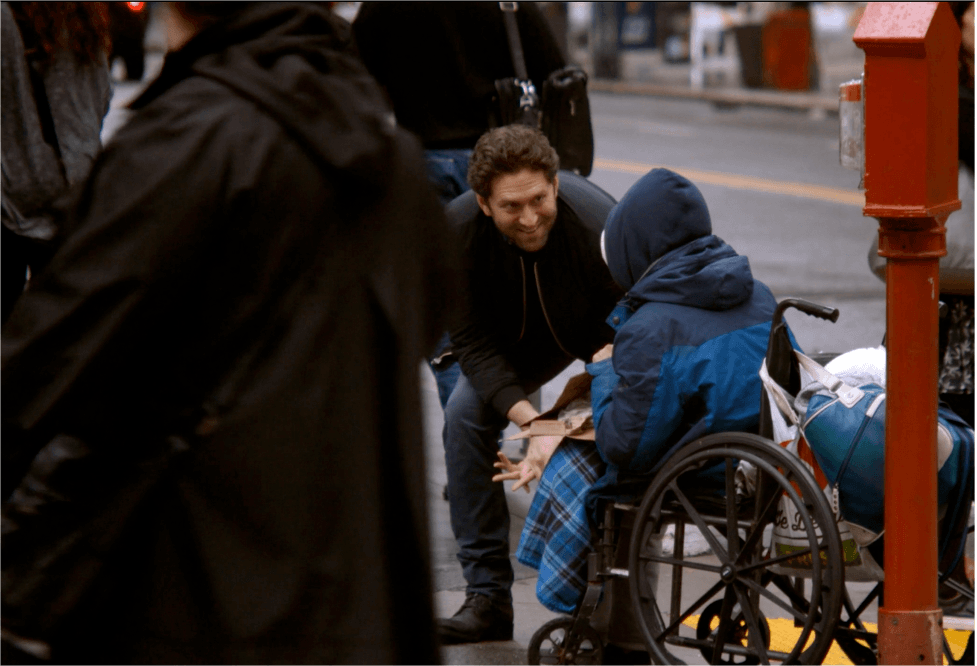 Charity Matters: What fuels you to keep doing this work?
Kevin Adler: Hearing the stories of our volunteers and why they commit their time, why they donate and why they show up. I get so much joy and gratitude, just being able to give and be there for someone else. We can all envision bank accounts with a couple more zeros at the end of them. Once you're at a certain, baseline level, what do you need? What else are you really lacking? I mean, how many more square feet do you need in your house? Who cares? So just being able to see the joy of doing good with the time that you have on this earth and helping others unleash the good that's within their hearts that they just don't know how to share. That's, that's really what drives it.
Charity Matters: How has this journey changed you?
Kevin Adler: My values are the same. What drives me as a person, my faith, and how I look at people have not changed.  I think I've grown a lot. I've realized that my story is about one story and the importance of really hearing other stories.  I've realized how much harder this work can be, but also how it's so so important to keep the core foundation in mind to keep the perspective. So yes, I think I've grown a ton as a person. But I also think fundamentally, I'm still the precocious kid who was just comfortable walking around the neighborhood talking to my neighbors.
CHARITY MATTERS.
New episodes are released every Wednesday!  If you enjoyed today's episode, please connect with us:
On IG @Charitymatters 
Post a screenshot & key takeaway on your IG story and tag me @heidijohnsonoffical and @Charitymatters so we can repost you.
Leave a positive review on Apple Podcasts
Subscribe to new episodes each week!
YOUR REFERRAL IS THE GREATEST COMPLIMENT,  IF YOU ARE SO MOVED OR INSPIRED, WE WOULD LOVE YOU TO SHARE AND INSPIRE ANOTHER.
Copyright © 2022 Charity Matters. This article may not be reproduced without explicit written permission; if you are not reading this in your newsreader, the site you are viewing is illegally infringing our copyright. We would be grateful if you contact us.