For the past twelve years you have been a part of my life. When I started Charity Matters in 2011 our sons were 15, 13 and 9 years old.  You have followed our families journey from the last football game to taking our first son to college and everything in between. I wrote about it all and you not only read these crazy stories, you replied, you understood and cheered us on. It was as if I were running a race and all of you have been on the side lines cheering. So many miles were tough and you got me through. As in most races, the clarity comes once you have finished and in looking back.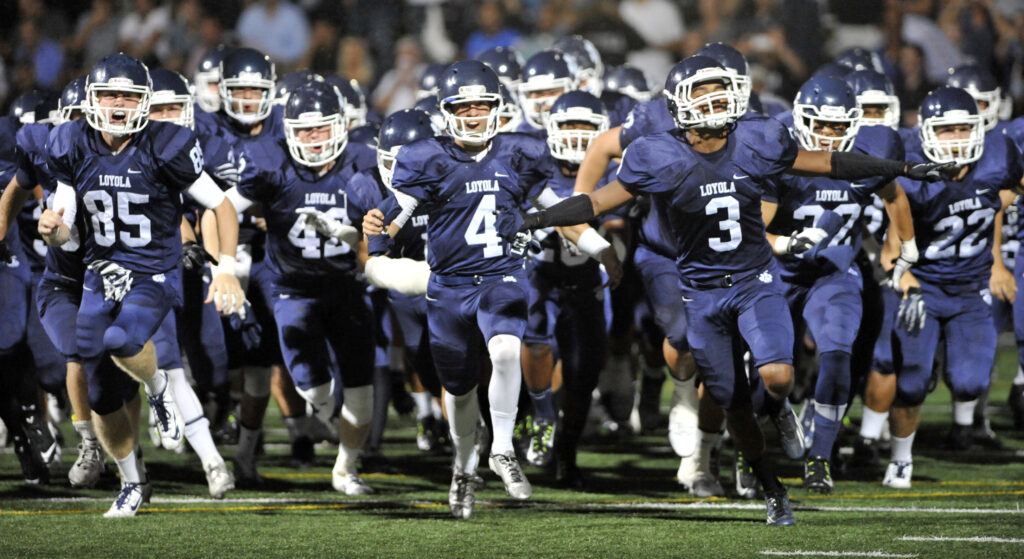 I remember getting on the team football bus for our middle son's last game and having parents passing the post I had written around the bus on their phones. People hugging and thanking  me for expressing their feelings about The Last Pass post. It was the first time I really realized people were actually reading Charity Matters.
Each Christmas Charity Matters shared the Raising Philanthropic Children post as we tried so hard to guide our sons towards service. Teaching them to find their gifts and those they had to share with the world. You cheered them  on as they served so many great organizations and helped start a few. More than that, you shared what your kids were now doing which was even better.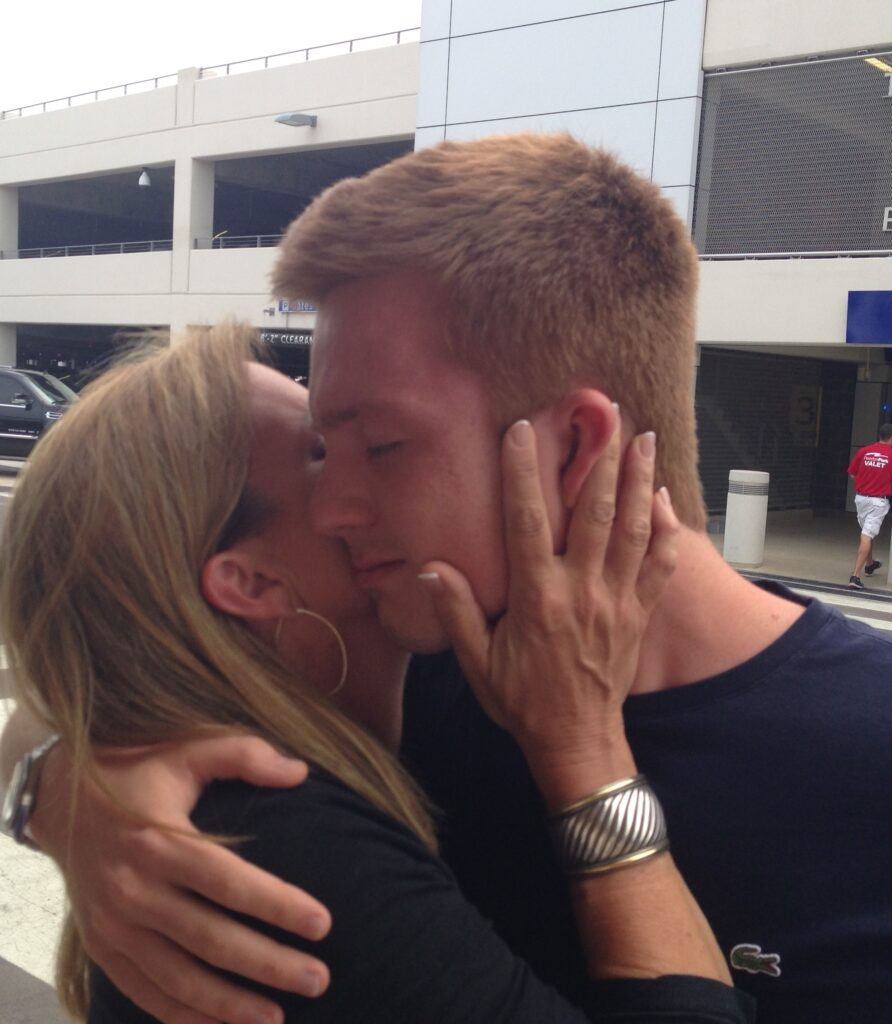 When I dropped our oldest son off at college I was devastated. Again, all of you were there. I wrote this post and you sent so many supportive notes I could cry just thinking about them. You began the TCU journey of service with me as well. Then watched as I made The Last Lunch and the second son become a Horned Frog and finally the third.
Each ceremony marked the ever quickening passage of time. It was if each ceremony was a mile markers in a marathon. Some miles were harder than others.  When our youngest graduated high school and we became empty nesters, those struggles were real. The post, Someday has Arrived is a reminder of those struggles.  Supposedly, the last few miles of the marathon always are.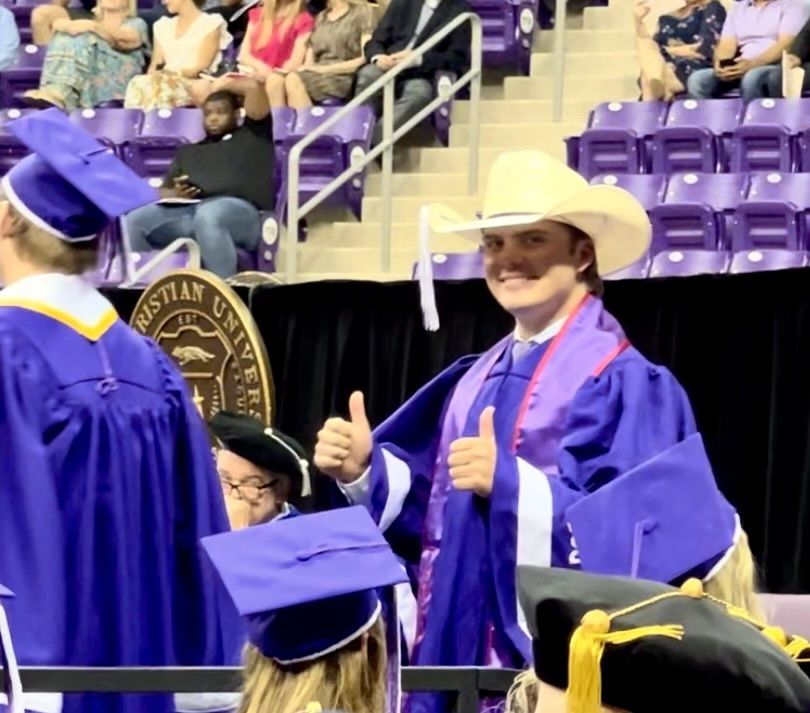 Then that moment comes when you see the finish line. It doesn't seem real or possible. The race has been so long. The push for homework, for grades, not to mention the finances of it all. It feels as if it will never end. Suddenly, there you are …at your youngest child's college graduation. Is it real? The finish line always seemed so far away. Now it is right in front of you, the final marker. How did the race go by so fast?
You push through that finish line with hands raised and a feeling of incredible joy. Your heart is filled with pride and beating so fast. The pictures are snapped marking this incredible moment. The diploma is given. You reach your neck out for the medal. The ticker tape flies. The crowd cheers (that's you). And in a blink the race is over.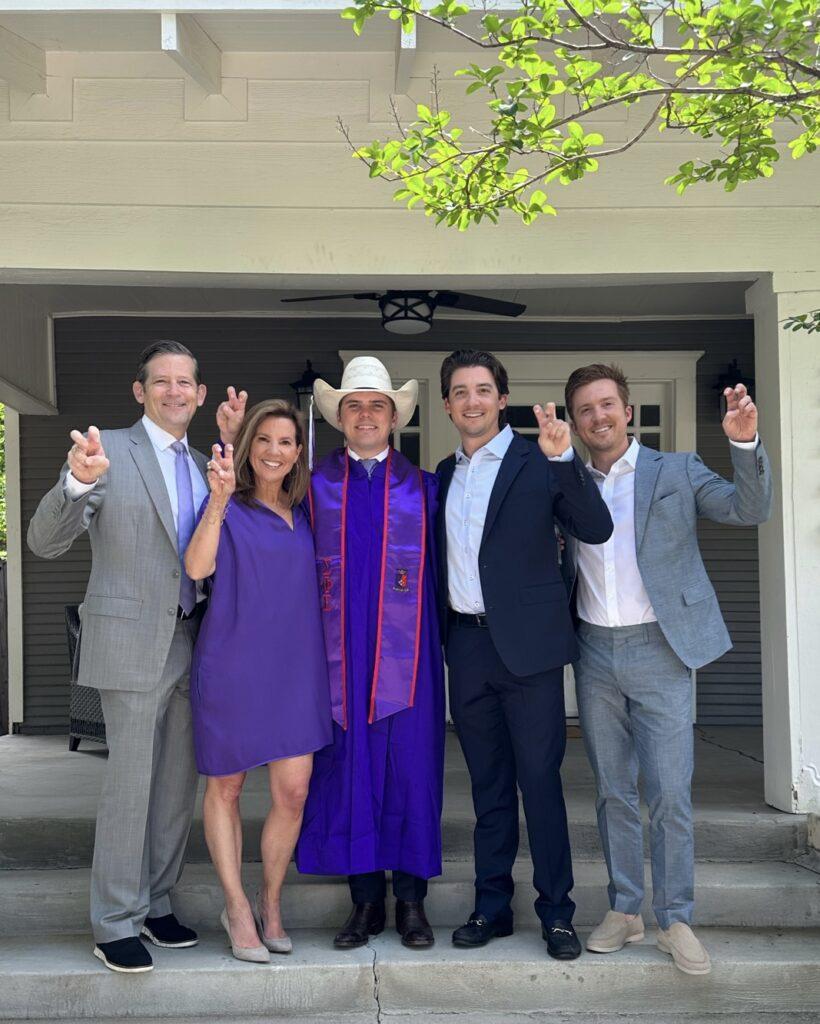 You have raised three great men. They are employed and launched. You smile, you cry, pat yourself on the back and then you wonder…now what?
CHARITY MATTERS.
YOUR REFERRAL IS THE GREATEST COMPLIMENT,  IF YOU ARE SO MOVED OR INSPIRED, WE WOULD LOVE YOU TO SHARE AND INSPIRE ANOTHER. 
If you enjoyed today's episode, please connect with us:
On IG @Charitymatters 
Post a screenshot & key takeaway on your IG story and tag me @heidijohnsonoffical and @Charitymatters so we can repost you.
Leave a positive review on Apple Podcasts
Subscribe to new episodes each week!
Copyright © 2023 Charity Matters. This article may not be reproduced without explicit written permission; if you are not reading this in your newsreader, the site you are viewing is illegally infringing our copyright. We would be grateful if you contact us.