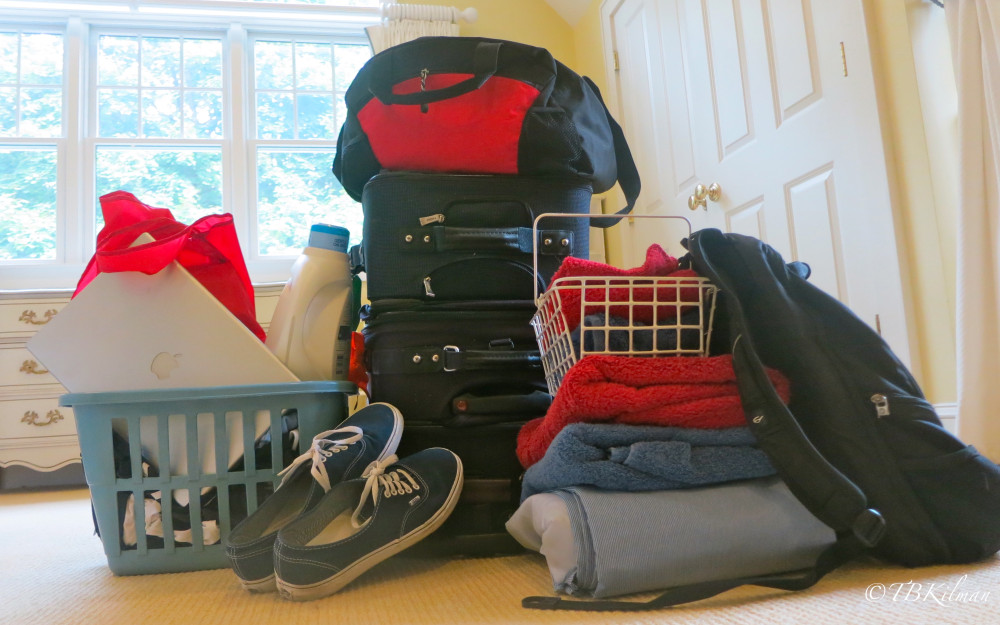 It is finally here and time to say goodbye. My son is officially leaving and there is so much to say before he goes…it has all been said and our job is done.
I knew he was unlike anyone I had ever met since the moment I first held him, he stared right through me as if he had already lived a thousand lives and was wiser than I may ever be. His red hair was a true red flag warning, that what they say about red heads is true, fiery is an understatement! Yet, as an infant, my son knew who he was before anyone else had figured it out.
As a toddler he had no interest in fire trucks, balls or legos but rather collected vacuums and irons. He was who he was and really didn't care, sadly at the time I did. He taught me not too….but I was a slow learner. Eventually, his interest turned to vegetable oil fueled cars and technology. We learned that to support him, we needed to support his passion and so we did, although baseball would have been so much easier.
Time came for the first cell phone, then computer and finally car. We told him he had to pay for half and each time he figured it out….somehow we had raised a little Alec P. Keaton and had no clue….but he did.  While his love of vacuums and irons had diminished long ago, his  passion for photography, cars and service to others grew. He grew externally and internally.
Now that wise old infant has become a wise and compassionate soul. Sure he is still a snarky teenager and all that comes with it but the lessons he has taught me about believing in yourself, being passionate about what you love and serving others are some of the greatest gifts I have ever been given.
It is time for him to show the world who he is …..just as he always has.
Charity Matters.
Copyright © 2014 Charity Matters. This article may not be reproduced without explicit written permission; if you are not reading this in your newsreader, the site you are viewing is illegally infringing our copyright. We would be grateful if you contact us.