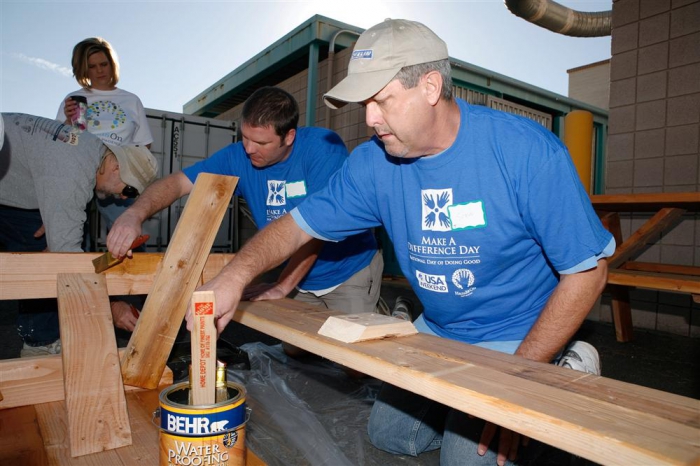 This Saturday is Make a Difference Day, who knew? Yes, I know its time for Halloween festivals and parties but wouldn't it feel great to join in and lend a hand with your kids doing something that you care about?
Make a Difference Day  is the largest national day of community service where millions of volunteers, from around the world, come together with the common goal of improving the lives of others.  It is a day where neighbors help neighbors and people come together for projects that range from helping an individual, a community, a non-profit or even an entire state.
Over twenty years ago USA Weekend and Points of Light joined forces to create a day to show that anyone, regardless of age, location or resources can accomplish incredible things when they come together with a single purpose to improve the lives of others. If your not sure how to get started or need some ideas, just click here and take a look.
So, in addition to the pumpkin festivals, Halloween parties and fall football, think about getting together with your children, family, neighbors or community to Make a Difference. You will be so glad you did!
Charity Matters.
Copyright © 2013 Charity Matters. This article may not be reproduced without explicit written permission; if you are not reading this in your newsreader, the site you are viewing is illegally infringing our copyright. We would be grateful if you contact us.