The beauty of Charity Matters is meeting the most incredible humans and then being able to introduce them and share their stories.  More than that, so many of the people we have interviewed have become friends and today's guest is most definitely one of them. You may remember Kevin Adler way back from episode 36 when he shared his journey of starting Miracle Messages. A organization that reunites the homeless with their families and builds social infrastructure around them through human connection.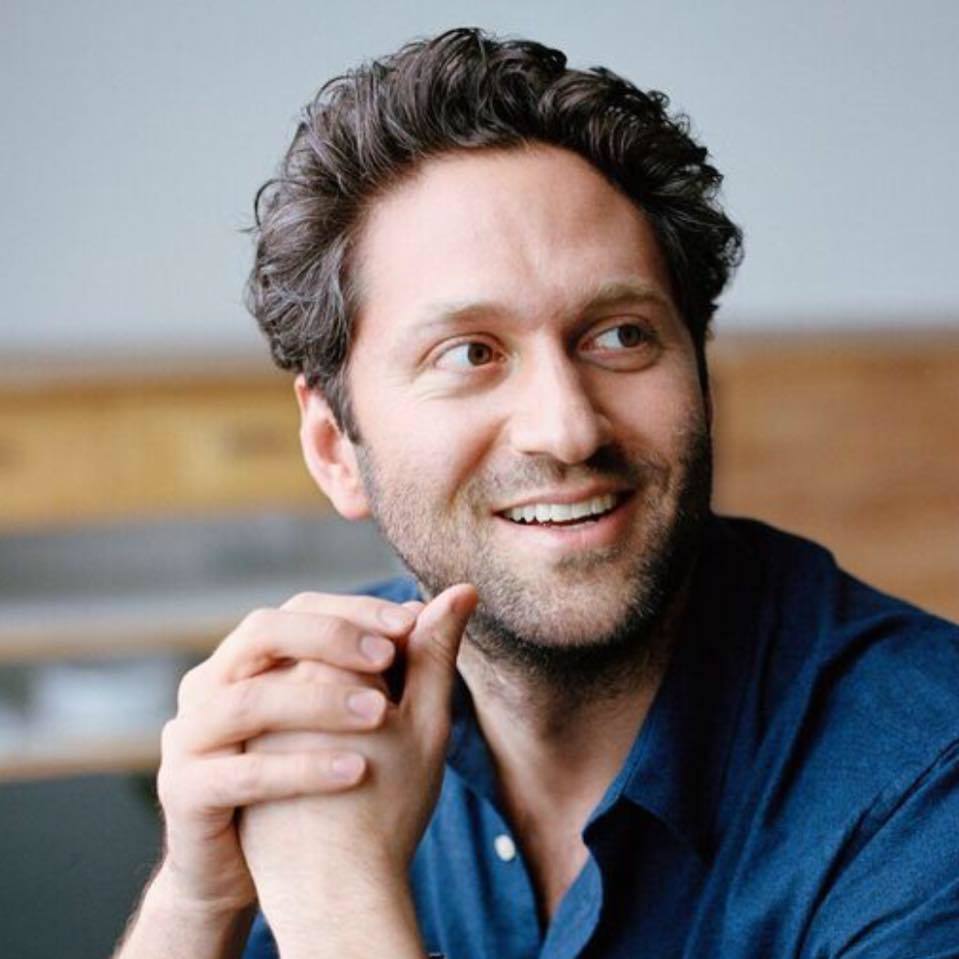 Join us today to hear what Kevin is doing every day through his beautiful work with Miracle Messages.  Take a moment to hear about his incredible new book, When We Walk By, which comes out today . I have been reading it and can not say enough about how Kevin's personal story, work and journey to help our unhoused neighbors is beyond inspirational. He is truly one of the most fun and interesting people to learn from.

Here are a few highlights from our conversation:
Charity Matters: Tell us a little about what Miracle Messages does?
Kevin Adler:  Miracle Messages is a nonprofit organization that I started about 10 years ago, in honor of my uncle, who had been experiencing homelessness for about 30 years in Santa Cruz. Our work really is focused on what we call relational poverty as an overlooked form of poverty. Meaning isolation, loneliness, disconnectedness, and often a stigma and a shame that accompanies that.
And so what we do at Miracle messages is we help our neighbors experiencing homelessness, rebuild their social support systems, and their financial security. And the three ways we do that. So first, we offer a family and friend reunification services. So many of our neighbors experiencing homelessness are disconnected from their loved one. And sometimes that's not by choice, but because of digital literacy, or phone numbers change but biggest of all reason is the emotional barriers of shame, self loathing and stigma.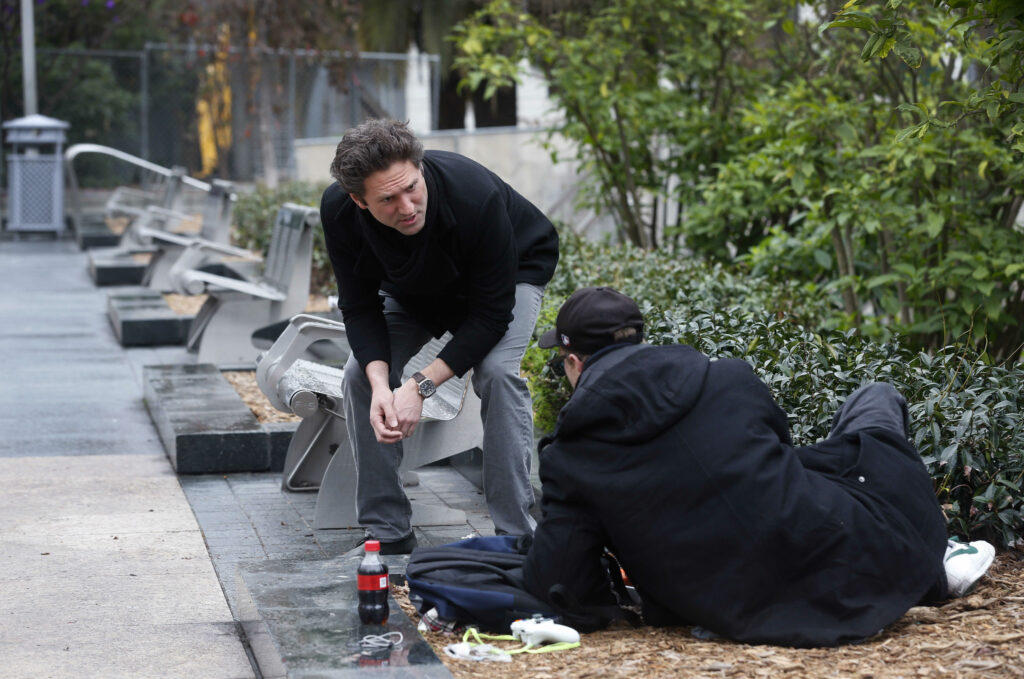 So we have through our network of volunteers, digital detectives finding the family delivering messages and helping them reconnect. And then our second program is because we do know that for some people, family may not be part of the solution, but maybe part of a problem. So that's where we launched our volunteer phone buddy program, where we have volunteers now all over the world.  And so we connect them with our unhoused neighbors in the US for 30 minutes a week phone calls, text messages.  It is kind of like a Big Brothers, Big Sisters, for unhoused individual.
Then through that program and the relationships and the trust that was really built. We launched our third and most recent program, and that's our direct cash gifting program. Where we picked individuals in our phone buddy program, who had been nominated by their friends volunteers to receive $500 a month for six months, no strings attached.  They use the money better than I could have used it for them. Two thirds of people who were unhoused were able to secure housing from $3,000 over six months. So that basically blew our mind and expectations. And we now have raised $2.1 million to give out more than a million and direct cash transfers $750 a month for 12 months to over 100 unhoused individuals throughout the state of California as part of a randomized control trial we're doing with USC and Google.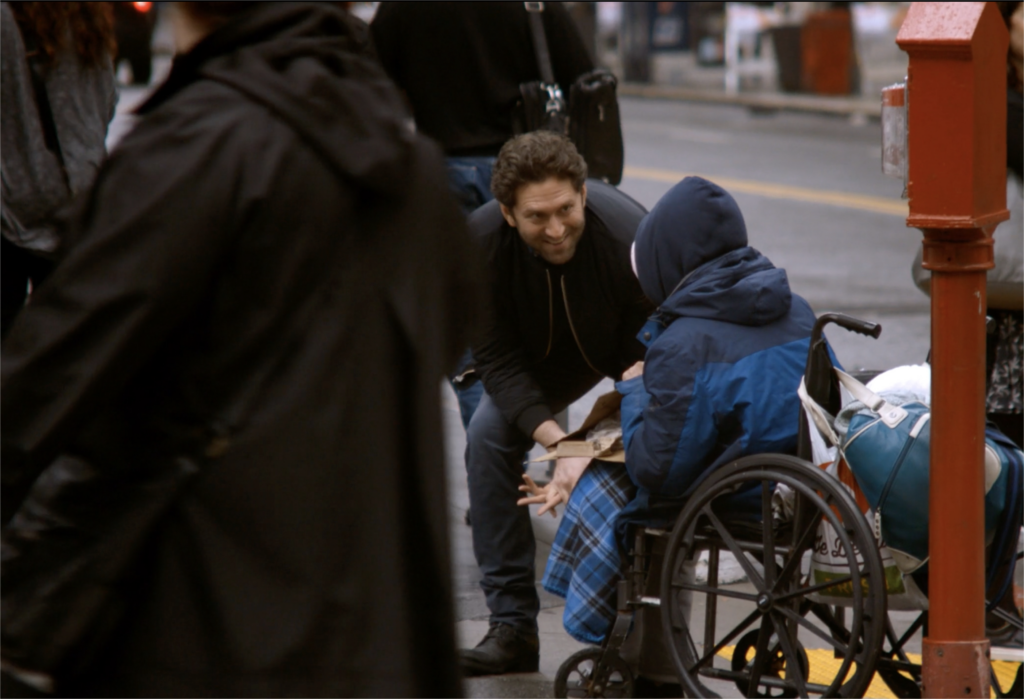 Charity Matters: What are the biggest challenges you face working to help the unhoused?
Kevin Adler: So things that come top of mind that I think have shifted homeless services on the whole gets a very bad rap. And part of it is deservedly so. There's a lot of money but there's not much to show for that money. And it can be very frustrating, and infuriating, when elected officials when department heads when major homeless service agencies are saying, trust us, we know what we're doing. When the reality of what you see is so disparate.  And that's true that there is some inefficiencies in the system, a lack of coordination.
I think there's a lot to be fixed within homeless services. And a lot of my critique in the book relates to a paternalism in the system, where we assume we know what's better for our unhoused neighbors, then they know for themselves. And I think basic income is a great way to restore dignity and bottom up human centered.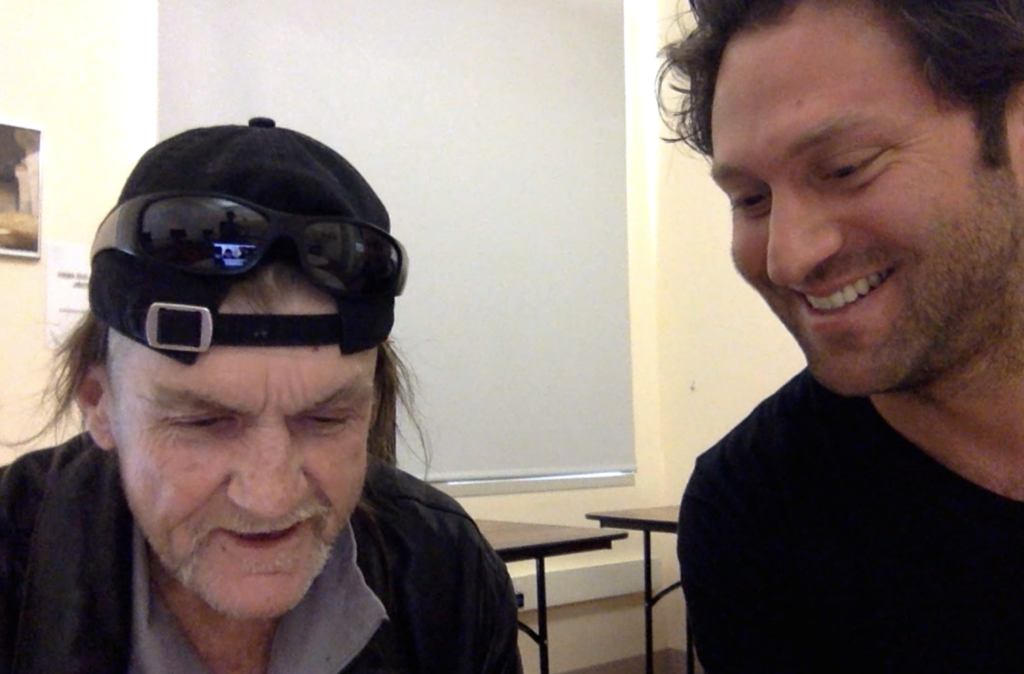 I also think it's critical that we have a conversation on the sources of homelessness in our country. Every one person, in the city of San Francisco gets off the streets, three more end up on the streets. And the vast majority of those people who get on the streets from San Francisco, have lived in San Francisco as housed people before they were homeless.  So then you have to start talking about the affordable housing, the lack of affordable housing, how wages earning, have not kept up with housing. 
So you have that you have income inequality, you have the criminal justice system, where there's a revolving door where it's illegal to be homeless, and it becomes that much harder relationship. And then you have and you have to talk about the substances that are on the streets. though, it's not nearly as much a causal factor of homelessness. But if you're in a vulnerable situation, unsheltered homeless and you're struggling with the ongoing trauma, you're having physical sores on your body from sleeping out, you're terrified of the elements. Very easy to try to numb the pain and self medicate.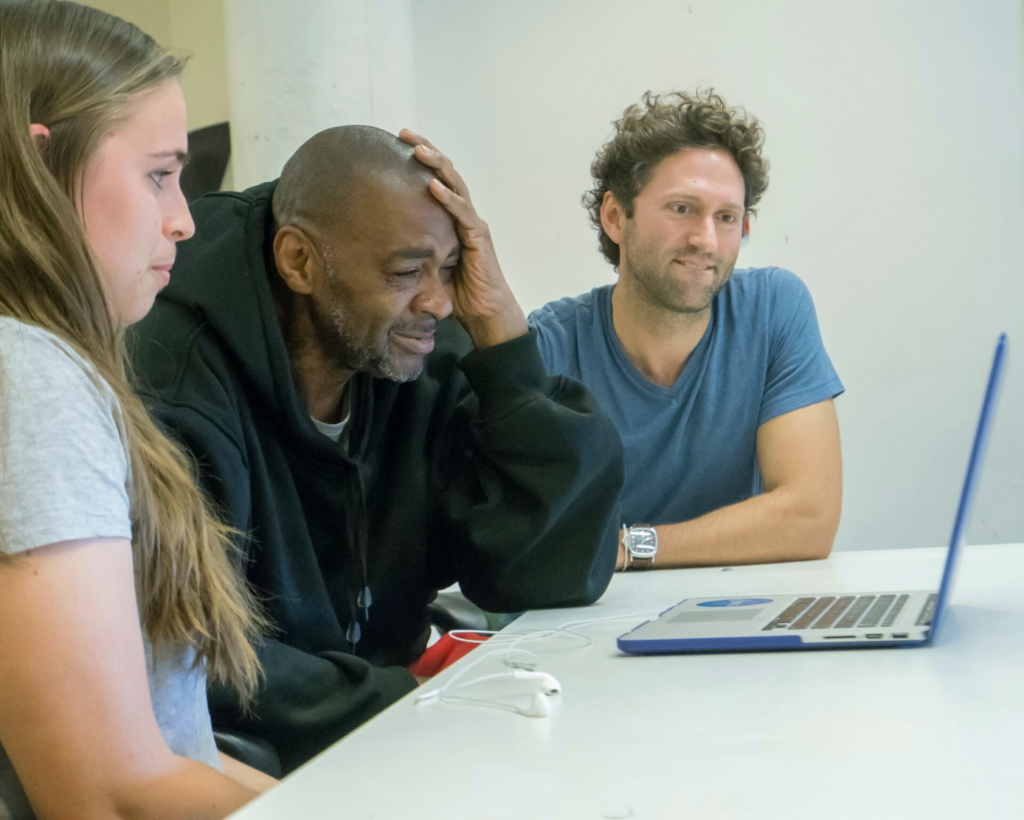 Charity Matters: What is one small thing that we can do to help the problem of the unhoused?
Kevin Adler:  I think we have to get relational, we have to be in a relationship. Unless you know someone who is currently experiencing homelessness, you will never have enough insight into the problem of homelessness to be able to make meaningful change. So I think the first thing is to get to know someone who's currently experiencing homelessness. Hear their story, see their humanity, share some of yours. That's what taught me everything I know about this issue is just through relationship. There are ways to do that as a phone buddy, visiting a shelter. It narrows what's possible and narrows our own humanity if we narrow how we see them as human.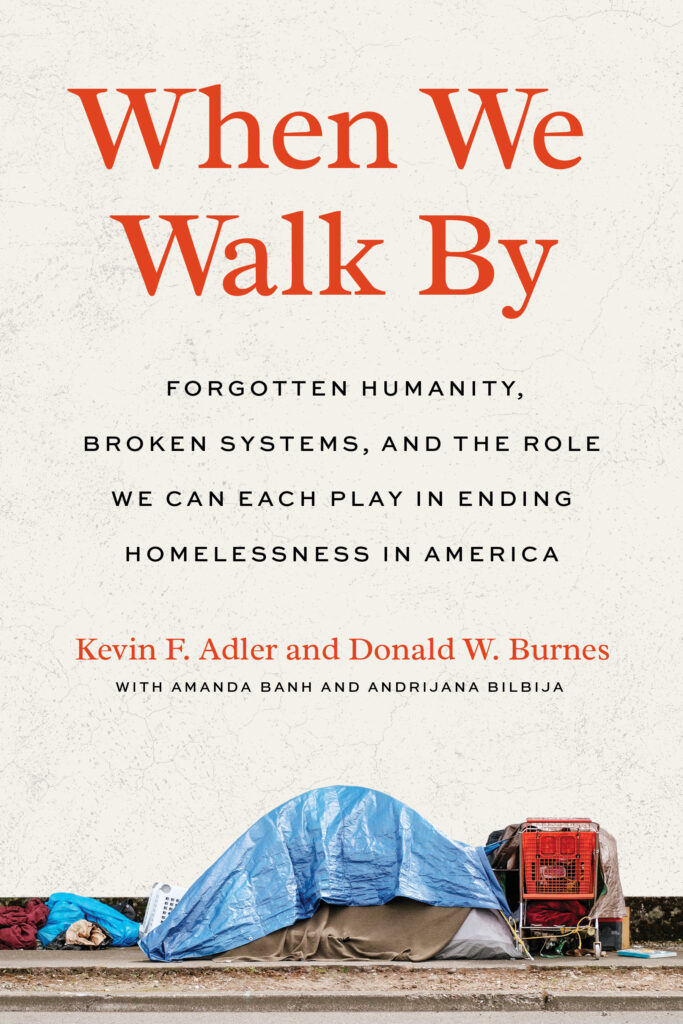 Charity Matters: What inspired you to write the book?
Kevin Adler: I can share what what inspired me to write the book. In one word were stories. I have heard so many stories that have transformed my heart on this issue. I could not imagine  having those story just exist in social media posts on local news coverage that comes and goes without not only the story being honored, but the context being honored. Really the broader perspective of how that story tells us a bigger story that we may not be listening to.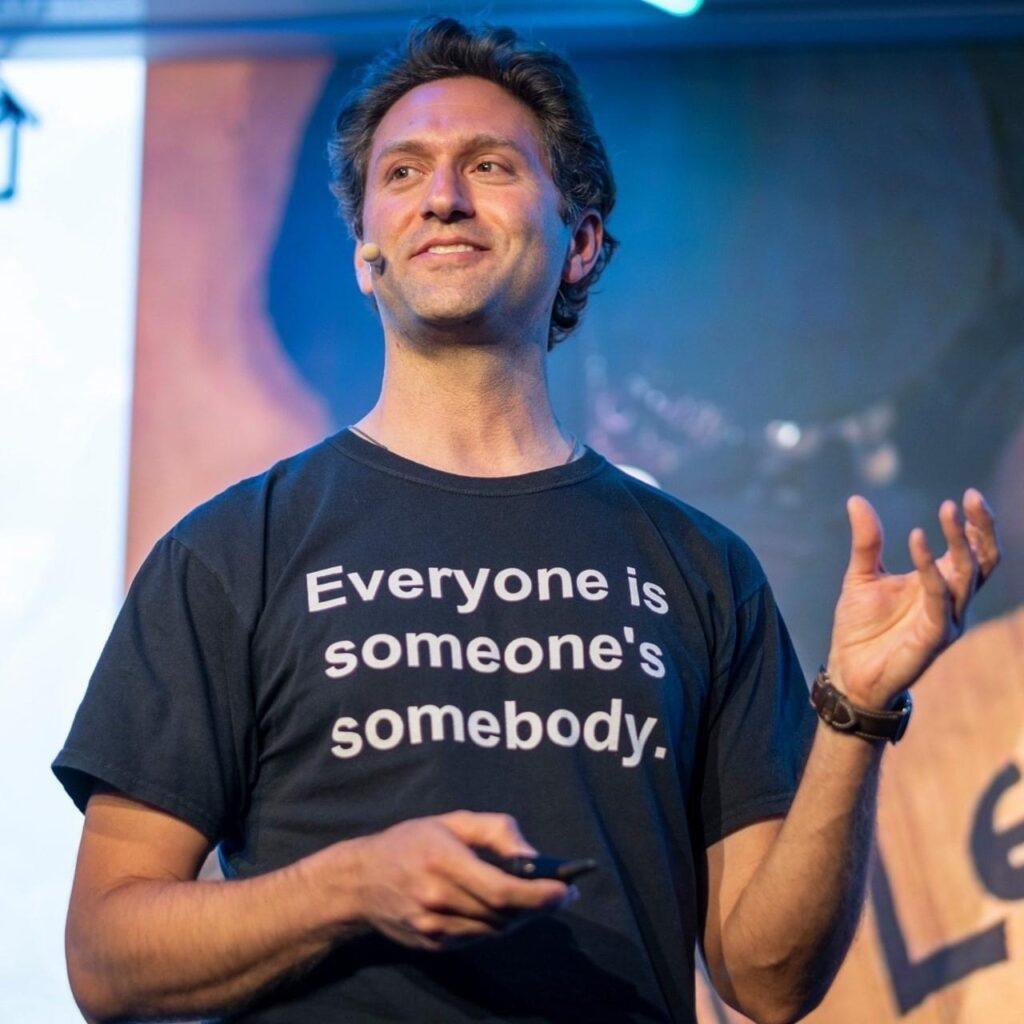 Charity Matters: How has this journey changed you and writing the book?
Kevin Adler: I don't want to say I'm a different person having done this work, I think I'm a fuller person, having done this work. All the ideas and concepts I had about right and wrong, my values. Pain, suffering in the world, travesty on the unjust. As well as the beauty and the resiliency of the human spirit.
 You know, it's not just an idea. It's not a concept, they have names, and they matter. And they're friends of mine, many of whom we've lost. The average life expectancy on the street is like 53 years old, 30 years less than if you had housing. And so, you know, Timothy and Ronnie and Jeffrey, and Mark, and so many others that are no longer on this earth that were wonderful people. I think what I take with me is the friendships and the relationships.
 The life that they live and the travesty of a system where someone like Ronnie, who wanted to get into housing, never got access to housing.  The housing that was offered to him was in an area where drugs were present 24/7, and he declined to move into the housing because he didn't want to relapse on his addiction. Someone like Ray, who was working as a sales person and had some serious heart problems and breathing issues, could no longer work. Then because of his pride, because of his dignity, he did not want to bring shame to his family. So his family didn't know he was experiencing homelessness, and he just wandered the streets.
 I'm a better person for having done this work. And I am also a more hopeful person on this issue. I think the people who are closest to actually doing the work and knowing our unhoused neighbors are doing innovative work.  Like what we trying to do at Miracle messages, I have more hope that we can actually end homelessness in our lifetime. It's going to take a lot of work. But it's not an inevitability there was a time when homelessness did not exist in the way it does now. And there will be a time where it will be rare, brief and non recurring.  I think it'll just take all of us to make sure that happens.
CHARITY MATTERS.
YOUR REFERRAL IS THE GREATEST COMPLIMENT,  IF YOU ARE SO MOVED OR INSPIRED, WE WOULD LOVE YOU TO SHARE AND INSPIRE ANOTHER. 
If you enjoyed today's episode, please connect with us:
On IG @Charitymatters 
Post a screenshot & key takeaway on your IG story and tag me @heidijohnsonoffical and @Charitymatters so we can repost you.
Leave a positive review on Apple Podcasts
Subscribe to new episodes each week!
Copyright © 2023 Charity Matters. This article may not be reproduced without explicit written permission; if you are not reading this in your newsreader, the site you are viewing is illegally infringing our copyright. We would be grateful if you contact us.