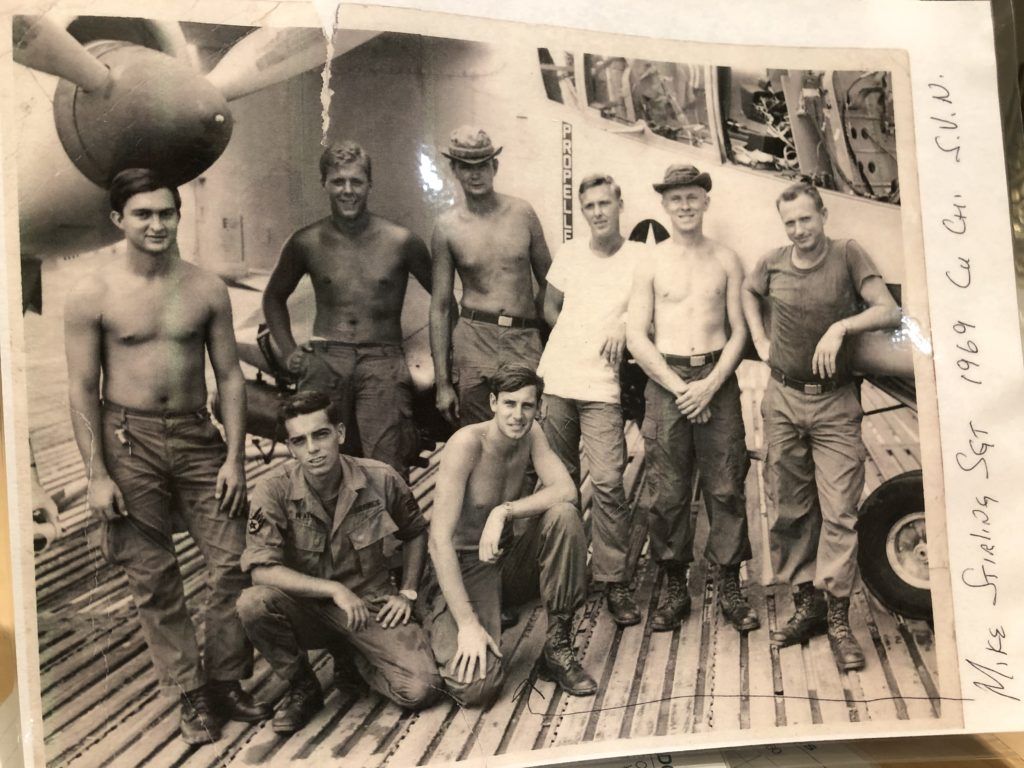 What started as a phone call from my sister last week in hopes of helping a friend turned into an amazing journey. She called to tell me about a friend and Vietnam Veteran named Mike Stirling who is currently undergoing cancer treatment, from an agent orange related cancer. She went onto say that she and my brother-in-law knew Mike and his family and had watched him lovingly restore a M37 truck just like the one he had in Vietnam. Now that Mike's not well he wanted his beloved truck to go to serve others. My sister and brother-in-law purchased the truck from Mike and are now auctioning this special truck off next weekend for a nonprofit called Infinite Hero Foundation that supports Veterans in amazing ways.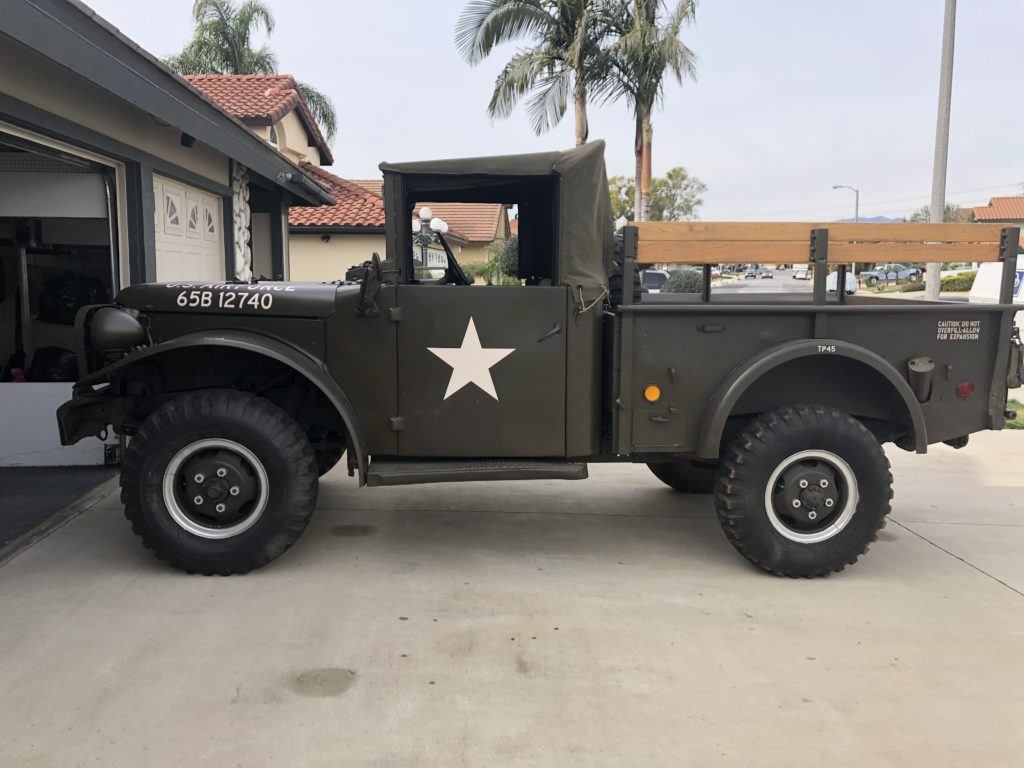 Naturally, I needed to know more about this nonprofit and that lead me to an incredible conversation with Infinite Hero's founder, Colin Baden. In addition to being a nonprofit founder, he is also the former CEO and President of Oakley but even more impressive is what a remarkable human he is.
Charity Matters: Tell us what Infinite Hero Does?
Colin Baden: Infinite Hero's mission is to connect our military, veterans and military family members with innovative and effective treatment programs for service related injuries. Our focus is to help our Veterans where the VA leaves off, we support Veterans and organizations that help our Veterans with physical rehabilitation, leadership development, brain health, family support and suicide prevention.
Charity Matters: What was the moment that you knew you needed to start Infinite Hero?
Colin Baden: Oakley has a long history of working with the military in our core eyewear business, so through that work we got to know a lot of people within the military, predominately special forces. When we had been at war for as long as we had, we started to see some of the people we had worked with pretty closely return from war pretty messed up and some not coming back at all. It wore on us.
One day we lost an entire Seal team when their helicopter was shot done and I was really upset. I was 52 at the time and what I tried to do initially was to enroll in the military and I thought if I could just take the place of someone else. I quickly realized that you can't join the military if you are over 45. Since, I couldn't join I called our military liaison at Oakley, Eric,  and said we need to do something bigger for our Veterans and that was in 2012. From that we began Infinite Hero.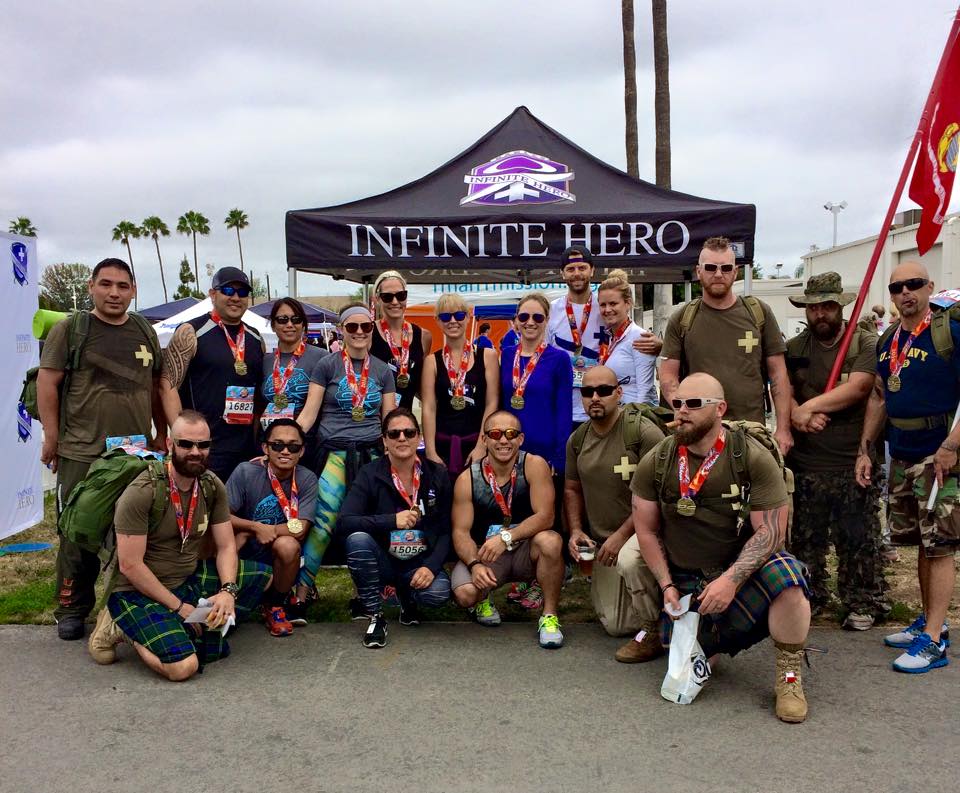 Charity Matters: What makes Infinite Hero different from some of the other military nonprofit organizations?
Colin Baden: When we started it everyone at Oakley was super passionate about it so we had instant volunteers and help. We had no trouble getting support and because of our connections with the military we able to pull together an incredible board and get to the people we wanted to serve. We kept our mission simple and framed it within the culture of Oakley. Oakley has been successful because of its ability to innovate so we wanted to replicate that for Infinite Hero.
It felt to us that the VA model wasn't diverse enough to solve the complexity and challenges to solve the problems. So we took the simple approach that if we could find innovative ways to help our Veterans we could probably make an impact unlike any other group. Over the course of the last five years we have found some exciting ways to have real impact.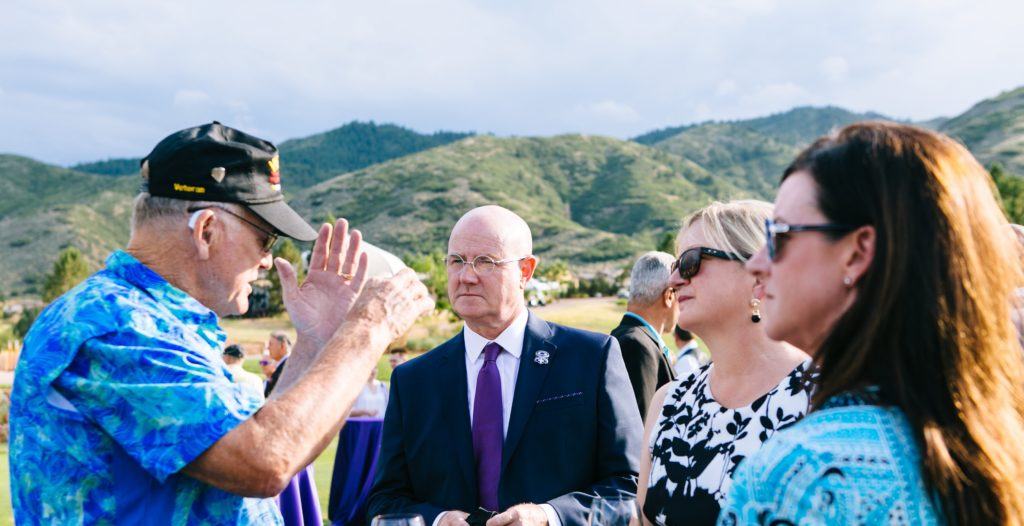 Charity Matters: What are some of your biggest challenges?
Colin Baden:  You would not think that giving the money away is truly our biggest challenge but it is. Identifying a cause that aligns with our mission and being able to use that innovative filter  isn't easy. We receive over 200 grant applications each year and we struggle to get it down to a handful of organizations that are going to have a real impact. We take the fact that we are stewards of this money very seriously and want to make sure that we are investing it where our Veterans will best be served and have the greatest impact.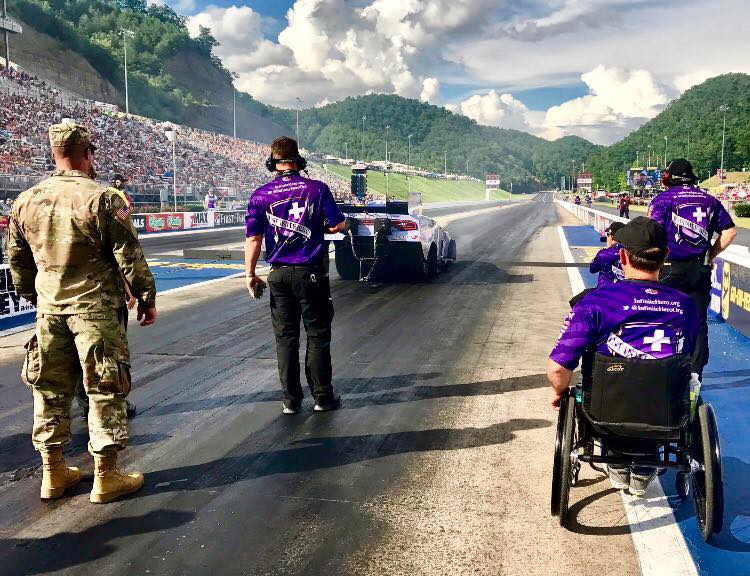 Charity Matters: What fuels you to keep doing this work?
Colin Baden: I think its because so many people have been a part of this conflict for such a long time and the challenges they face are really profound and not going away. Some are very hard to grapple with, when you see someone with their limbs amputated from an IED or suicide prevention. When the suicide rate amongst veterans is 30 a day and how you grapple with all of this is not a simple thing. There are not enough VAs to be there to adapt and deal with so many of these challenges, so we need the diversity of all of these foundations to make a difference. We are just one piece of this work.
Charity Matters: When do you know you have made a difference?
Colin Baden:There are moments when an investment has paid off, when Gary Linfoot gets to walk his daughter down the aisle for her wedding and we had a hand in that or someone going through one of our leadership development programs and is passionate about his new life as a result of our work. All of these moments make me feel really good about the little work we have done.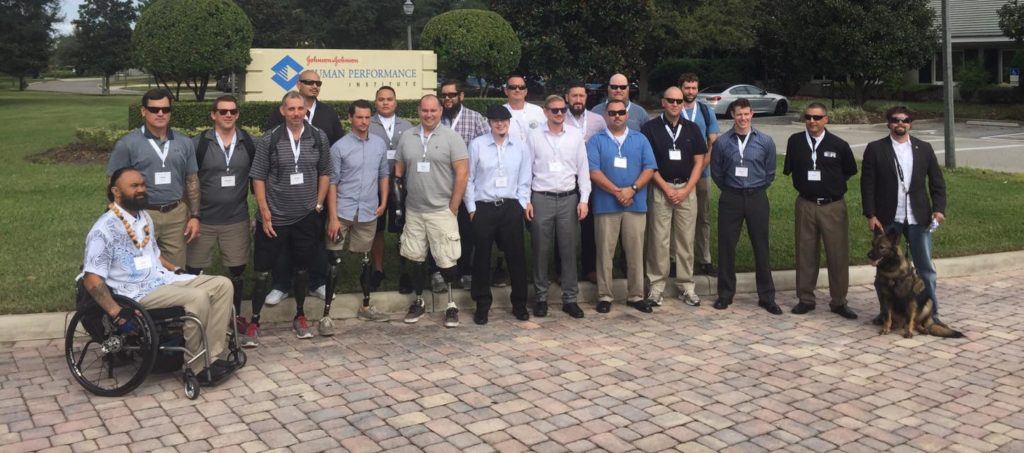 Charity Matters: Tell us a little about your success and impact?
Colin Baden: We manage to raise about a million dollars a year. We aspire to always have a bigger impact and we do everything we can to make sure all of these funds go directly to the cause. What has been so nice about Oakley being a part of this is that we have already had so many skilled people that we didn't need to pay who could help us make this work.
Investing in innovation in this space has been interesting. We signed up to take on really huge challenges of problems that are not simple for our Veterans. For example we found a treatment center that does amazing brain work with depression and we have been paying for a number of our veterans to go through this treatment and it has been eighty to ninety percent effective. When you think of suicide being one of the biggest challenges our Veterans face and we are really excited about what this can do for so many.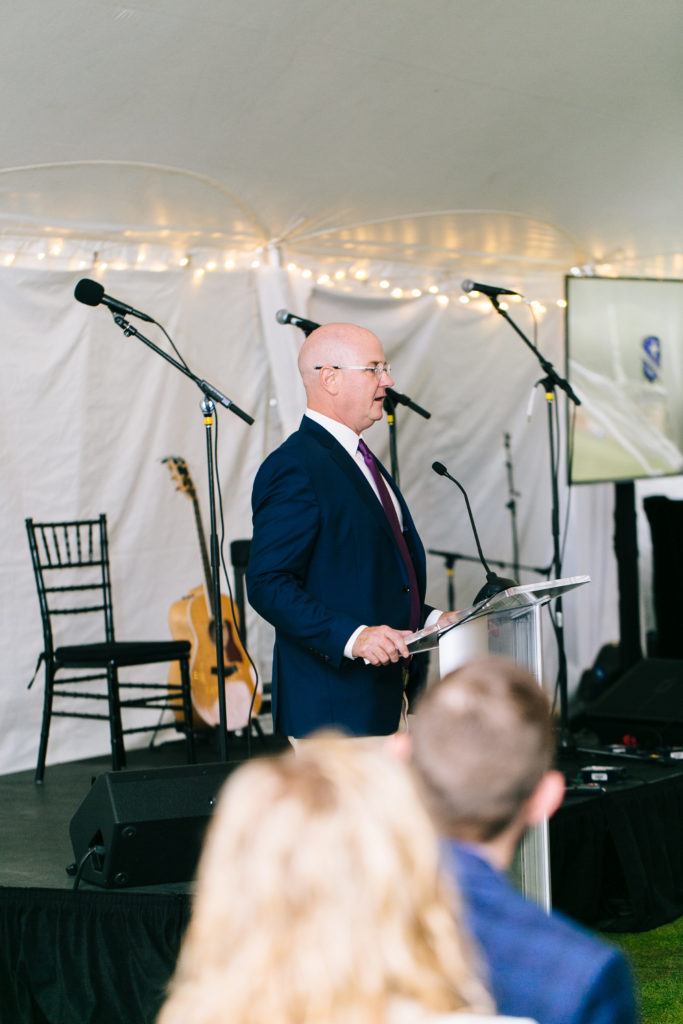 Charity Matters: What life lessons have you learned from this experience?
Colin Baden:What has always struck me about the military and their families is their humility and the realization that they really struggle asking for help. I will give you an amazing story as an example and try not to cry telling it. When we launched Infinite Hero we went to Walter Reed Military Hospital. When you are blown up in Afghanistan you are bandaged together enough to get to Walter Reed. When you show up there you are a bandaged ball. The minimum stay at Walter Reed is one year to give you an idea of the severity of these injuries. On average soldiers have an operation every other day.
I walked into a room at Walter Reed and there is a guy who has lost both his arms and legs to an IED laying there. I had a great conversation with this guy who was a beautiful human being and he tells us how happy he is to see us because he wants to thank us for all we have done for him. You have lost your arms and legs and are thanking us? Are you out of your mind? The soldier said, "No, no, no you don't understand. I am going through training so I will be fitted with artificial legs and will be able to walk around. More than that, I am getting fitted with artificial arms so I can pick my baby girl up. If it wasn't for you guys I wouldn't be able to do that. That is why it is so important that I thank you."
That kind of humility taught me all I needed to know about Veterans. They are not the ones to help themselves. It dawned on me that if you have any ego on the battlefield, people will die. I have learned humility from these soldiers and I just admire them for that so much. I have made that my personal mantra to never let my ego take over and to have humility.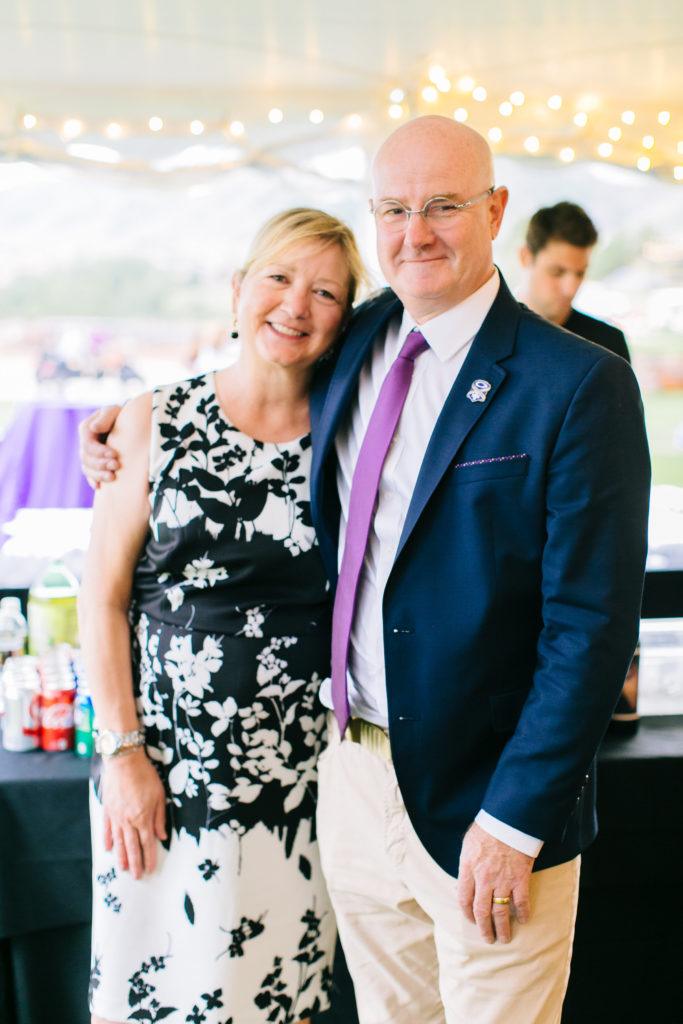 Charity Matters: How has this journey changed you?
Colin Baden: This work is so rewarding and more people should do this. We have had such huge returns emotionally from all of this work. I just wake up every morning and think how am I going to out nice humanity. 
Charity Matters