"happiness is not something ready made. it comes from your own actions."
Dalai Lama
Are you happy? Well if not, you might want to rethink that thought because today is the International Day of Happiness. A holiday we all should be celebrating. If this is the first time you have heard of the holiday, you probably are not alone and not to worry I don't think Hallmark has created cards for it just yet. It seems that in 2012 the United Nations had an assembly on happiness and made happiness a resolution, recognizing happiness as a fundamental goal of the UN. In 2012, the United Nations deemed that March 20th would be the International Day of Happiness and the first year it was celebrated was 2013.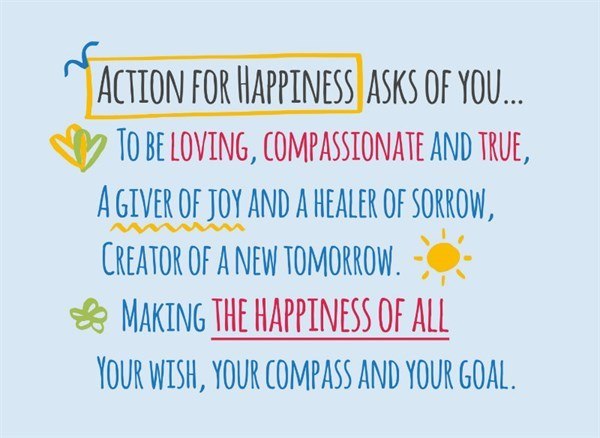 This international day is coordinated by the nonprofit, Action for Happiness, which is a nonprofit movement of people from over a 160 countries and growing. Their goal is to commit to building a happier and more caring society, where people care less about what they can get for themselves and more about the happiness of others. The Dalai Lama is one of the organizations main supporters.
Just in case you need a little help to get in the mood, maybe Pharrell Williams can help you out.
So today, smile, eat healthy, exercise, be grateful, give back, think positively, spend time with friends and family, spend time alone, be mindful, dream, listen to music, say thank you and mean it, compete, be charitable and most of all do what makes you happy.
charity matters.
Sharing is caring, if you are so moved or inspired, we would love you to share this to inspire another.
Copyright © 2018 Charity Matters. This article may not be reproduced without explicit written permission; if you are not reading this in your newsreader, the site you are viewing is illegally infringing our copyright. We would be grateful if you contact us.