Last Friday was the first day of fall, and with the new season comes a host of familiar traditions. Football, of course, being at the top of the list for most. This year there is a new football tradition that is more than worth highlighting and one that began from one Iowa fan's idea to help lift the spirits of all of the young patients at Iowa's Stead Family Children's Hospital.
What makes this children's' hospital so unique is that it is attached to the University of Iowa's football stadium. Hawkeye fan, Krista Young, who works with young children for a living, had an idea to lift the spirits of these patients. She posted a comment on the Hawkeye Heaven Fans Facebook page that said, "I think with the new University of Iowa hospital addition open, Kinnick should hold a wave to the kids minute during every game. Can you imagine how neat it would be to have all those fans, players and coaching staff looking up at you sending a little extra inspiration?"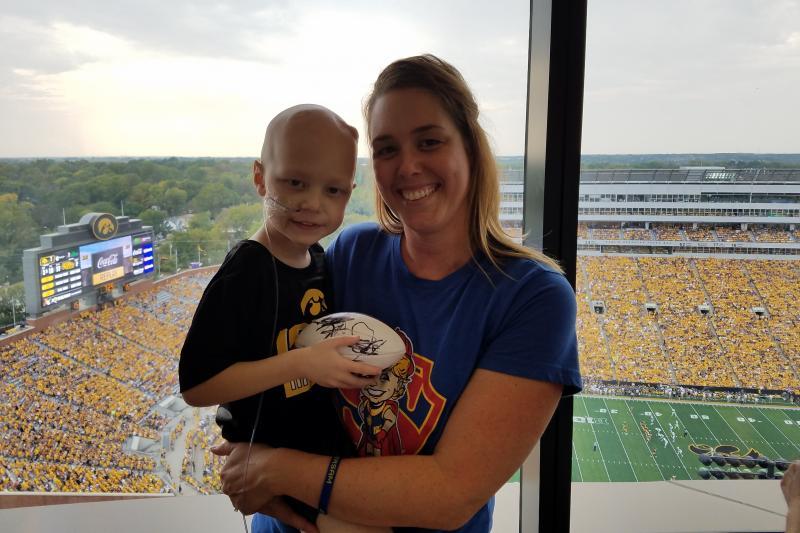 Krista's idea was shared and shared and momentum began to build. Take a peek at what happens when 65,000 people come together to show their love.
We all make a choice each day with what to focus our energy and attention on. Krista Young's loving heart and selfless idea, not only warmed patients and families hearts but reminded each of us what is truly important.
The power of what happens, when we come together and show love for others in solidarity, with something as simple as a wave is truly healing.
Charity Matters.
Sharing is caring, if you feel moved or inspired, please inspire another…
Copyright © 2017 Charity Matters. This article may not be reproduced without explicit written permission; if you are not reading this in your newsreader, the site you are viewing is illegally infringing our copyright. We would be grateful if you contact us.