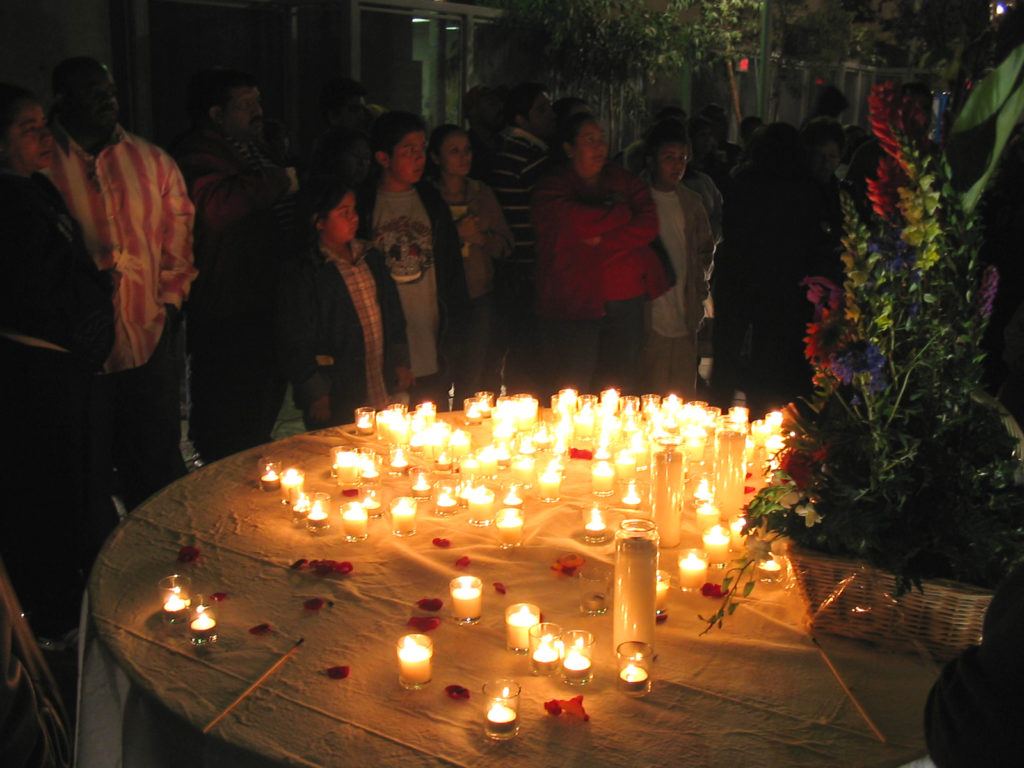 The second Sunday in December is an international day of remembrance for children that have died. Every year, in the middle of this crazy hectic season, I curse trying to get to this candle lighting event, I am running on empty and overload, a million lists rushing through my head…..and then I walk into the auditorium…..where I am greeted by hundreds of faces, many who are wearing their deceased child's image on their t-shirt or clinging to a framed photo, as if it is a life raft…and I pause.
It is then, in this moment, that I know what is truly important. It is here, as I begin to hear one parent share the story of their child's short journey on this earth and the big impact this small life had on so many, that I know what matters. In this room is full of sniffles, tears and broken hearts the traffic is forgotten, the holiday list vanish and all that remains is love and compassion.
The emotion is palpable and the love and connection these people feel for one another, although strangers, is real. For each of them has walked this path, a hellish journey where they never feel whole again because they have lost a child….their child.

Over 40 years ago, in 1969, a chaplain at the Warwickshire Hospital in England brought together two sets of grieving parents, realizing that the understanding and support they could give one another was greater than he could provide. At that kitchen table the Lawley family, Henderson family and chaplain, Simon Stephens created The Society of Compassionate Friends.
Today, The Compassionate Friends has over 700 chapters nationwide to offer friendship, understanding and hope to bereaved parents, siblings, grandparents and family members when a child has died. There are TCF chapters in more than 30 countries around the world, lead by volunteers who are bereaved parents, siblings and grandparents.
This Sunday, December 11th at 7pm, in time zones across the globe, the world's largest mass candle lighting event will create a 24 hour wave of light in remembrance of a child gone too soon. I will be lighting a candle for so many, gone too soon and once again be grounded in what it is that truly matters…..love.
Charity Matters.
Copyright © 2016 Charity Matters. This article may not be reproduced without explicit written permission; if you are not reading this in your newsreader, the site you are viewing is illegally infringing our copyright. We would be grateful if you contact us.