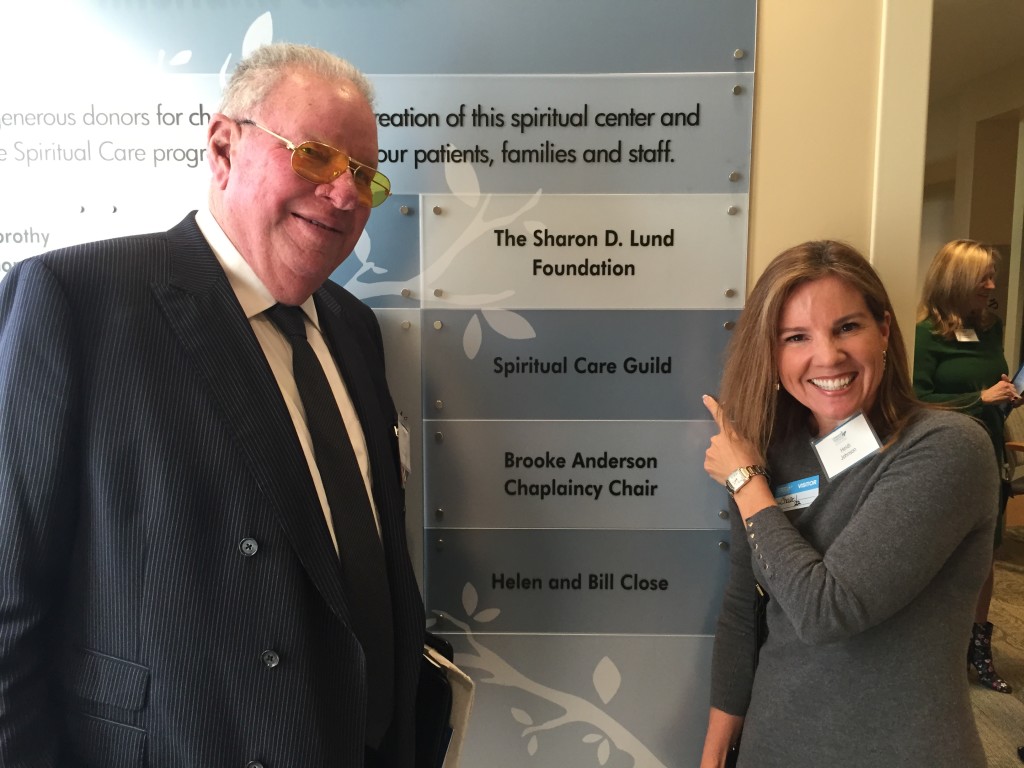 We all dream. Sometimes we don't remember them, sometimes we wake up feeling like we are falling and sometimes we just dream big. But it is those moments when we are awake and realize that our dream is real and really happening…well there just are not words to describe.
That is exactly what happened last friday at Childrens Hospital Los Angeles. The dream became real, not only for me, but for thousands of patients and families that will now have a place to go, to think, to pray, to meditate or just to be. Over twelve years ago we set out to build a non-profit to provide chaplains of ALL faiths 24 hours a day 7 days a week at CHLA, and we did it!
Then once the hospital had chaplains, we realized they didn't have a chapel that could accommodate more than one person at a time. So a journey began to create a beautiful space where people of all faiths or none at all, could come and be. Patients, families, doctors, nurses, a place for all.
Last Friday morning, as I watched civic and religious leaders from all over Los Angeles, open and bless the new InterFaith Center at Childrens Hospital, I knew the dream was real. It took a village and years to make it happen, but it did. Standing there in that moment, my heart filled with pride in being a tiny part of this incredible legacy of compassion.
I was reminded that dreams do come true, especially when you dream big.
Charity Matters.
Copyright © 2016 Charity Matters. This article may not be reproduced without explicit written permission; if you are not reading this in your newsreader, the site you are viewing is illegally infringing our copyright. We would be grateful if you contact us.