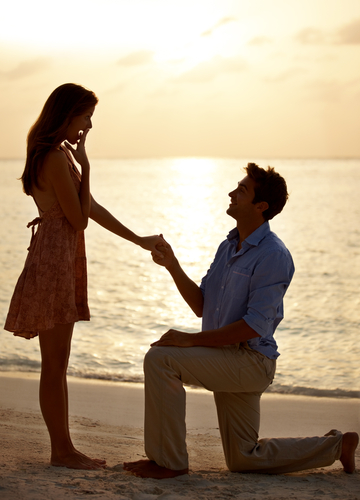 After Valentine's Day last Friday and the long holiday on Monday, I have a sneaky suspicion that maybe a few thousand people got engaged over the long holiday weekend. With all of those newly engaged couples in mind, I heard about the most incredible foundation that "helps couples celebrate generously." The I Do Foundation is the country's first wedding-focused nonprofit, that makes charity a part of weddings. How beautiful is that?
The I Do Foundation was founded on Valentine's Day in 2002, with the goals of changing the culture of the bridal industry and raising funds for a couples charity of choice. The purpose is to encourage couples to select a cause and charity they care about and encourage guests to make a donation as a wedding gift.  In 2009, The I Do Foundation partnered with Just Give, which is a huge online platform for charitable giving.
Here are some beautiful results that the I Do Foundation has accomplished:
In the past 10 years, more than 75,000 couples have sent over $6.5 million to charity through the I Do Foundation and its partners.
Couples have made charitable donations totaling more than $650,000 in lieu of traditional favors.
Over 5,500 charities have received donations from I Do Foundation couples.
So, if you know someone who might have recently gotten engaged and is planning a wedding, share the I Do Foundation with them. I can think of no better way to celebrate love than to share with so many.
Charity Matters.
Copyright © 2014 Charity Matters. This article may not be reproduced without explicit written permission; if you are not reading this in your newsreader, the site you are viewing is illegally infringing our copyright. We would be grateful if you contact us.