It is hard to believe that ten years have passed since I had a crazy idea to start blogging. So much has happened in the past decade, we have had three presidents. Ten years ago were dancing to Gangnam style, doing the Ice Bucket Challenge, and waiting for the world to end from a Mayan calendar.  A decade is a really long time, so thank you for spending it with Charity Matters. We are thrilled to celebrate this milestone and to share it with you!
Today, we are excited to be celebrating our anniversary with the launch of Season Two of the Charity Matters Podcast. We are looking back at some of the incredible people we met along our journey who have taught us so much about life, kindness, compassion, community, connection, and ourselves. So join us as we look back and get excited for what is ahead.

The journey of Charity Matters is much like the journey of the Alchemist, my favorite book. " We have stopped for a moment to encounter each other, to meet, to love, to share. This is a precious moment. It is a little parenthesis in eternity." I set out on this path looking to find a tribe of like-minded people. Never did I expect to meet hundreds of everyday heroes who are changing our world and that so many would join this quest in search of goodness.

The Human Condition
The past decade has brought fascinating people into our path and taught us so much about the human condition. We have learned so much about humanity from these conversations. These explorations in suffering, loss, and brokenness have shown us the resilience of the human spirit. The stories and challenges faced from hunger to health to education and everything in between have opened our eyes.
The Helpers, the heroes
This journey has brought the most inspiring people, the helpers, and the heroes. People that through a series of events have experienced loss and have taken that pain to help others. Each one has had a calling or that light bulb moment when they knew they needed to serve and their lives are forever changed. They start a business, a nonprofit, and dedicate their lives to helping others. These nonprofit founders are the true heroes of our world.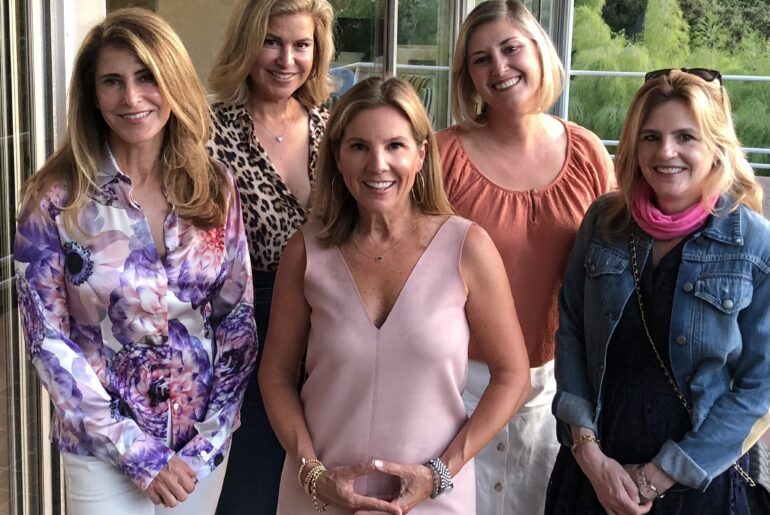 The Friends
People ask me all the time what are my favorite nonprofits. It is liking asking a parent who is their favorite child, there is no favorite because they all amazing. As a storyteller, there are stories and people that have stayed with me. I think of people who lost their children like the Pablove founder, JoAnn Thrakill, and what she has done for pediatric cancer. I think of Dena Betti, who we met last season, who lost her daughter and began #HerSmile. These women are truly remarkable inspirations of hope, courage, and purpose.
So many of the people I have met and interviewed have become dear and treasured friends. Alexandra Dwek, from Friends with Causes, who I interviewed more than six years ago is beautiful inside and out. Elena Davis of I Am Waters Foundation and her unending work for the homeless is my Gemini twin. Jennifer Hillman from LuxAnthrophy, who resells high-end fashion for nonprofits. Ann Louden brought pink and breast cancer awareness to sports across the country with her nonprofit Frogs for the Cure. All of these women are smart, strong, loving and on a mission to make this world better. I know that my life is better because of each of them.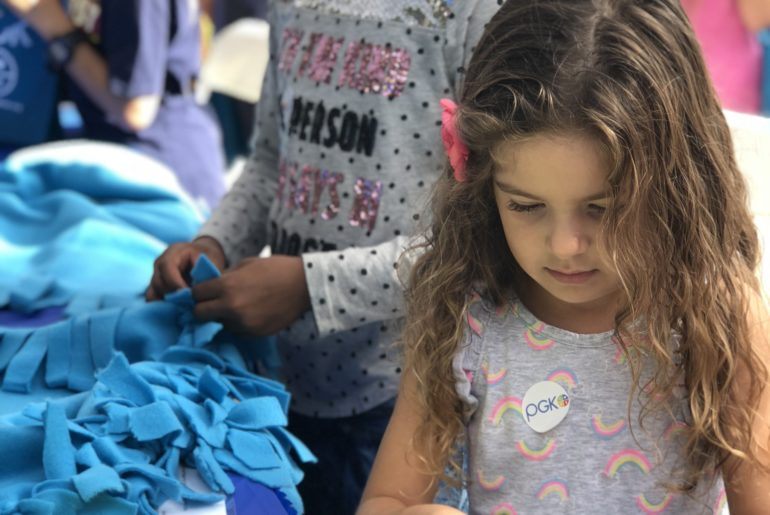 The big and the Small
Nonprofits come in all sizes. They are no different than a business. We have interviewed small nonprofits that are similar to your tiny local hardware store and large nonprofit CEOs more similar to the Home Depots. Why we have loved our conversations with BCRF President, Myra Biblowit and Project Hope's CEO Rabin Tornay. Charity Matters has really become champions for the little guys, those without a voice and a huge heart.
I think of one of my very first interviews with the founders of Saving Tiny Hearts Foundation, Brian and Francie Paul. An unbelievable couple took their infant's son's heart condition and turned it into a powerhouse foundation in search of a cure. Francie's heart is as big as they come. Then there was Alisa Savoretti, the founder of My Hope Chest. Alisa was a Vegas showgirl who was diagnosed with breast cancer and didn't have insurance for reconstructive surgery. She sold her home and worked in a grocery store to fund her nonprofit to help other women like her. Alisa's grit, passion, and tenacity is a gift I will always treasure.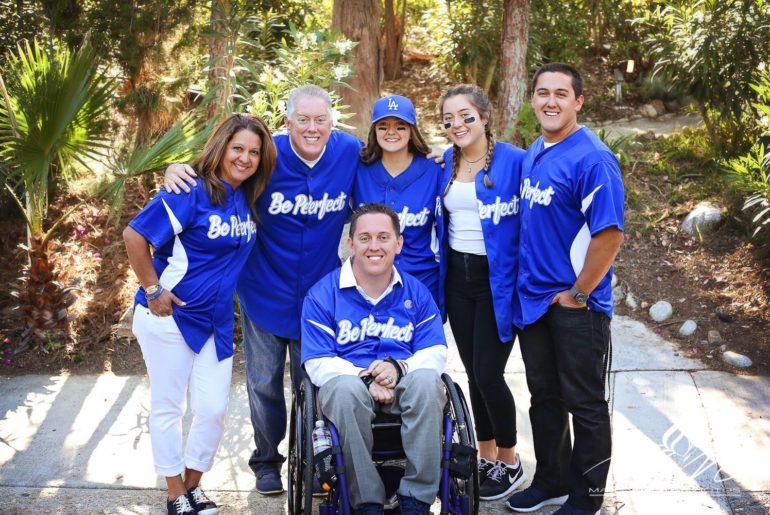 The lessons we learned
The lessons we have learned from each one of these interviews is a book onto itself. We have learned the resilience of the human spirit from people like Alisa. Hal Hargrave, the founder of The Be Perfect Foundation took a tragic accident that left him paralyzed and parlayed that into an organization that is a beacon of hope for others facing the same challenges. Interview after interview reminds us of the strength we have to overcome when faced with adversity. More than that, these people take that pain and use it for the betterment of others.
We have learned our need for community and each other. Each nonprofit founder builds a community of connection and reminds us that we are all here to serve one another, not ourselves. These communities reinforce daily the belief that people are innately good. Charity isn't about taking or handouts, it's about love. Loving one another in whatever way you do that. Some show their love through time and volunteering, others through donations, either way, it is sharing that energy with another human.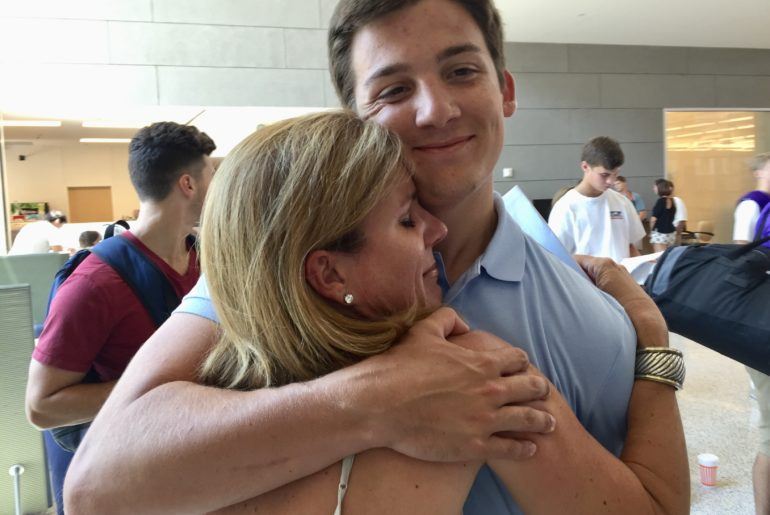 Gratitude
The most important lesson learned is that of gratitude. I want to thank all of our subscribers of the blog and podcast for joining us on this ten-year journey. You have become friends, taught me so much, and created a community where we believe in goodness. Ultimately, Charity Matters has been a weekly reminder of what love is as we continue to help the helpers. Please know how incredibly grateful I am to each of you for being here each week for the past decade. The past ten years have been amazing because of Charity Matters and you. Thank you.
CHARITY MATTERS.
New episodes are released every Week!  If you enjoyed today's episode, please:
Post a screenshot & key takeaway on your IG story and tag me @heidimcniffjohnson and @Charitymatters so I can repost you.

Leave a positive review on Apple Podcasts
Subscribe to new episodes each week!
Connect with us:
YOUR REFERRAL IS THE GREATEST COMPLIMENT,  IF YOU ARE SO MOVED OR INSPIRED, WE WOULD LOVE YOU TO SHARE AND INSPIRE ANOTHER.
Copyright © 2021 Charity Matters. This article may not be reproduced without explicit written permission; if you are not reading this in your newsreader, the site you are viewing is illegally infringing our copyright. We would be grateful if you contact us.