Kurt Kandler's story is one of resilience, passion, and dedication to improving the lives of those less fortunate. His organization, 410 Bridge, has faced numerous challenges in its mission to provide aid and support to communities in Africa. But despite these obstacles, Kurt's unwavering commitment to the cause has led to tangible changes and a glimmer of hope in the lives of those who have been forgotten by society.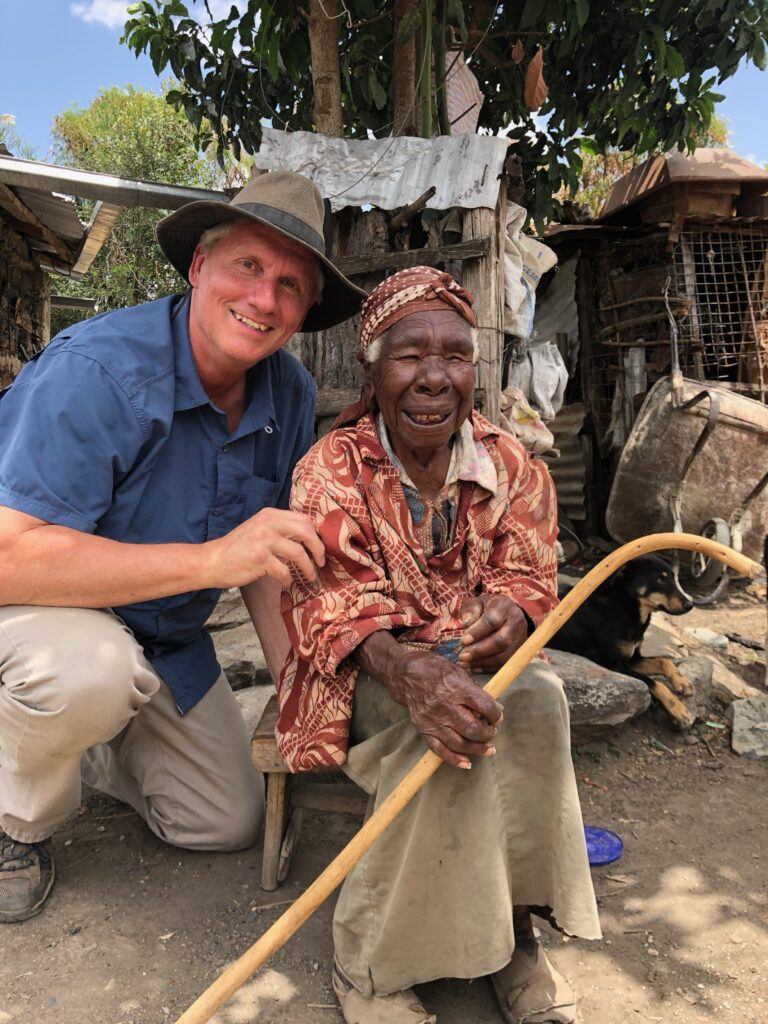 410 Bridge began as a humble effort by Kurt to make a difference. After a trip to Africa, Kurt was struck by the poverty  he saw in the communities he visited. He knew he had to do something to help. And so, 410 Bridge was born, with the mission to provide aid, education, and healthcare to those in need.
Join us today to meet Kurt Kandler, the founder of 410 Bridge. I'm so excited to share our incredible conversation about taking on one of life's greatest challenges, global poverty. I think you will be inspired, educated and fascinated about one man's unexpected journey.

Here are a few highlights from our conversation:
Charity Matters: Tell us a little about what 410 Bridge Does does?
Kurt Kandler: We exist because we believe we have to redefine this war on poverty. We have to redefine not only the war on poverty, but what it really means to win it what it means for the people living in extreme poverty. And we have to redefine, you know how we fight this battle together. That's our that's kind of our why statement.
What we do is holistic community development in rural communities in the developing world. We're in four countries. Today we're in Kenya and Uganda, Haiti and Guatemala. Essentially, what we do is we adopt and walk alongside an entire community and entire rural community of anywhere from 1000 to 10,000 people.  We walk with them over a number of years, helping them with all areas of need, and ultimately getting them to a place where they can graduate from a relationship or partnership with 410 bridge. And they can continue their journey of development long after we leave. So we are a holistic, all areas of need community development organization.
Charity Matters: What was the moment you knew you needed to act and start 410 Bridge?
Kurt Kandler:  I've always been pretty entrepreneurial in my career. And then right after 911, the business that I had at the time failed.  That was a very difficult time for our family.  It was our dark times and what happened in those times that changed everything.
Our kids were going to a small private school here in Atlanta. They were presented with this opportunity in Uganda. The kids in the school were sending shoeboxes full of toys and school supplies.  A family went over there to take these school boxes to Uganda.  They came back and I was looking at pictures of their trip.
I came across a photo of a school building that was made out of mud, sticks, cow dung and dirt floors. Kids sat on rocks and there was no teachers. And I just was fascinated by this idea that they had to repack the walls of this school building every time it rained.  It just captured me and  captured my heart. I decided what I'm going to do is I'm going to go over there and I'm going to go build them a brick building.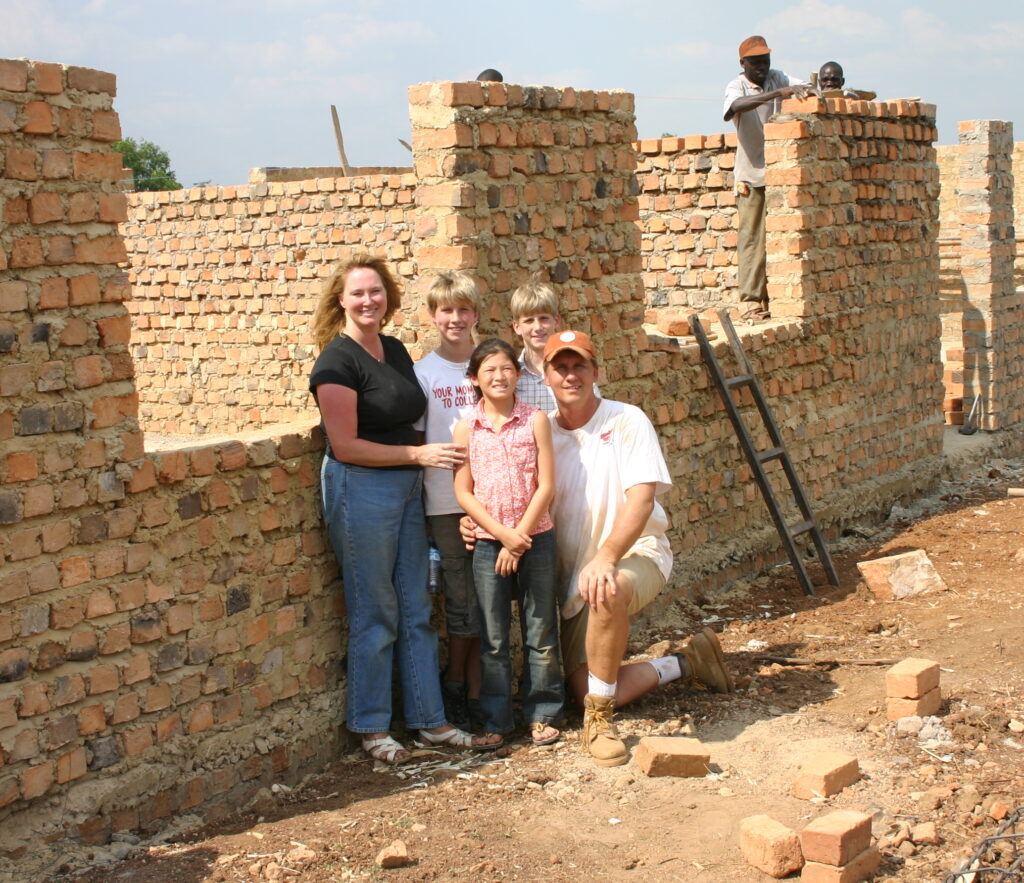 We went over there to build this brick building school block. And we did that.  I thought, what we were coming over here to make a generational impact. We had raising money for a school building, for a water project, textbooks and all of that. In my view, it wasn't solving a problem. 
I just was captured by the real problems that contributed to extreme poverty. It's my first exposure to extreme poverty. And I had more questions certainly than answers. But I came back and had became a bit of a student and read a lot about it. And I found very early on that there was a lot written about the problem and why it existed.
 I really felt compelled and I had an idea of how to go execute on that. Which is really crazy, because it is a big, complicated problem, a huge problem. And I felt like what if we could focus on a place? Rally go deep into that place for an extended period of time? Could we move the needle in that place and really begin to solve this poverty problem for that place?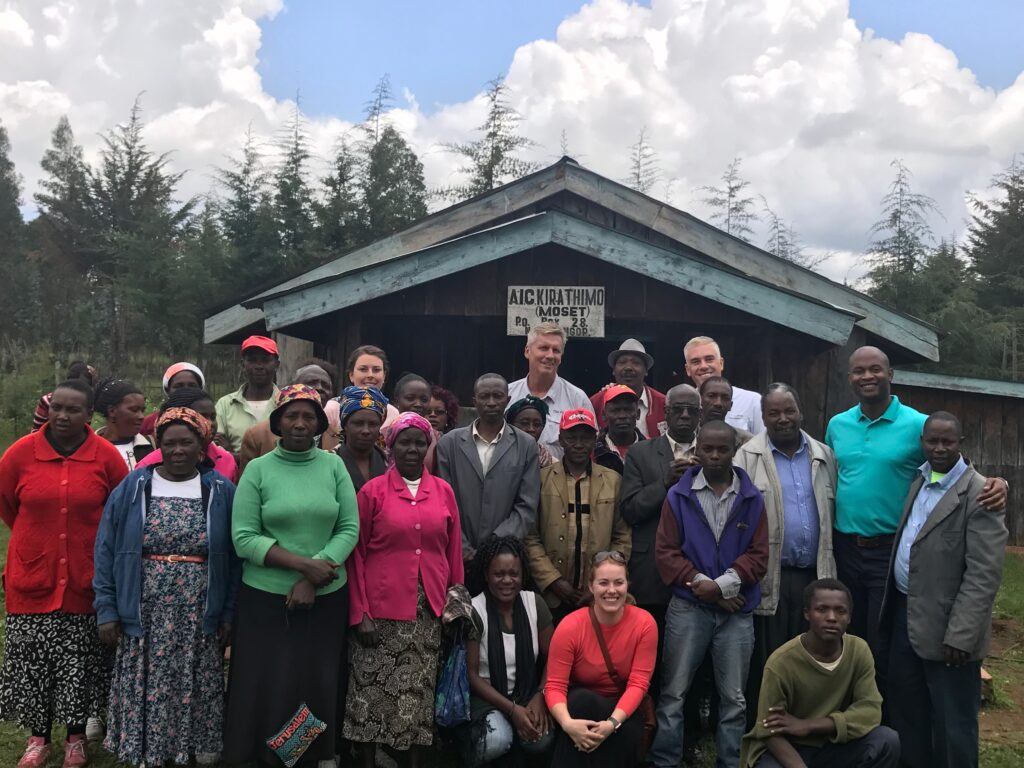 Charity Matters: What are your biggest challenges?
Kurt Kandler: We started in in Kenya. So we were very focused on three communities at the very beginning. Two of those communities ultimately graduated, one of them did not.  I understood that we were going to rise and fall on solid leadership. And so we needed we needed leadership inside our communities, of Kenyans in the community, leading the community toward this self development objective that we were undertaking.
And because we were holistic, it's all areas of need its water, education, health and economic empowerment. There are spiritual aspects to what we do, that are super fundamentally important. And so we had to undertake all of that. My philosophy has always been in times of difficulty, confusion, chaos, disagreement, just do the next right thing.  It means you know what the next right thing is, it could be a big thing. It could be a small thing more often than not, it's a really small thing, but take that next step. Because it's small, incremental steps toward a goal that get you there. It's not one giant step all the time. And so that's what we did.
We were trying to solve one little problem after another and started with leadership and then staff over there. I'm a firm believer in 100% indigenous staff. We want Kenyans helping Kenyans, Guatemalans, helping Guatemalans.  So that's how it began. And I think though you asked about the challenges I think the biggest challenge that I learned very early on was that we couldn't be successful. And we still can't be successful in the communities where we work without support from the west. But we also can't be successful in that work until we change the paradigm of how the West engages the poor. Because we more often do more harm than good. Engaging the global poor, we have been a little ethnocentric about the problem.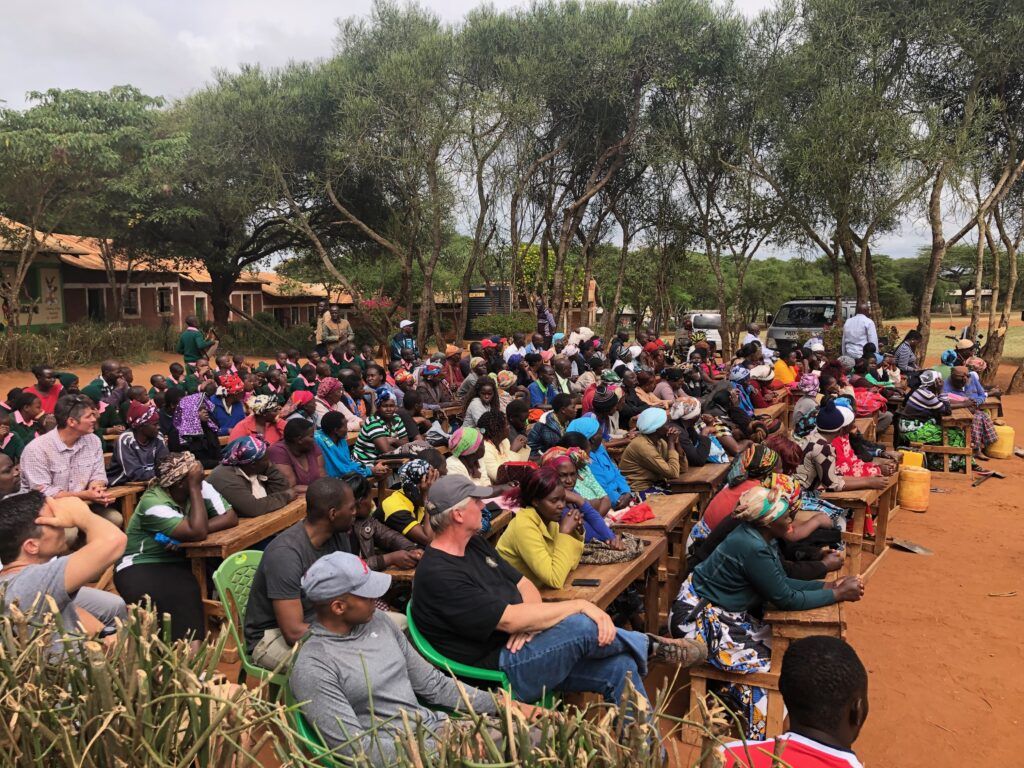 Charity Matters: What fuels you to keep doing this work?
Kurt Kandler:  I think that there's some things that make what we do a little bit easier, in that we don't carry the burden of our communities. The communities where we work in are struggling in extreme poverty. This is this is less than $2 per day per household kind of level. So it's really heartbreaking. But there is a there's a difference between relief, rehabilitation and development.
 How do you define partnership and development? We define it as that which people do for themselves. So we're a development organization. We're not a relief organization. So we are very clear when we come into the community and talk to leaders and we are here to do with you. And so your job is to mobilize and unify your community around this development effort that we're going to walk with you.
So that eliminates a tremendous amount of this emotional burden that we feel that we have to go solve problems for people that that, because they can't solve it themselves. We don't believe that the poor are a set of problems to be solved, we believe the poor are the solution to their poverty problem. And we've seen that manifests itself successfully so many times. It's amazing.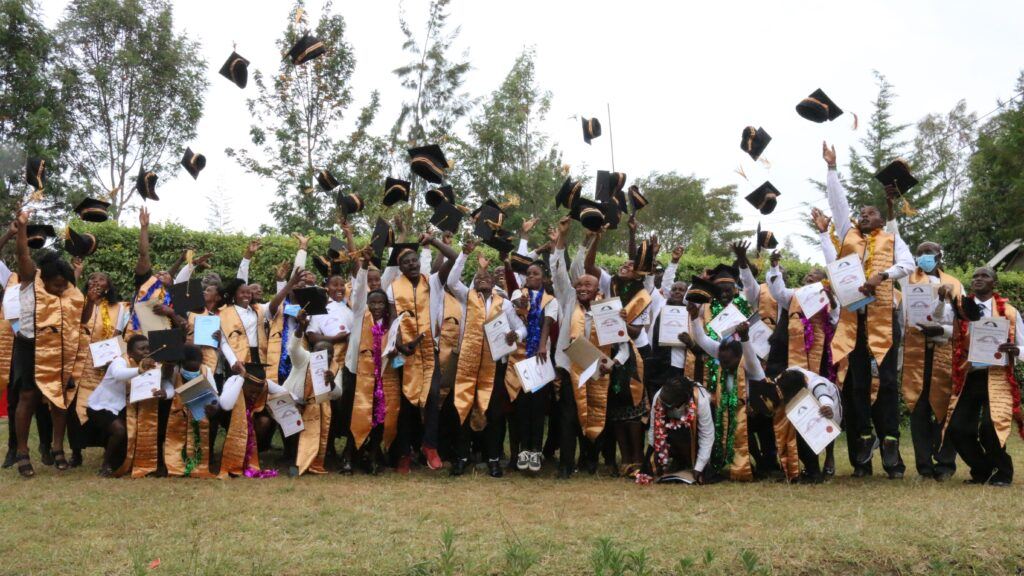 Charity Matters: Tell us what success you have had and what your impact has been? 
Kurt Kandler: When we think about impact, our ultimate goal with a community is to work ourselves out of a job as quickly as we can. This is a very long term walk that we walk with the community. I was in a community last week,  that will graduate will be our 13th graduating community. We've been walking with them for 12 to 13 years. So it's a long time. But we're moving them we're trying to move communities toward graduation.
Well, what does it mean to graduate? In order to graduate, we have to reach certain outcomes. With the leaders in the community, we outline outcomes that they want to see happen. And before we begin, we decide that we finished with water when we finished with education. When we finished with economic empowerment, what are the outcomes we're looking for? What I want to know is is this program that we're running in this community going to achieve the outcome that we set that the leaders of the community set forth?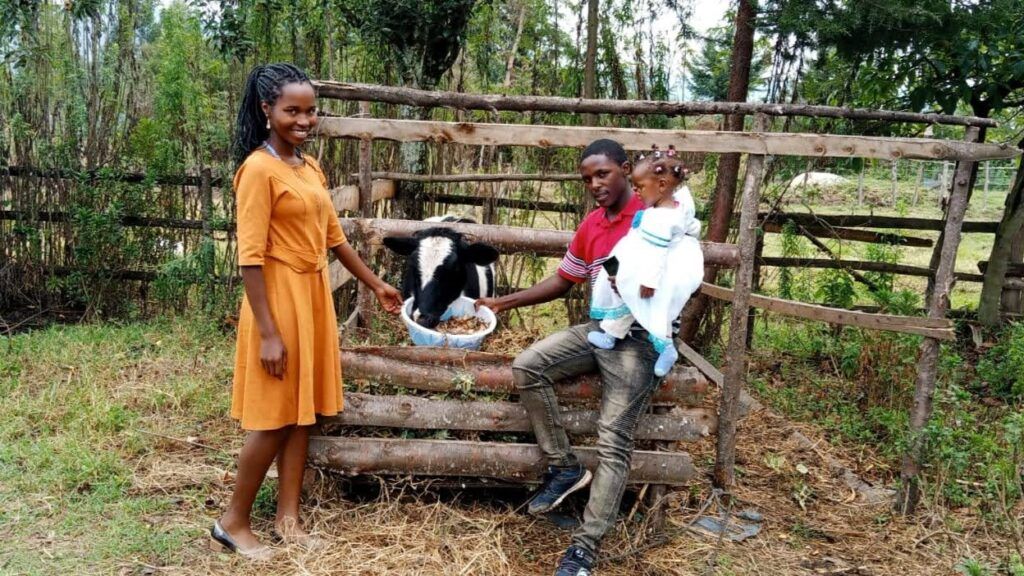 So if you think about household income, an outcome for us is we want to move people from whatever they're making today, call it sub $2 a day to $12 per day. So they have choices that they can make about their their quality of life. We set up outcomes. And as we start achieving those outcomes, and we get to maybe 80% of the outcomes achieved, we'll start teeing up and introducing the idea of graduation to the leaders. Probably within a year or two, they will end up graduating have a huge celebration in the community.
A huge celebration at the end of this year with that community and partners and donors will come and the whole community will come out. And we'll celebrate not what we did. But we're gonna celebrate what the community has done on their own because we don't measure our success by what we do. We measure our success by what the community does on its own. And when they do that, it is amazing to see people have this aha moment that say we will never go back to being poor again.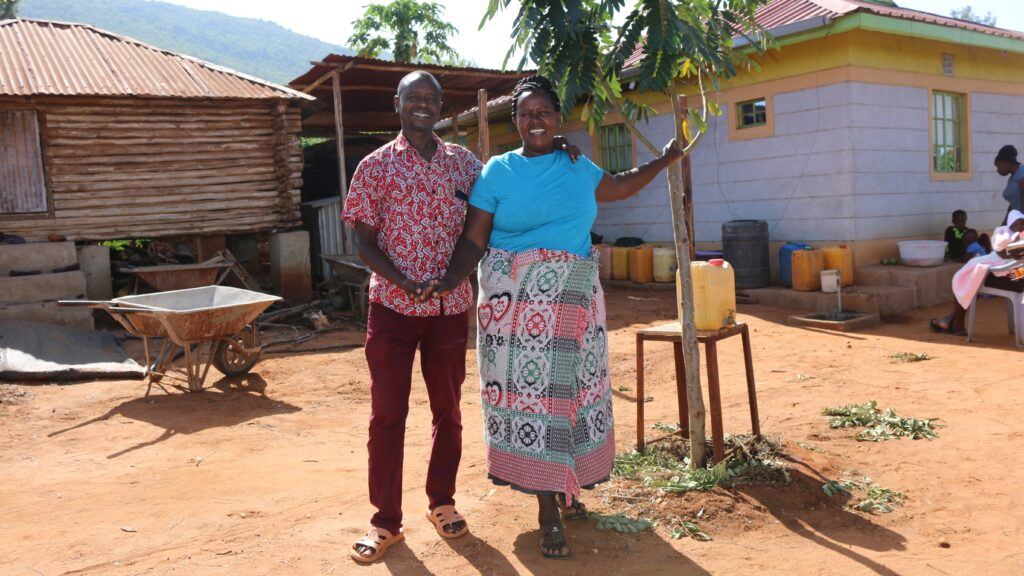 Charity Matters: If you could dream any dream for your organization, what would that be?
Kurt Kandler: I don't think that our dream is to continue to add communities until all of a sudden, we're in thousands of communities around the world. What I my dream really is for other organizations, working with the poor, to think a lot more critically, about what they're doing and how they're helping. And if 410 Bridge can be an example of a model that works. It's not the only model. But it's a distinctive model. So my dream is to scale it through other organizations, looking to adopt a better methodology of engaging the poor.
Charity Matters: What life lessons have you learned from this experience?
Kurt Kandler:  Well, if we're going to solve this poverty problem, we better define it well.. So with poverty, we don't define poverty as a material problem. We define it as an issue of worldview. How people think, and this word worldview gets often misunderstood. So we are always trying to help people think differently about their quality of life, their perspective.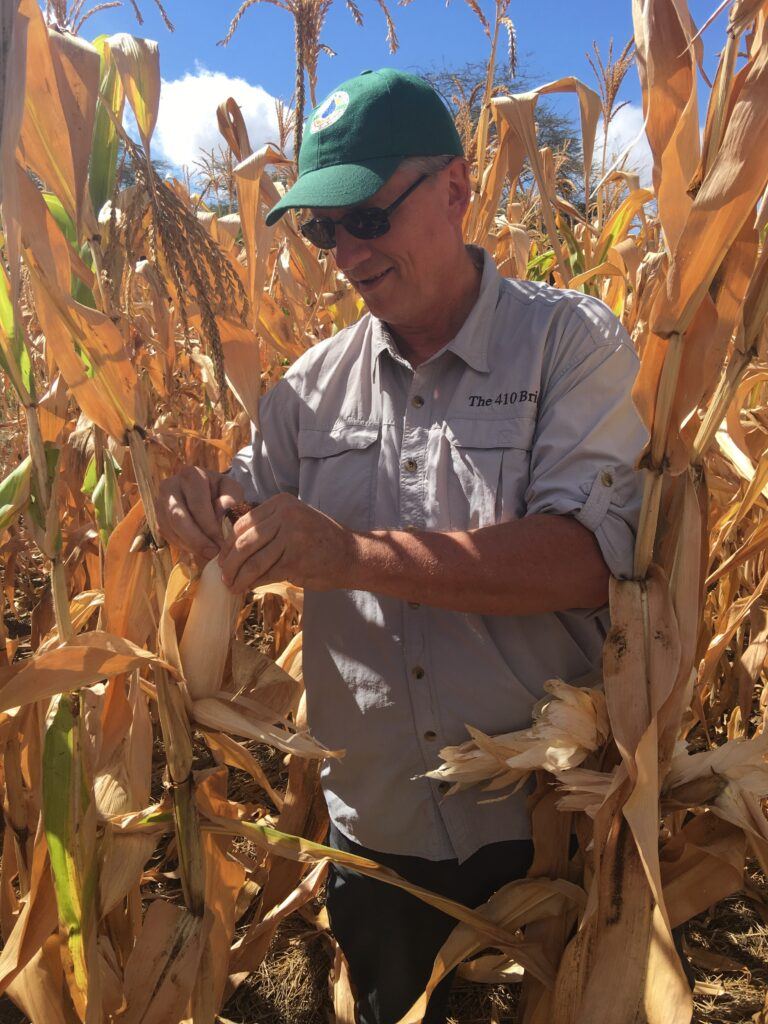 And when you can help people shift their worldview they'll do more to solve their poverty problem and continue their journey of development without you than they will with you. I'm all about this idea of worldview driving choices that we make.  And so, that's a that's a big, big life lesson for me.
Charity Matters: How has this journey changed you?
Kurt Kandler:  I've become way more humble. And I think there's nothing that will humble you more than working in extreme poverty environments. I mean, it's a humbling experience. My wife  told me the other day, she said, "You know, you are you are way more purpose driven in your leadership than emotionally driven." I think that all sounds pretty good.
CHARITY MATTERS.
YOUR REFERRAL IS THE GREATEST COMPLIMENT,  IF YOU ARE SO MOVED OR INSPIRED, WE WOULD LOVE YOU TO SHARE AND INSPIRE ANOTHER. 
If you enjoyed today's episode, please connect with us:
On IG @Charitymatters 
Post a screenshot & key takeaway on your IG story and tag me @heidijohnsonoffical and @Charitymatters so we can repost you.
Leave a positive review on Apple Podcasts
Subscribe to new episodes each week!
Copyright © 2023 Charity Matters. This article may not be reproduced without explicit written permission; if you are not reading this in your newsreader, the site you are viewing is illegally infringing our copyright. We would be grateful if you contact us.