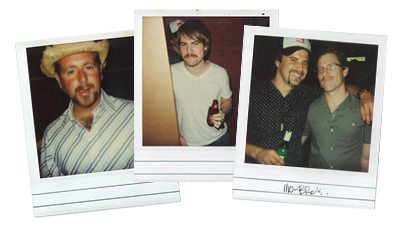 Today is November 1st and the beginning of Movember. No, this isn't a typo but rather a movement. You may recall that last November there seemed to be an unusual amount of facial hair and beards. Those beards and unshaven faces were not by accident, but rather a statement for men's health.
A statement that all began in 2003, when two mates in a bar ( Travis Garone and Luke Slattery) were having a simple conversation about whatever happened to the moustache or the Mo, as they called it, and a joke about bringing it back. These buddies from Melbourne, Australia decided to talk their friends into growing a Mo for a purpose.  They were inspired by a friend's mom who was raising funds for breast cancer and decided to direct their efforts towards men's health and prostate cancer. They sent an email titled Are you man enough to be my man?  The result was 30 guys willing to take up the challenge and pay ten dollars each, towards their cause and the beginning of Movember.
Their goal started small but never wavered. These four friends wanted to recruit men who would support Movember, who by the way are called MoBros. The Mo Bros, would begin by registering at Movember.Com and start Movember 1st clean-shaven, then grow and groom their Mo, for the rest of the month, raising money along the way. In addition, these men become walking, talking billboards for their cause. Not to exclude the girls, they also started Mo Sistas, who champion their Mo by registering and supporting the Mo Bros in their life.
What started as a fun bar conversation in 2003 and 30 MoBros in Melbourne, Australia has morphed into 3 million participants globally, who have raised more than $446 million to date. Movember, is more than a month but rather through the power of the moustache, it has truly become a global movement that is changing the face of men's health.
Charity Matters.
Copyright © 2013 Charity Matters. This article may not be reproduced without explicit written permission; if you are not reading this in your newsreader, the site you are viewing is illegally infringing our copyright. We would be grateful if you contact us.