The world is a small and amazing place. More than that, the world is full of good people. One degree of seperation connected me to one of those exceptionally good people, Emily Rogath Steckler. Emily had a career in public relations when her best friend's son, Leo, was diagnosed with a rare disease changing the course of so many lives.
Join us for a beautiful conversation about love, friendship, hope, and the incredible journey to find a cure to INAD for five-year-old Léo. Learn about the work that Emily and her best friend Deborah are doing to help millions with their amazing organization Bisous for Léo.

Here are a few highlights from our conversation:
Charity Matters: Tell us a little about what Bisous for Léo does?
Emily Rogath Steckler:  Bisous for Léo is an ancillary arm of the Inad Cure Foundation. This is the only United States-based foundation set up to try to treat and cure a rare disease called infantile neuroaxonal dystrophy or INAD. In layman's terms, it's a cross between Parkinson's, Alzheimer's, and Lewy body dementia. The children who have Inad share a gene mutation with some forms of Parkinson's and have the same parthenogenesis as those adults who have Alzheimer's. It's an ultra-rare disease where there are probably between 150 to 200 children worldwide who are currently affected. But because of the genetic links, the hope is that by treating the children who were affected, we could in turn help treatment and cure options for those who have Alzheimer's, Parkinson's, and Lewy body dementia.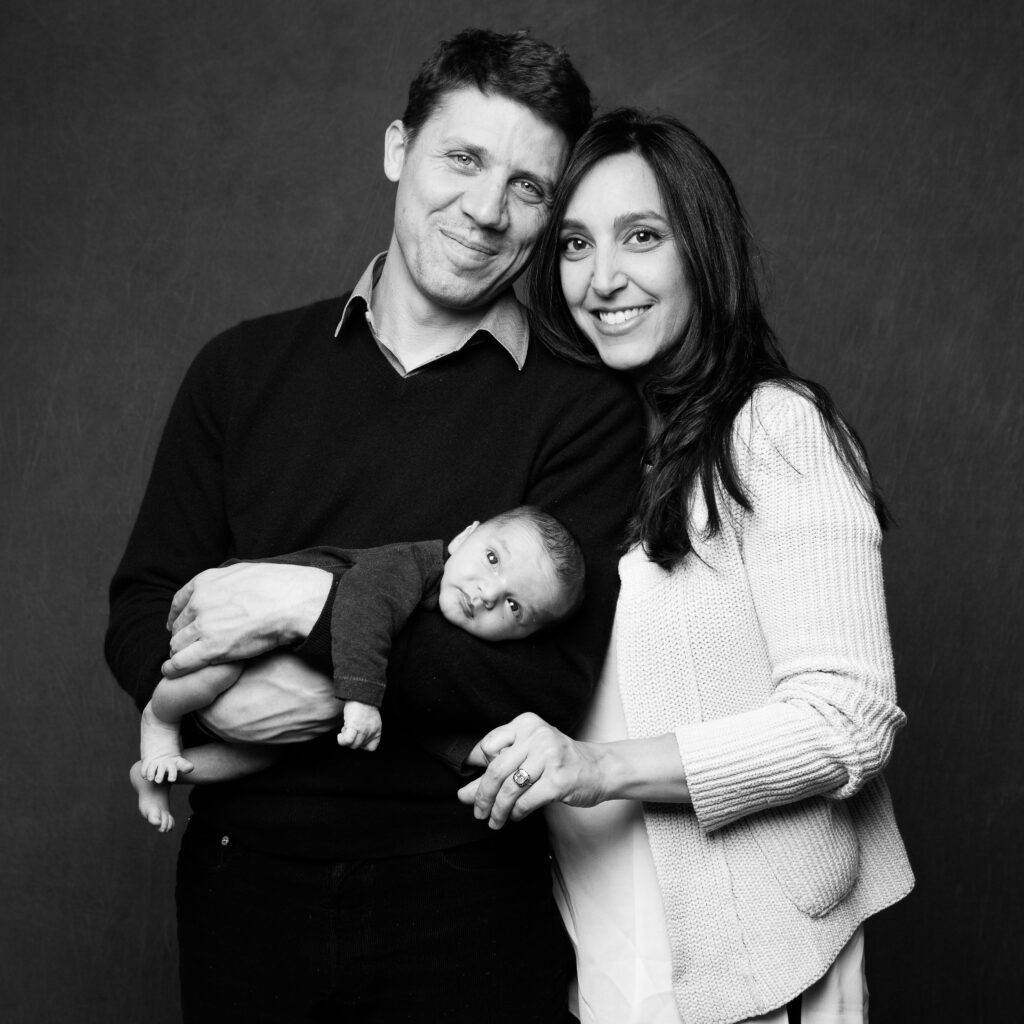 Charity Matters: What was the moment you knew you needed to act and start Bisous for Leo?
Emily Rogath Steckler:  Leo is the son of my best friend Deborah.  Deborah and I went to high school and college together.  We've just gone through life together.  Deborah ended up winning this unbelievable internship for an interior designer in Paris. That led to her finding love at this firm and marrying this unbelievable French man named Anton. And together they had Leo.
 Leo developed normally for about two years. After that, he started showing extreme signs of regression. All the skills he had learned from walking to talking, to feeding himself, and cruising, literally, everything began to deteriorate. So eventually, they turned to a geneticist, who was able to diagnose him with this ultra-rare disease called Inad. When he was diagnosed, we started doing the research to figure out what it actually meant, because admittedly no one had ever heard of this disease.
There are 50 million adults worldwide who are affected by Parkinson's and Alzheimer's, Lewy body dementia, and neurodegenerative diseases.  As soon as that genetic link was made, we realized we had to take action. Actually, in 2007, my grandmother had passed away of Lewy Body dementia. It was horrible watching her deteriorate.  To think that children would suffer the way that I saw her suffering,  it's inconceivable. As soon as you understand that these children are genetically linked to 50 million adults who are actively suffering currently from these neurodegenerative diseases. Why isn't everyone not rallying around the children? So we founded Bisous for Leo three years ago.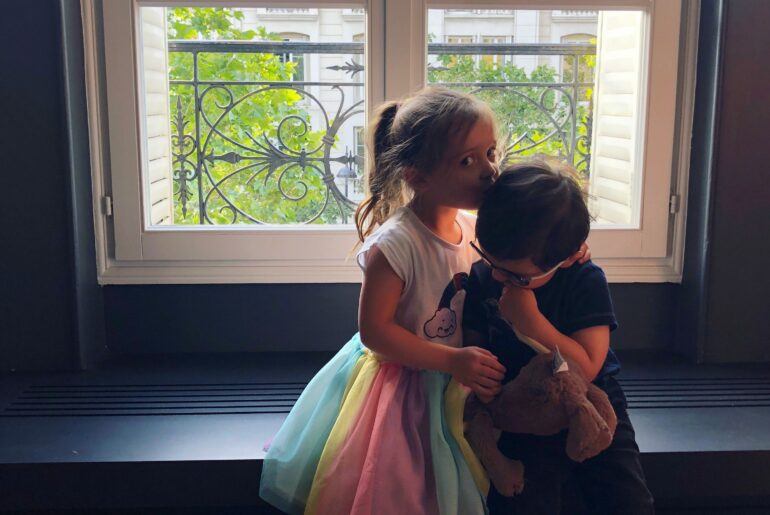 Charity Matters: how Did you get The Name for your organization?
Emily Rogath Steckler: We had a trip scheduled to visit Deborah the day after Leo was diagnosed. We went to their apartment and almost instinctively,  I think my daughter Chloe picked up that something was off.  So we walked into the apartment and she went right over and gave Leo a kiss. I snapped a picture.  I just sat there looking at them thinking, if only we could kiss this thing and make it better. At the moment that the photo was taken, I didn't even know what the thing was, but I knew somehow kisses would need to be involved in helping the cause. Bisous is the French word for kisses.
Charity Matters: What are your biggest challenges?
Emily Rogath Steckler: Getting people to listen long enough to understand that by treating the rare disease, we can potentially help so many millions of people worldwide. I think people's attention spans are pretty short these days. When you think back to when aids came onto the scene, there was an education factor. You never really think of a pro when talking about a deadly disease. But the pro in that instance is that so many people were affected by AIDS, that they had to pay attention.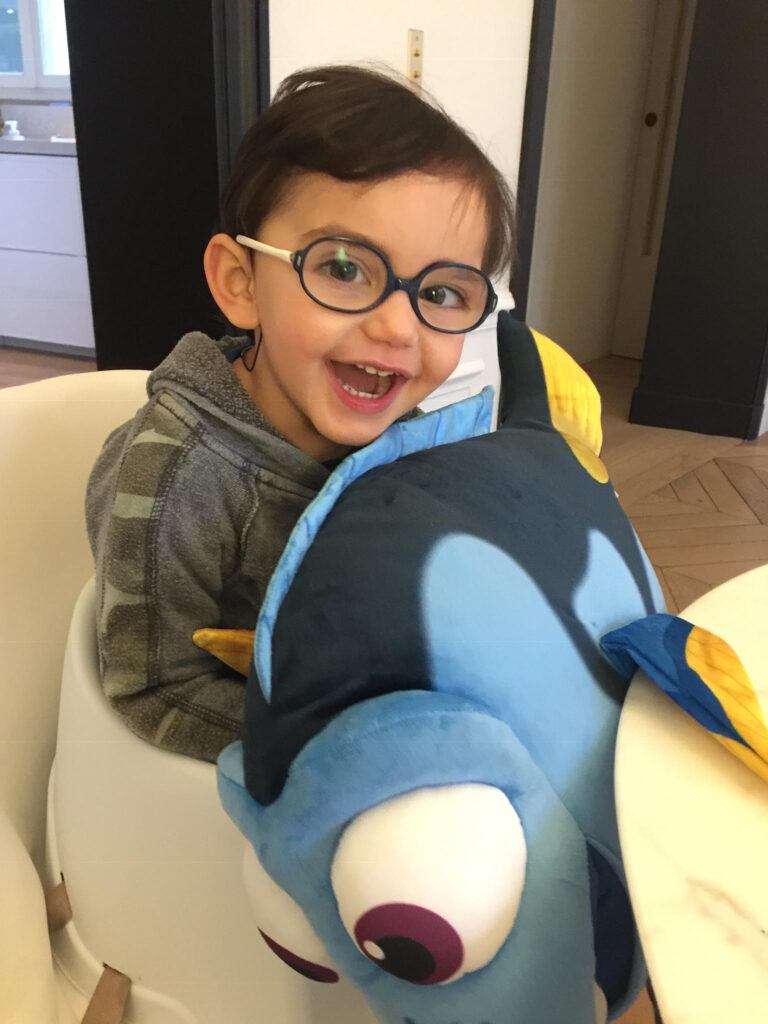 In this instance, there are only a couple hundred children who are affected. Once you are able to understand that the children are the purest form of this mutation. The adults who have early-onset have experienced more life, they have more environmental factors, they have sun exposure, they've consumed alcohol, they have caffeine, and you know, these children are pure. So getting people to understand that and me relaying it in as few words as possible, is really a clutch thing.
Charity Matters: What fuels you to keep doing this work?
Emily Rogath Steckler: We haven't achieved our goals yet. So until there is a treatment or cure, I have no intention of stopping. These children are the missing puzzle piece of this larger neurodegenerative equation, and it is scientifically proven.
Charity Matters: When do you know you have made a difference?
Emily Rogath Steckler: There's so many, and I consider every victory, big or small to be a victory. I mean, this podcast is an example, you're using your platform to help me get the word out, which is really half of the challenge. It's education, and it's funding.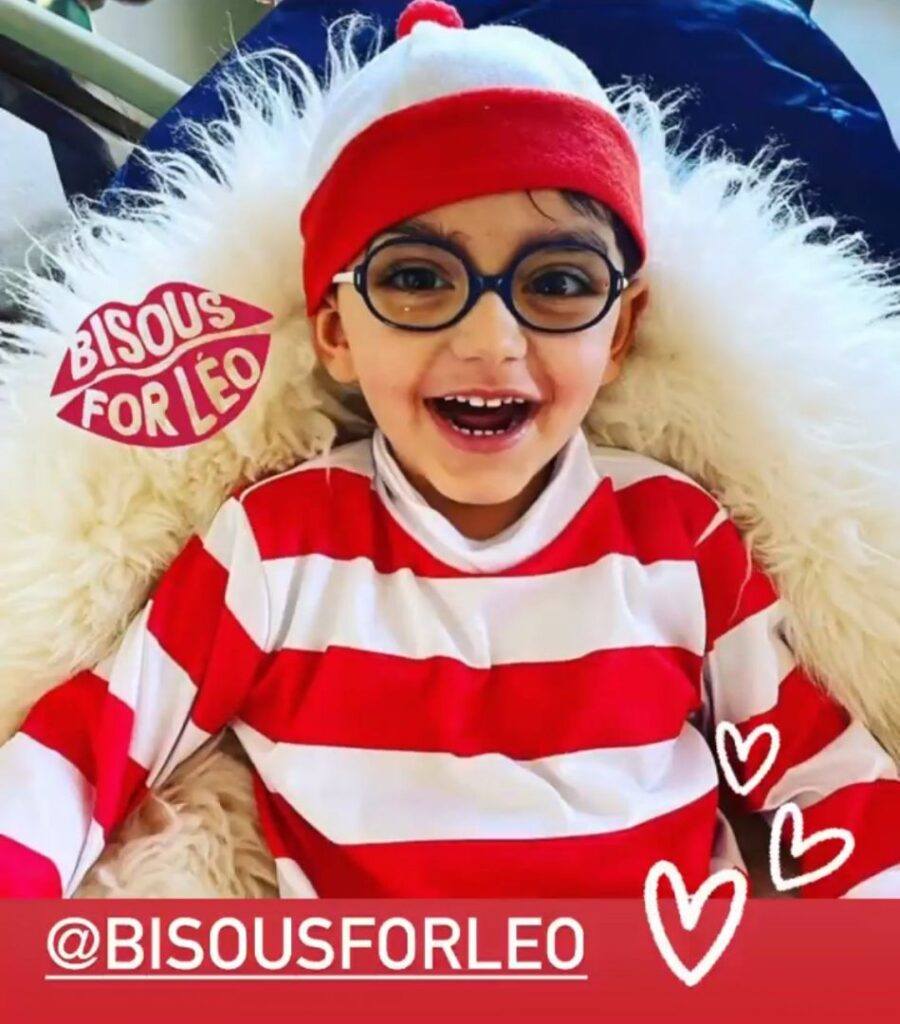 Charity Matters: Tell us about your success and your impact? 
Emily Rogath Steckler:  I'd say the biggest impact has been the awareness raised and generated through our Kisses for Leo campaign  Prior to the launch of it, there were very limited resources. We've had so many wonderful celebrities who have lent their voice and their kisses to the cause. Everyone from  Lady Gaga to Eva Longoria and Laura Dern. They've all taken a minute to post their kisses on social media, send their kisses in, and it every kiss posted furthers this awareness factor. They obviously have much larger platforms than we do. The fact that there is such grace that they would take a minute to lend their voice and say this cause is valid. And with this kiss, I support this work and educate you. I mean, that's a huge impact.
Charity Matters: If you could dream any dream for your organization, what would that be?
Emily Rogath Steckler: Obviously to eradicate the disease entirely.  I would love for a larger organization to want to work with us to help further the science.  Again, there is such a proven link between Parkinson's and Alzheimer's and Lewy body dementia. If any of the larger foundations that are working on those causes said,"Yes, we agree that these children are important to the work that we are currently doing."  It would be such an immense help because as you said, the funding is a huge issue.  Every dollar raised we put back towards medical advancements. If a larger organization or foundation said we understand why these children are so vital and we would love for them to be a part of our work. I mean, my heart would just explode. It would be so good.

Charity Matters: What life lessons have you learned from this experience?
Emily Rogath Steckler: .  I've learned so much but really not to take health for granted. I'd say that's the biggest thing, I am guilty of probably having taken it for granted in the past. Now every day that I wake up and I'm healthy and my family is healthy and my children are healthy. It's no longer just a small thing that I take in stride. I'm very grateful for that.
Charity Matters: How has this journey changed you?
Emily Rogath Steckler:  I have more perspective. I feel how short and tragic and beautiful life can be. This is obviously a horrific thing for any family to face but I have found such beauty in humanity. I've been so comforted that I have received calls from friends from high school who I haven't spoken to in 20 years.  So I have had my faith in humanity restored.
CHARITY MATTERS.
New episodes are released every Wednesday!  If you enjoyed today's episode, please connect with us:
On IG @Charitymatters 
Post a screenshot & key takeaway on your IG story and tag me @heidijohnsonoffical and @Charitymatters so we can repost you.
Leave a positive review on Apple Podcasts
Subscribe to new episodes each week!
YOUR REFERRAL IS THE GREATEST COMPLIMENT,  IF YOU ARE SO MOVED OR INSPIRED, WE WOULD LOVE YOU TO SHARE AND INSPIRE ANOTHER.
Copyright © 2021 Charity Matters. This article may not be reproduced without explicit written permission; if you are not reading this in your newsreader, the site you are viewing is illegally infringing our copyright. We would be grateful if you contact us.