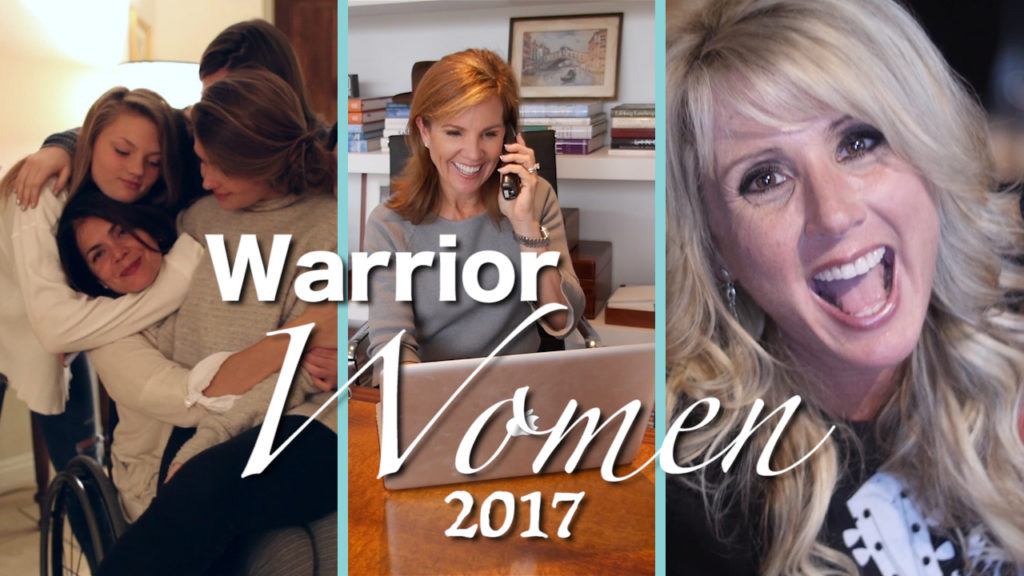 I hope everyone had a wonderful Christmas holiday and time with friends and family. As I begin to look back at this past year, I am truly inspired by the incredible people I have met and the amazing journey that Charity Matters continues to be. The surprises constantly take my breath away. Yesterday, I received one that has truly left me in awe.
I have been called many things in my life but being named a Woman Warrior of 2017, by HoopLaHa is truly an unexpected  honor. HoopLaHa highlights Good News Only, and we are kindred spirits of sorts in telling stories of people making our world better. So, to be mentioned in the same breath as Annette Ross, author of  Where Fairy Tales Go and Karen Shayne of the nonprofit,  Women Survivors Alliance is beyond humbling.
As we begin looking back at 2017, I can say that I am proud of the work we are doing at Charity Matters. Grateful to each of you for following, subscribing, sharing and knowing that our world needs heroes and people to show us the way. These non-profit founders are my heroes and it is such a privilege to be considered amongst them as Woman Warrior of 2017.
Charity Matters.
Sharing is caring, if you are so moved or inspired, we would love you to share this to inspire another.