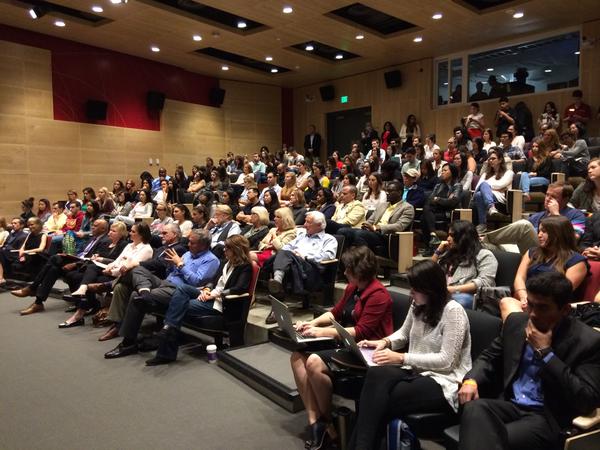 Have you ever had a full circle moment? A moment when you can't believe that your life started at one point and somehow came all the way back around? Last week, I had that moment. I was invited back to speak at my alma mater, USC's Annenberg School of Communication, as a guest lecturer.
As I stood in front of the class full of freshman Communication majors, I really couldn't believe that I was no longer the student. How was I standing here? When what seemed like moments before, I had been working full-time to put myself thru USC. Trying to hold down a job, my full class schedule, a social life and find direction in my life.
Now, here I was sharing my journey of life, loss, growth and philanthropy with the class. It was surreal. I spoke about failing, struggling, not knowing what to do, which way to go and trying on so many things until I found the right fit. My message was the biggest roadblocks, were my greatest gifts.
The students asked me about so many great things, but one question that I loved was, "How did you find your voice?" They were referring to Charity Matters and I almost laughed at loud when the professor rephrased the question as, "your journalistic voice". It took everything I had not to look over my shoulder to see if a journalist had entered the room.
After a pause, the answer to the question was, listening to myself. Giving myself time to reflect on what was true, honest, what fit and felt right. As I sat in that class room and looked at those fresh faces, I realized that it was that gift of listening and knowing what felt right that brought me to this moment. Full circle.
Charity Matters.
Copyright © 2016 Charity Matters. This article may not be reproduced without explicit written permission; if you are not reading this in your newsreader, the site you are viewing is illegally infringing our copyright. We would be grateful if you contact us.