"Love begins by taking care of the closest ones – the ones at home."
Mother Teresa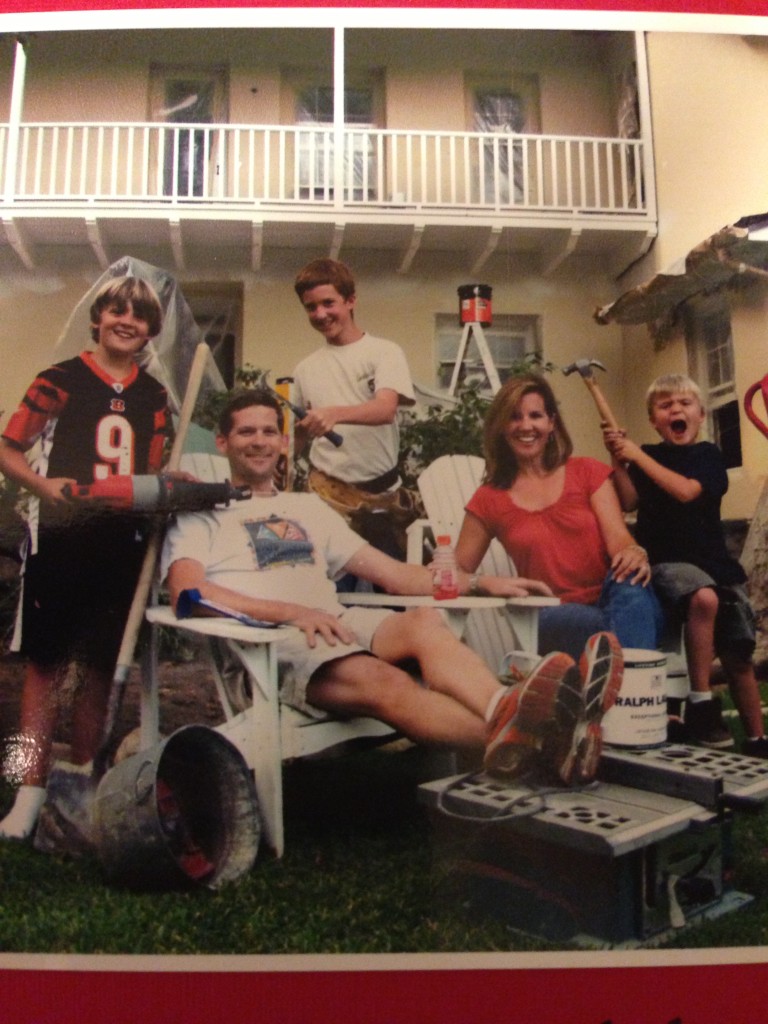 In keeping with this weeks theme that "Charity starts at home," I thought I would share a photo of our family a few years back, when we first moved into our house. This was the last time that we did serious home improvement. I hope this weekend finds you enjoying summer, wherever you maybe, I'll be staying close to home.
Happy Friday Everyone!
Charity Matters.
Copyright © 2013 Charity Matters. This article may not be reproduced without explicit written permission; if you are not reading this in your newsreader, the site you are viewing is illegally infringing our copyright. We would be grateful if you contact us.