Last week my girlfriend, Alexandra, reached out and invited me to an event at UCLA for mental health. You may remember Alexandra from her organization, Friends With Causes. Alexandra couldn't attend but asked if I wanted her seats. I hesitated for a brief moment, however, when she mentioned Oprah.  Well, I was all in.
The invitation was for the WOW Summit and this conference more than lived up to it's name. WOW stands for Wisdom of Wellness Mental Health Summit. The WOW Summit was created to nurture the body, mind and spirit while supporting mental health research, education and patient programs at UCLA. This year's lineup certainly did all of the above.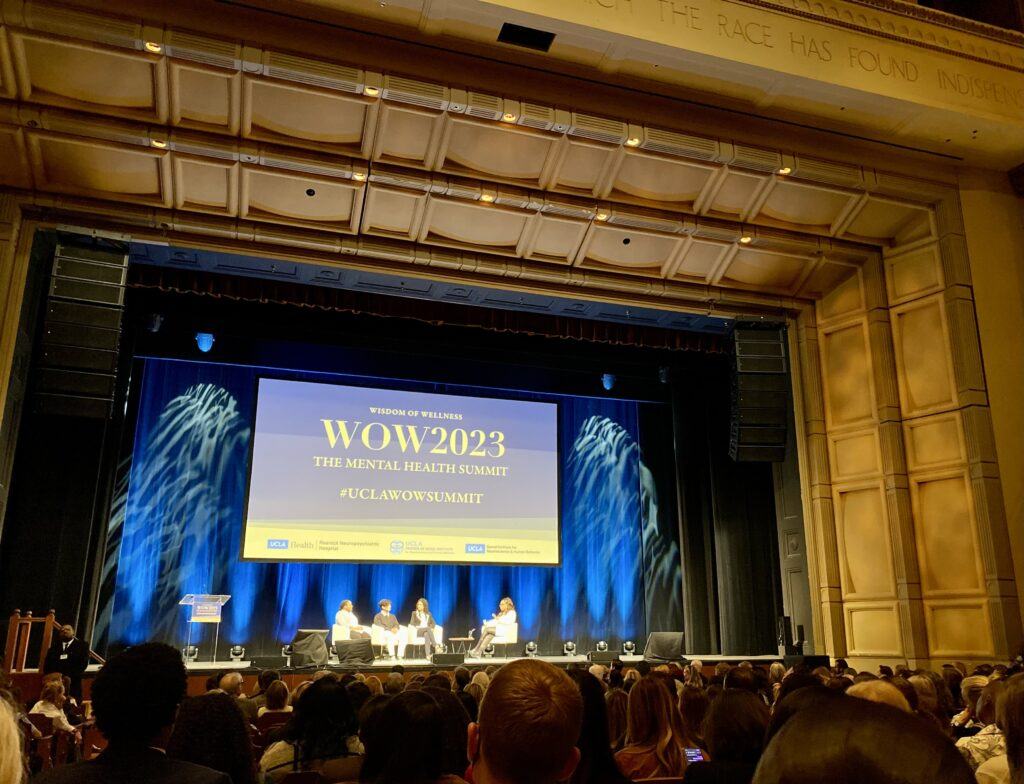 The morning began with Oprah Winfrey interviewing two college students about their own personal journeys with mental health. One young speaker spoke of her suicidal thoughts and how she has persevered. Today she helps other students at UCLA with a mental health organization she has created on campus. I had a minute to tell her on the break just how powerful she was and I am sure this young woman is going to go on to do great things.
Next up was author and Harvard Professor, Dr. Arthur Brooks, who has become an expert on the science of happiness. One of the most interesting facts he has learned is that there is one overall absolute key to happiness. What do you think it is? I was not surprised to discover that the answer is faith. People who have a belief in something bigger than themselves are significantly happier than those without. His mission is to create an army of happiness warriors. My guess is when his next book comes out with Oprah, he will!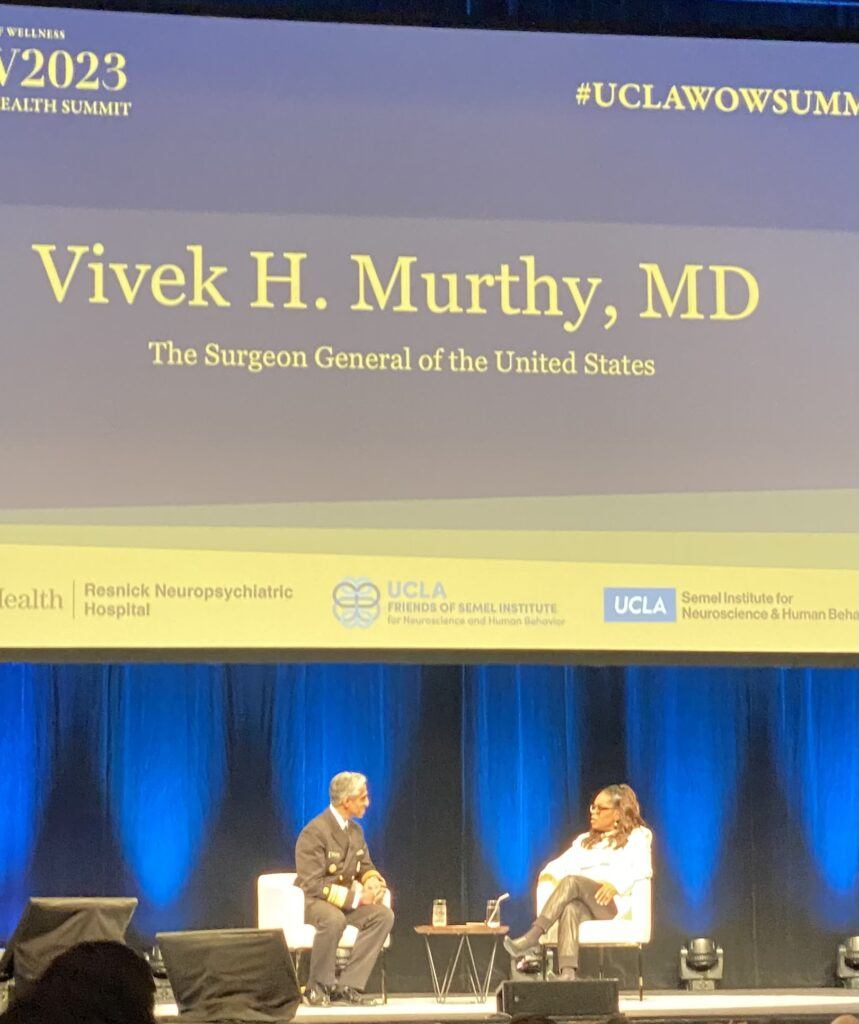 For me, the highlight of the day was listening to the Surgeon General of the United States, Dr. Vivek Murthy. Many of you may have read his most recent statement about loneliness. He elaborated on the topic by saying that," The single most powerful antidote to loneliness is service." It was music to my ears. More than that, he spoke about having a moral awakening in the United States. Coming back to our core set of values to guide our moral compass.
We have lost our way and I believe he is right. He said," Our mental health and these values also effect the health and well being of our country. The sooner we return to kindness, generosity, service and love we will redefine our strength as a nation." I couldn't agree more.
CHARITY MATTERS.
YOUR REFERRAL IS THE GREATEST COMPLIMENT,  IF YOU ARE SO MOVED OR INSPIRED, WE WOULD LOVE YOU TO SHARE AND INSPIRE ANOTHER. IF YOU ENJOYED TODAY'S EPISODE, PLEASE CONNECT WITH US:
On IG @Charitymatters 
Post a screenshot & key takeaway on your IG story and tag me @heidijohnsonoffical and @Charitymatters so we can repost you.
Leave a positive review on

Apple Podcasts

Subscribe to new episodes each week!
Copyright © 2023 Charity Matters. This article may not be reproduced without explicit written permission; if you are not reading this in your newsreader, the site you are viewing is illegally infringing our copyright. We would be grateful if you contact us.