"In every community, there is work to be done. In every heart, there is the power to do it."
Marianne Williamson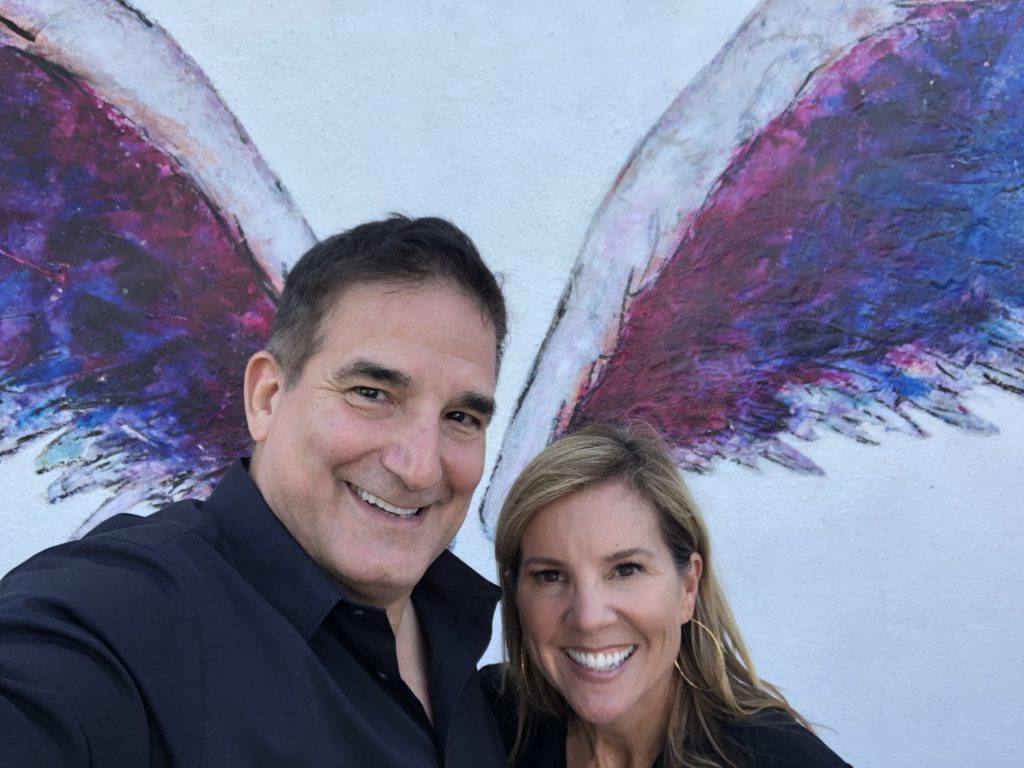 As we enter the month of November, it is time to think about food, hunger, and Thanksgiving, sort of the ying and yang that is life. It is a bit bizarre, that as we begin to think about the feast we are about to have, we somehow become acutely aware of those who struggle to have food or make a meal. A few weeks ago, a friend of mine connected me to an amazing organization called Project Angel Food. As someone who has a strong affinity for angels and who believes in signs, I knew I was being sent there for a reason.  I wanted to know more about the cause before taking my field trip to meet Project Angels Food's Executive Director, Richard Ayoub.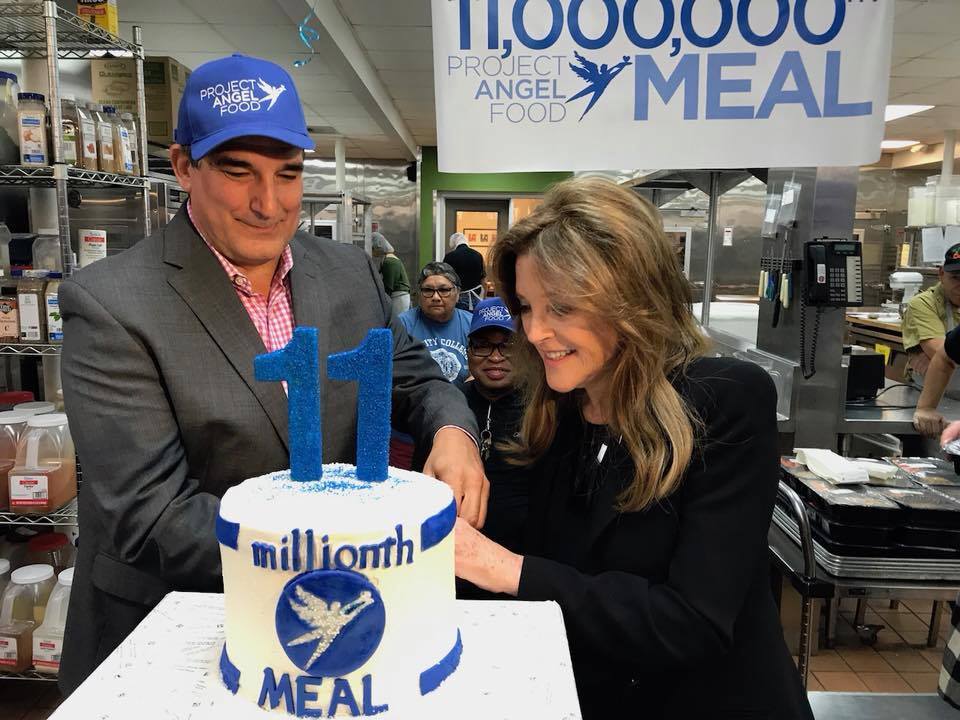 The organization began in 1989 by the famous author and spiritual trail blazer, Marianne Williamson, as an outreach program of the LA Center for Living. The Center for Living was created to help people with life threatening illnesses and provide services and lunch for those who were too ill to leave their homes.  In response to the growing HIV/AIDS epidemic at the time, Project Angel Food moved into the kitchen of the Cresent Heights United Methodist Church.
I went down to see what this organization that really rose up to meet the HIV/AIDS crisis was doing today and have an enlightened tour and visit with their fantastic Executive Director, Richard Ayoub.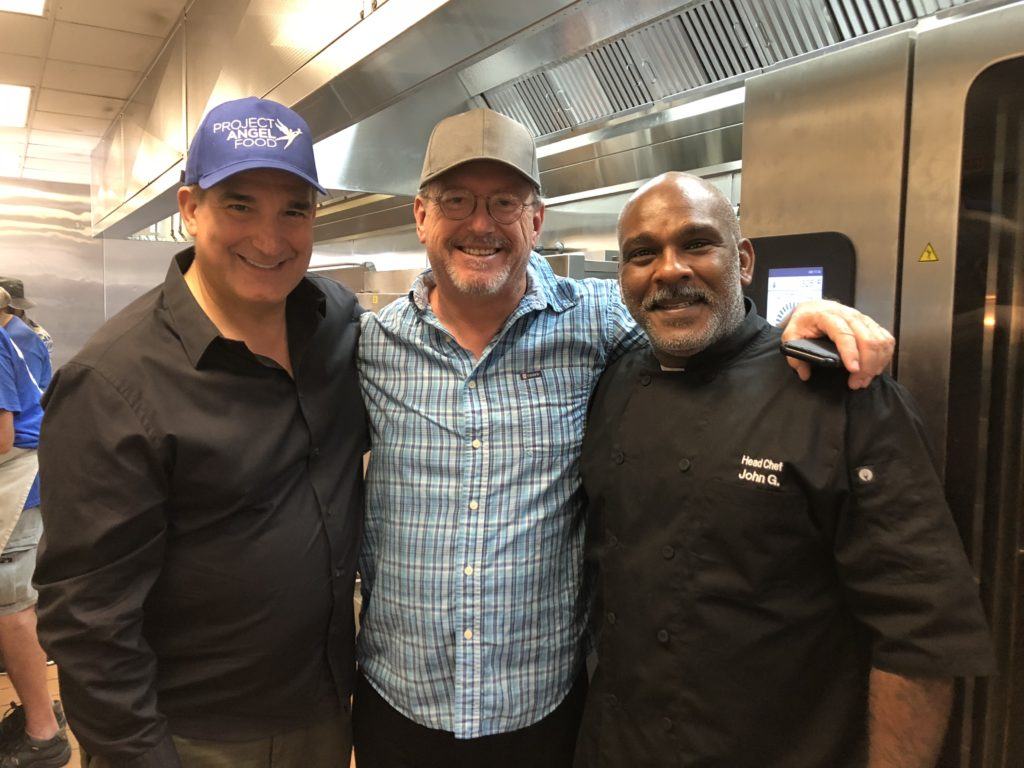 Charity Matters: Tell us a little about what Project Angel Food does?
Richard Ayoub: Project Angel Food cooks and delivers over 12,000 nutritious meals each week, free of charge, to the homes of men, women and children affected by life-threatening illnesses. Our vital food and nutrition services, include medically tailored meals, help the underserved people throughout Los Angeles County who are too sick to shop or cook for themselves. We are referred by over 150 agencies and while we were created in response to the HIV/AIDS epidemic, we expanded our mission in 2004 to help our neighbors who are struggling with any life threatening illness burdened by hunger and malnutrition.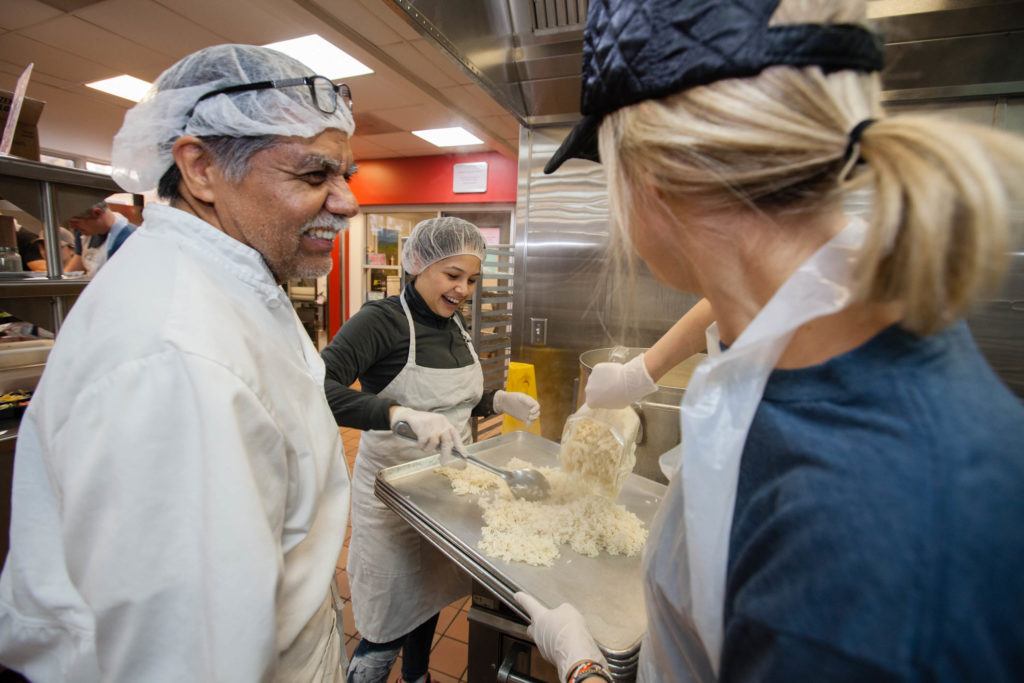 Charity Matters: When do you know you have made a difference?
Richard Ayoud: I like to go out and deliver meals to our clients and hear from them. Many of them are very sick and are not super sociable but many of them are craving someone just to talk too. We were visiting with an HIV patient in his fifties and he looked at me and said, "Can I give you a hug?" This man was SO grateful for our work, for his meal, and he held me in the longest biggest hug to let me know just how much our work meant to him. The one universal thing we see with all of our clients is gratitude.
Charity Matters: What fuels you to keep doing this work?
Richard Ayoub: I know I was meant to be here and it was a calling. I was in broadcast journalism , I was a newscaster and yet I always wanted to make a difference more than anything. I believe that I was put here to serve these people. They fuel me to keep going.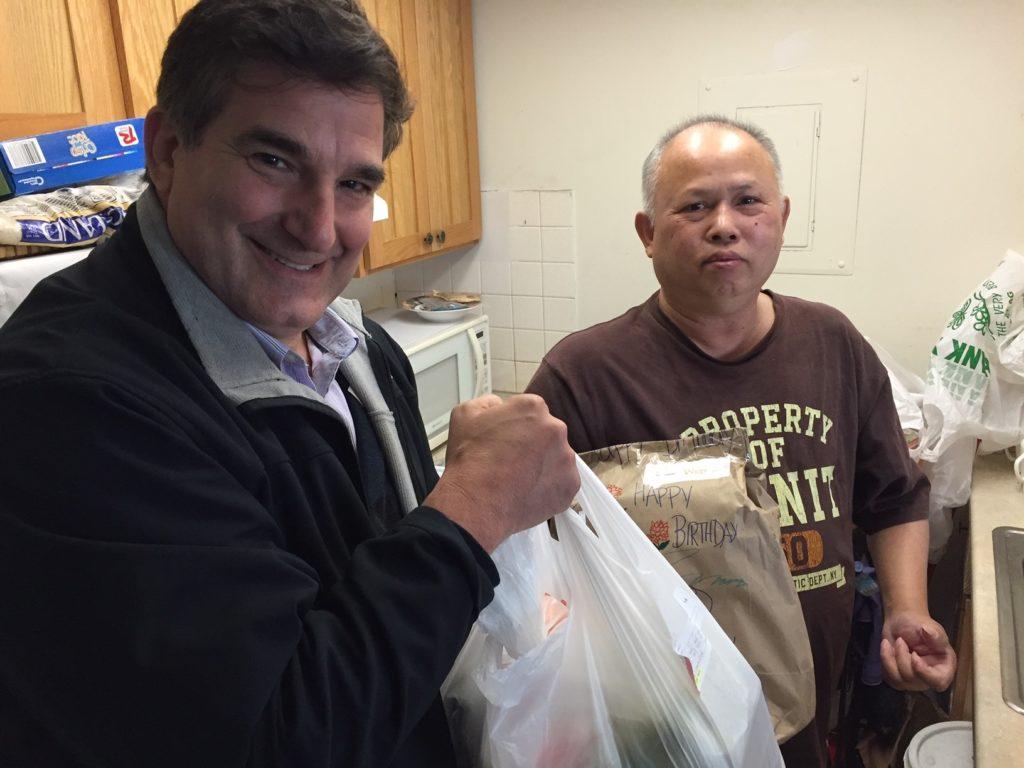 Charity Matters: Tell us what success you have had at Project Angel Food?
Richard Ayoub: Project Angel Food sometimes feels like LA's best kept secret and people do not know how deep our commitment is to make made from scratch, healthy nutritious meals. Our favorite phone calls are when our clients call and say they are healthy and no longer need the meals, please give the food to someone else.
We have just entered into a pilot program with the state of California that is proving food is medicine, proving that we can keep people healthier and the results are amazing. We drive all 4,000 miles of LA County everyday. We believe in all forms of equity and we go the distance for our clients. In the last two and half years we have increased the people we feed by 30%. Our goal is always to feed more people. It costs us $2,000 to feed one person for a year. This year alone we will serve over 500,000 meals with over 4,700 volunteers.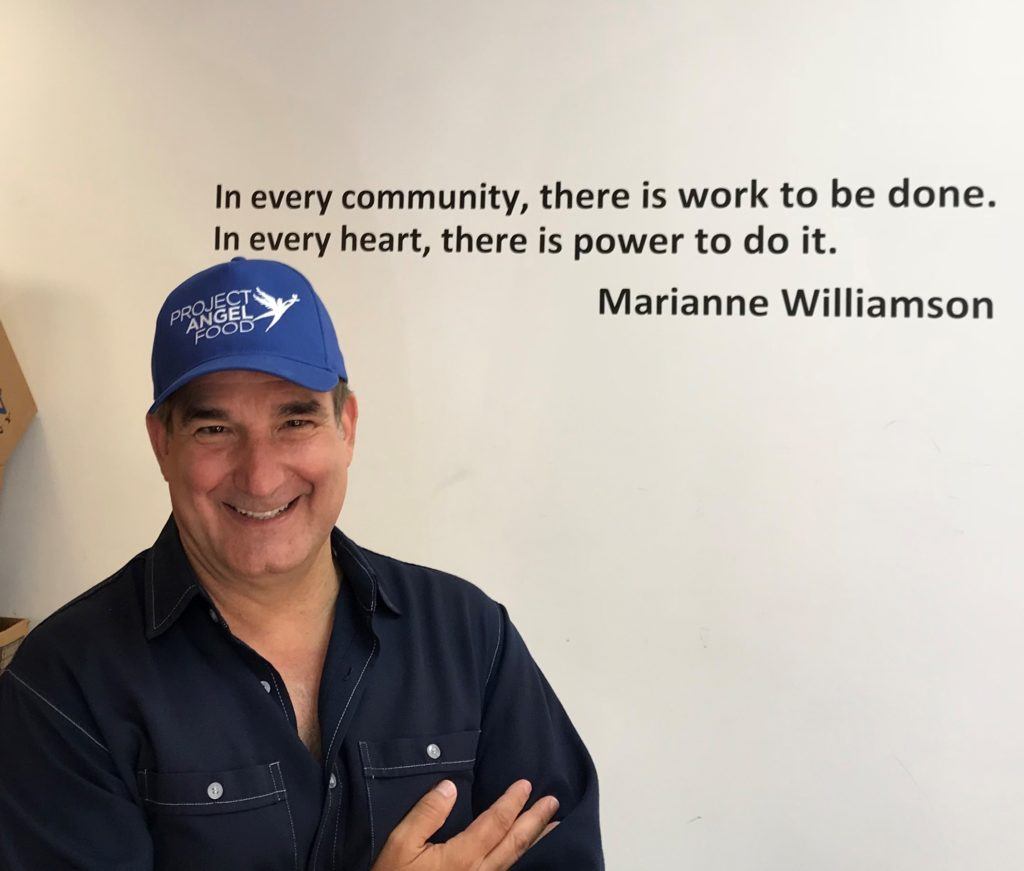 Charity Matters: What life lessons have you learned from this experience and how has it changed you?
Richard Ayoub: I think one of my biggest life lessons is to just believe and to turn it over. The theory of just believing truly works with everything in our lives. In this work, one day you have a grant that you are counting on to feed people and you do not receive it. You want to give up and then out of nowhere you receive unsolicited donations that are even more than the grant. We have a supporter here who calls that "Divine Choreography." These miracles constantly happen in this work.
This journey feels like my calling and everything I have done prior to this moment has prepared me for this. I am doing something to make the world a better place, even in a small way. This journey with Project Angel Food has brought out the essence of who I am and simply amplified it.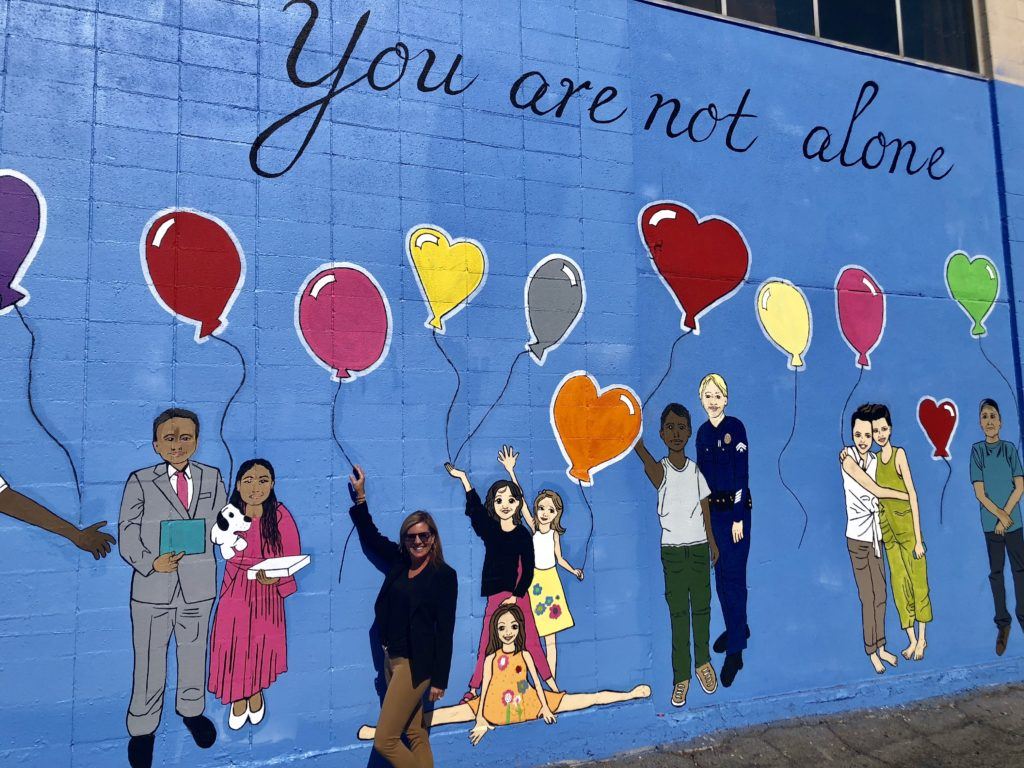 Everyday I walk into this building, I am grateful that I can simply come to work. Our clients dream of going to work, they are home bound and often times forgotten.  They are often times the invisible people of LA and we want them to know we remember them. We want everyone to know that, "you are not alone." I think it is a message that we all need to hear.
Charity Matters