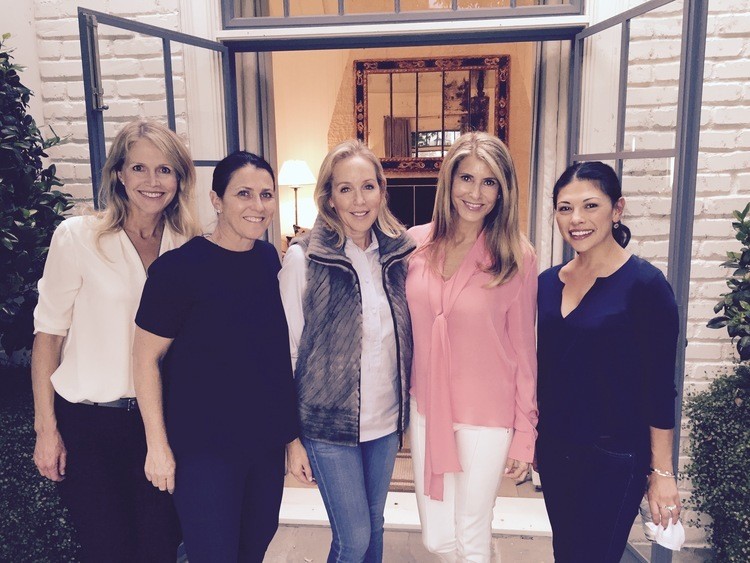 Last week I was invited to my friend, Alexandra Dwek's home for another amazing and inspirational evening in support of Friends with Causes. Not book club or bunko but girl's night with a wonderful speaker, cause and philanthropic goal. We are always surprised by the non-profit, the speaker and are completely engaged and last week's dinner was no exception.
The first speaker was Kate Edelman Johnson, who shared the journey of her loving husband's slow deterioration with Alzheimer's. Kate reached out to her friend's daughter for guidance, Patti Davis, who been through the journey with her father, Ronald Reagan. Kate spoke about what caregivers and loved ones of Alzheimer's patients endure with this disease.
Kate began attending Patti's Beyond Alzheimer's support group and soon realized that she was in the position to not only support Patti's amazing work but also the bigger problem of funding Alzheimer's research. So Kate founded the Deane F. Johnson Alzheimer's Research Foundation. She told us that without the discovery of new treatments, the number of Alzheimer's victims will grow from 35.6 million to 65.7 million in 2030.
As we listened to Kate share her journey and then Patti Davis sharing hers, both as a daughter and as someone who has spent the last six years with these families in her work. Patti told us, "You need to be with other people who know what you're going through, who won't judge you or dismiss you. Several group members have told me that, before coming to this support group, no one had ever asked them how they were doing."
These family members become patients too with this disease and it is people like Kate and Patti who take their suffering and turn into hope for others, that continue to inspire.
Charity Matters.
Copyright © 2016 Charity Matters. This article may not be reproduced without explicit written permission; if you are not reading this in your newsreader, the site you are viewing is illegally infringing our copyright. We would be grateful if you contact us.