If you have been to the grocery store recently you know how insane food prices are these days. When eggs are $8.99 something isn't right! When one New York school teacher realized that his students were going without food he decided to step up in a very big way. It turns out that 1 in 4 New Yorkers who are experiencing a food emergency can even access a food pantry.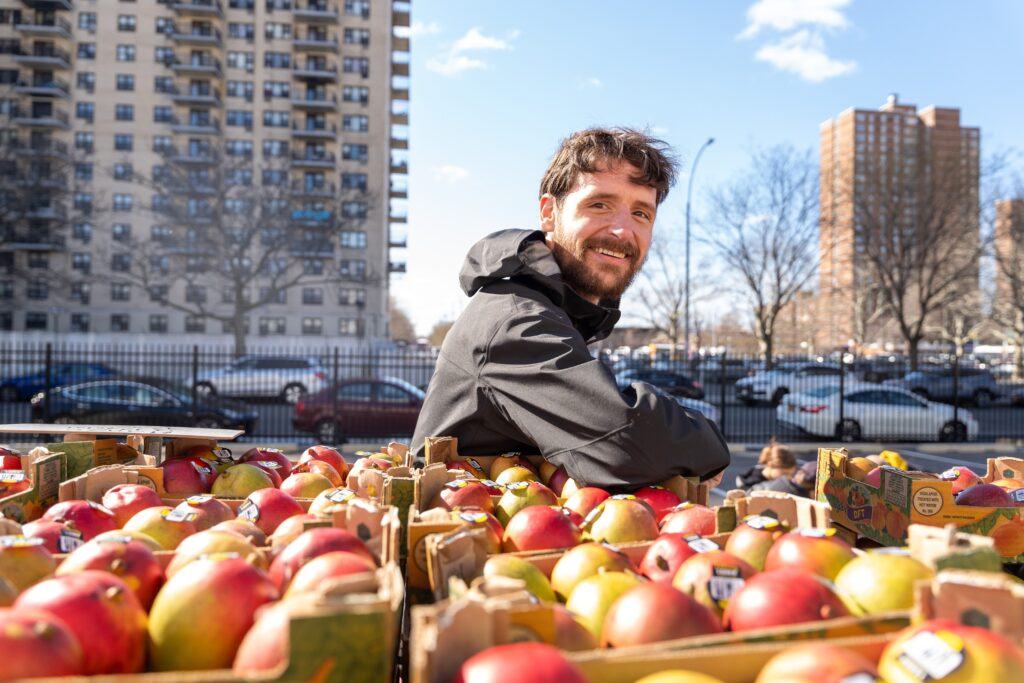 Join us today to hear the inspirational conversation of one man's journey from the classroom to major food distribution to serve thousands of meals to his neighborhood. Dan Zauderer is an inspiration for us all in his mission to get all of us to be neighbors helping neighbors.

Here are a few highlights from our conversation: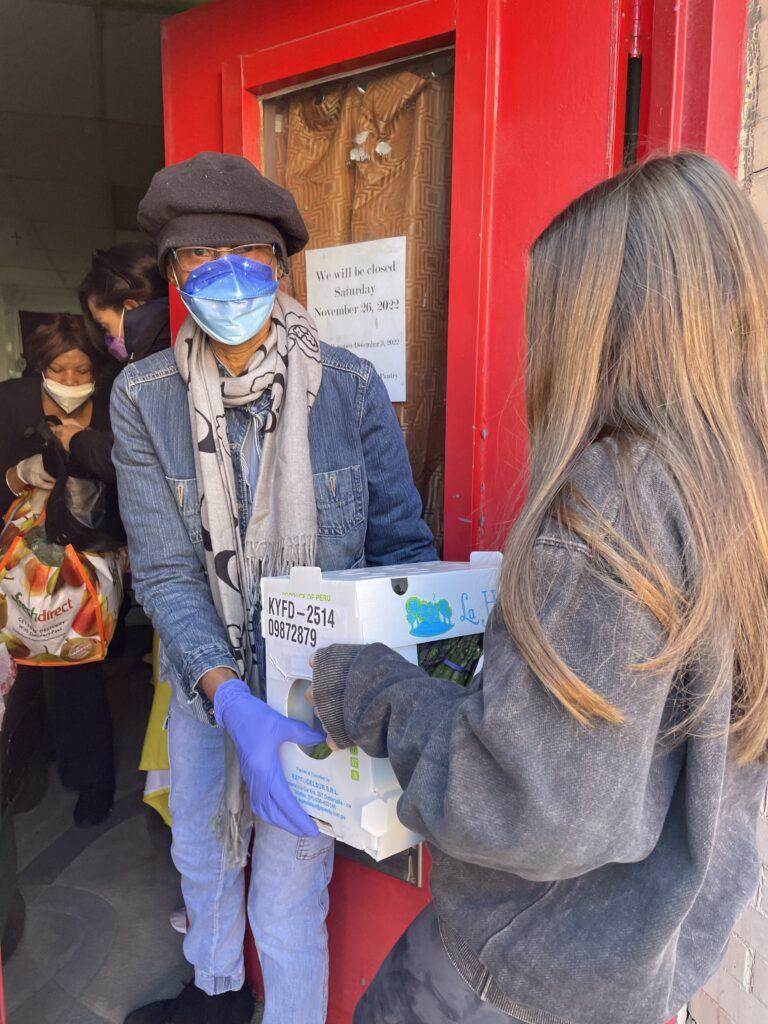 Charity Matters: Tell us a little about what Grass Roots Grocery does?
Dan Zauderer:  Our mission statement is to advance food justice by cultivating a community of neighbors helping neighbors. What that means in action, is it means neighbors coming together, in grassroots service.  Making sure that their fellow neighbors have enough food to eat.
There are two different programs that we do that do but it's really just founded upon the notion that we all need to come together to to take a bite out of food insecurity. This is not something that big food pantries can do alone. It's not something that we can just leave up to the policymakers. The  problem is so big, that the only way to really shift it is for everybody to be involved.
Whether it's by people roping in their corporate workplace, reaching out to their local girl scout troops, taking a couple of hours out of their week  to help make sure that their neighbors are nourished and fed. That's what this is about. It's kind of a narrative shift focusing on on bottom up direct action from the people. it's just basically about operationalizing this notion of neighbors helping neighbors and applying it specifically to the realm of food justice.
Charity Matters: What was the moment you knew you needed to act and start Grass Roots Grocery?
Dan Zauderer:  It kind of begins with me having a career in the startup world, doing sales in New York.  So I set off into the startup world and I loved the element that involves working with people but I just hated the things that I was selling. I decided that I was going to stop everything, move out to Costa Rica, take a life break and teach English. I fell in love with teaching.
So I went back to Columbia University to get my Master's in teaching English to Speakers of Other Languages. I started working at a school called the American Dream School, in the South Bronx. The student  population is the children of mostly undocumented Central American and Mexican immigrants.  One day, I am walking home and I see one of my students on the sidewalk. Next to my students, I see that there's this elderly woman who's digging through trash can dumpster diving.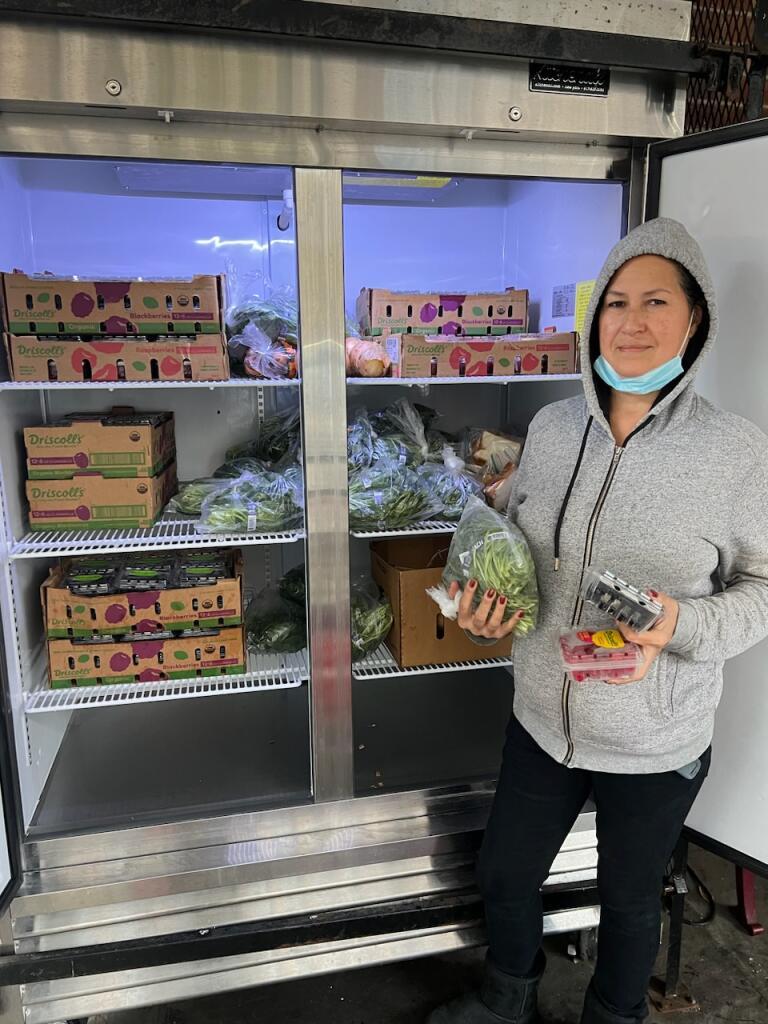 So, I reached out to my student the next day and I asked him to share about what I saw. He told me that the woman was his grandmother and then this was something  that was a normal activity. When Covid hit, I thought  how can I rally my family and friends around something that would be helpful to my student community?  I decided that we should just raise a bunch of money because I knew it wasn't just this one student and there were other families who had to deal with food insecurity. We then found out that one out of every four families were cutting down on meals a few times every week in my school community.
Then I learned about community refrigerators, the idea is literally a fridge on the sidewalk put down by an organizer. You place a refrigerator into a local store and you get people to donate food that have extra. Then we rallied together staff, my own family and friends and said, "Alright, let's start a community fridge in Mott Haven". That's the way that this was started  as a teacher's passion project that ultimately was renamed Grass Roots Grocery.
Charity Matters: What are your biggest challenges?
Dan Zauderer: Funding is was a huge challenge.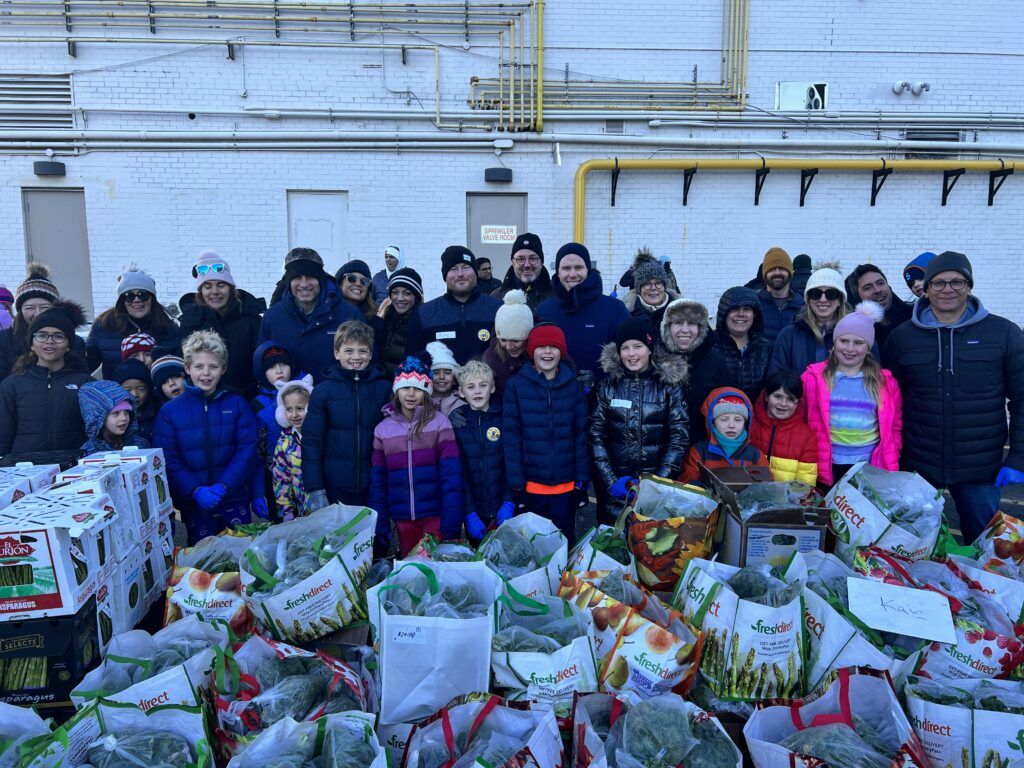 Charity Matters: What fuels you to keep doing this work?
Dan Zauderer:  A couple of things, one is my amazing girlfriend, my mom, my dad and family.  Having great people in my life is one thing. Another is the amazing community of volunteers. We've recruited over almost 3000 volunteers to help out  with this work and they light me up.  Whether it's little kids, or high schoolers engaging in some kind of direct action to support their neighbors with food justice.
Every Saturday, we have what I call it produce party.  Where we come together with over 100 volunteers in a parking lot in the South Bronx. We unload a truck filled with excess surplus produce that we've picked up from the Hunts Point produce market, which is the biggest produce market in the country. Then every Saturday, we work together as volunteers to unload that truck and  to sort through all the food. After that, we load it up into the vehicles of our volunteer drivers. The drivers who come and bring it to our network of community liaisons.  
This past Saturday, I think we had 36 volunteer drivers. Wow. Over 100 people I want to say, and we delivered to I think it was 32 or 34. communities. So far, with not everybody reporting their numbers, we reached over 1000 families in that one Saturday. And I mean, that fuels me.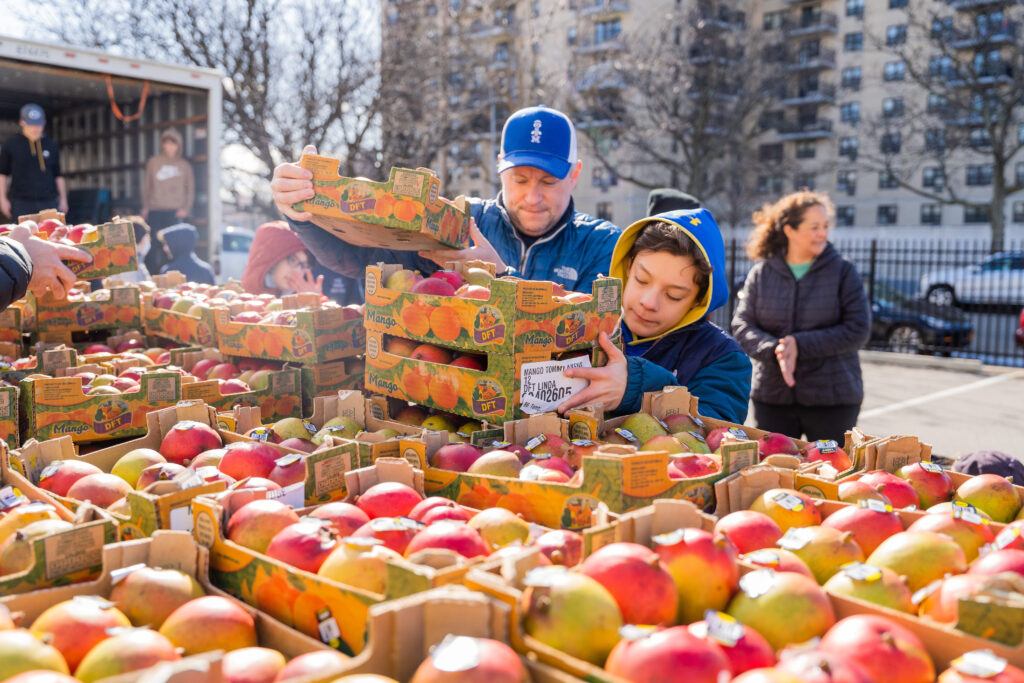 Charity Matters: Tell us what success you have had and what your impact has been? 
Dan Zauderer:  For example, all of our volunteers that came out this past Saturday, they got an email saying that you moved about 10,000 pounds of excess produce to 34 different communities throughout Harlem, the Bronx, and reached over 1000 families through community leader liaisons. Those liaisons  gave out that food to their neighbors in need in the way that they thought best. So that's something that every volunteer received. That happens every weekend. 
 This crew of community leaders, I call them grassroots grocers and they all have stories of their own. They're all doing this work for free because they're leaders in their community. They want to give food to their people in need and so they're volunteers.
Charity Matters: If you could dream any dream for your organization, what would that be?
Dan Zauderer: The real dream is to end food insecurity. But that's not going to be in my lifetime,  although it would be amazing. My dream is for this mindset of neighbors helping neighbors to promote food justice becomes ingrained into the the habit of people's lives. And it's already happening. We have families that are that are making sandwiches or that are taking leftover meals and putting them into Tupperware containers and filling the community fridges. People  taking time out of their Saturday once a month to join us in a produce party.
If it just became commonplace, right? It's this idea that we all need to come together. We can't just rely on these big food rescue trucks, big nonprofits and the policymakers.  It's up to all of us, even if it's just a couple hours a month. That's really my dream is for that mentality to just wash over the world.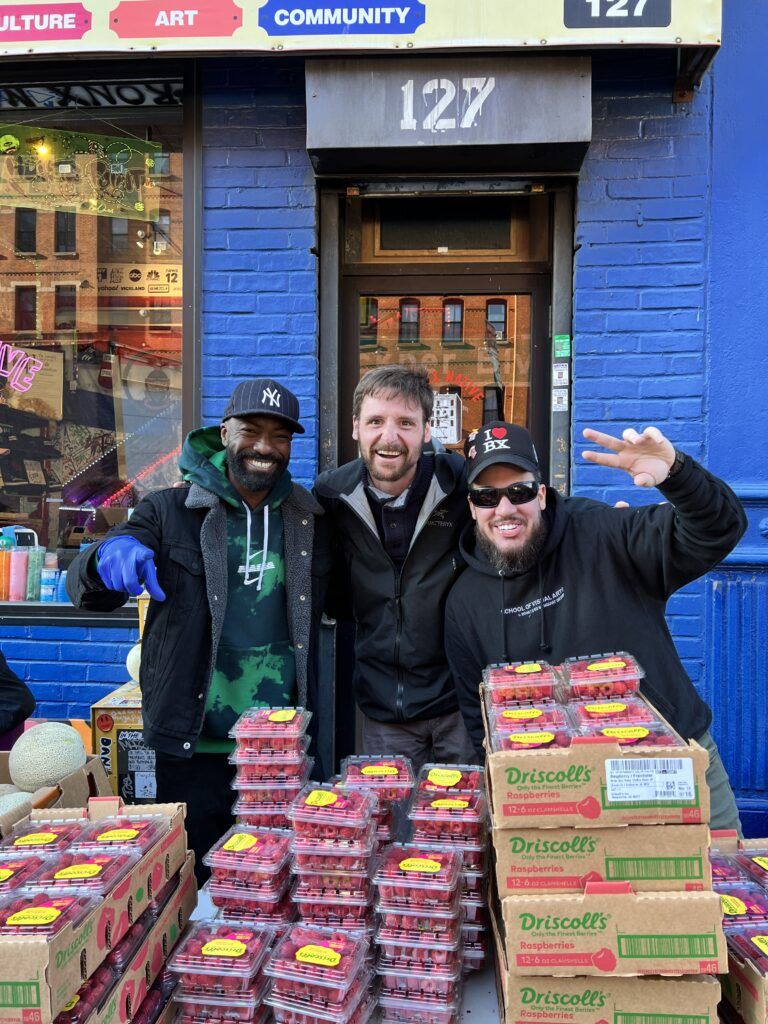 Charity Matters: What life lessons have you learned from this experience?
Dan Zauderer: The life lesson that I learned and that is just so important is to have meaning in the work that I do.  It's really important for me to do something that this that that feels meaningful.  I've been sober for 12 years, and you know, starting a nonprofit is even harder than getting sober. 
I'm just so lucky that I created that this amazing community of neighbors helping neighbors. The fact that I can do this work and light people up and get people's kids involved and spread this message. It is just what fills my cup. Centering on meaning and finding a way to remember all of the blessings of the work that you're doing is what it's all about.
CHARITY MATTERS.
YOUR REFERRAL IS THE GREATEST COMPLIMENT,  IF YOU ARE SO MOVED OR INSPIRED, WE WOULD LOVE YOU TO SHARE AND INSPIRE ANOTHER. 
If you enjoyed today's episode, please connect with us:
On IG @Charitymatters 
Post a screenshot & key takeaway on your IG story and tag me @heidijohnsonoffical and @Charitymatters so we can repost you.
Leave a positive review on Apple Podcasts
Subscribe to new episodes each week!
Copyright © 2023 Charity Matters. This article may not be reproduced without explicit written permission; if you are not reading this in your newsreader, the site you are viewing is illegally infringing our copyright. We would be grateful if you contact us.