There has been much conversation about the future of our country and the challenges that many of our young graduates are facing in these uncertain times. If ever there was a bright light that gives us all hope for humanity, it is Danielle Levin, the President, and refounder of Faces In Between. Danielle literally graduated from Columbia with her Masters in Public Health the day before our conversation last week. She is remarkable in what she has accomplished in 25 short years and I know the future is bright with compassionate leaders like Danielle changing our world through her inspiring work serving youth, families, and the homeless.
Charity Matters: Tell us a little about what Faces In Between does?
Danielle Levin: Faces in Between is a community outreach and support organization. We focus on developing different programs that increase the well being of our community members who are experiencing different forms of economic disadvantage. We primarily work with youth and families as well as youth who are experiencing homelessness. Sometimes there are overlaps between those, sometimes there's not.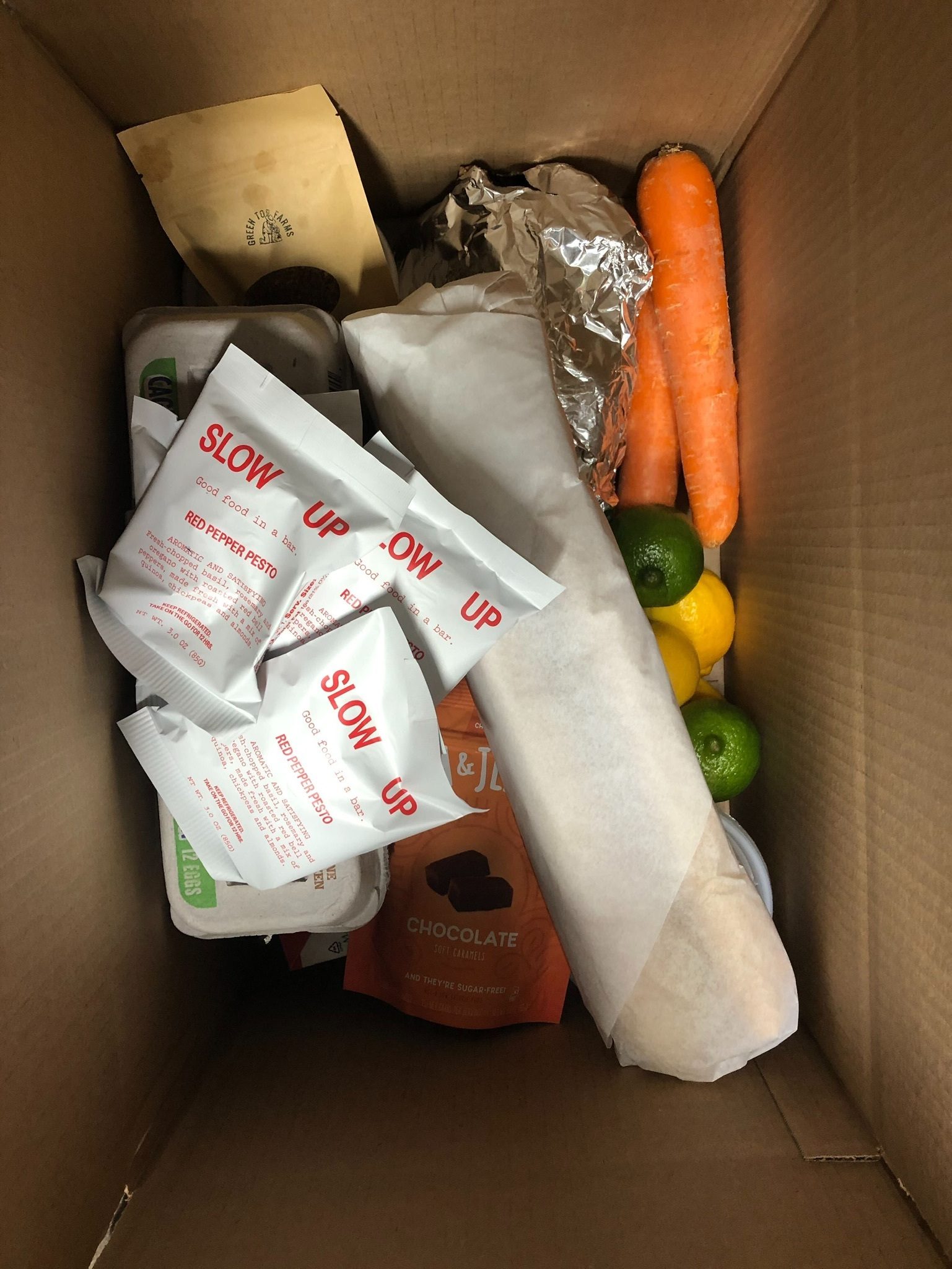 For our homeless outreach, we distribute care packages and we're in New York City so in the winter that looks like sleeping bags, blankets, hats, gloves, scarves, and things like that. We have a speaker series where we bring individuals who are currently experiencing homelessness into different settings to share their own stories and advocate on behalf of themselves and their community. There's nothing more powerful than hearing it directly from the source and being able to truly ask the questions that many of us have and don't really know who to ask or where to go to find the answer.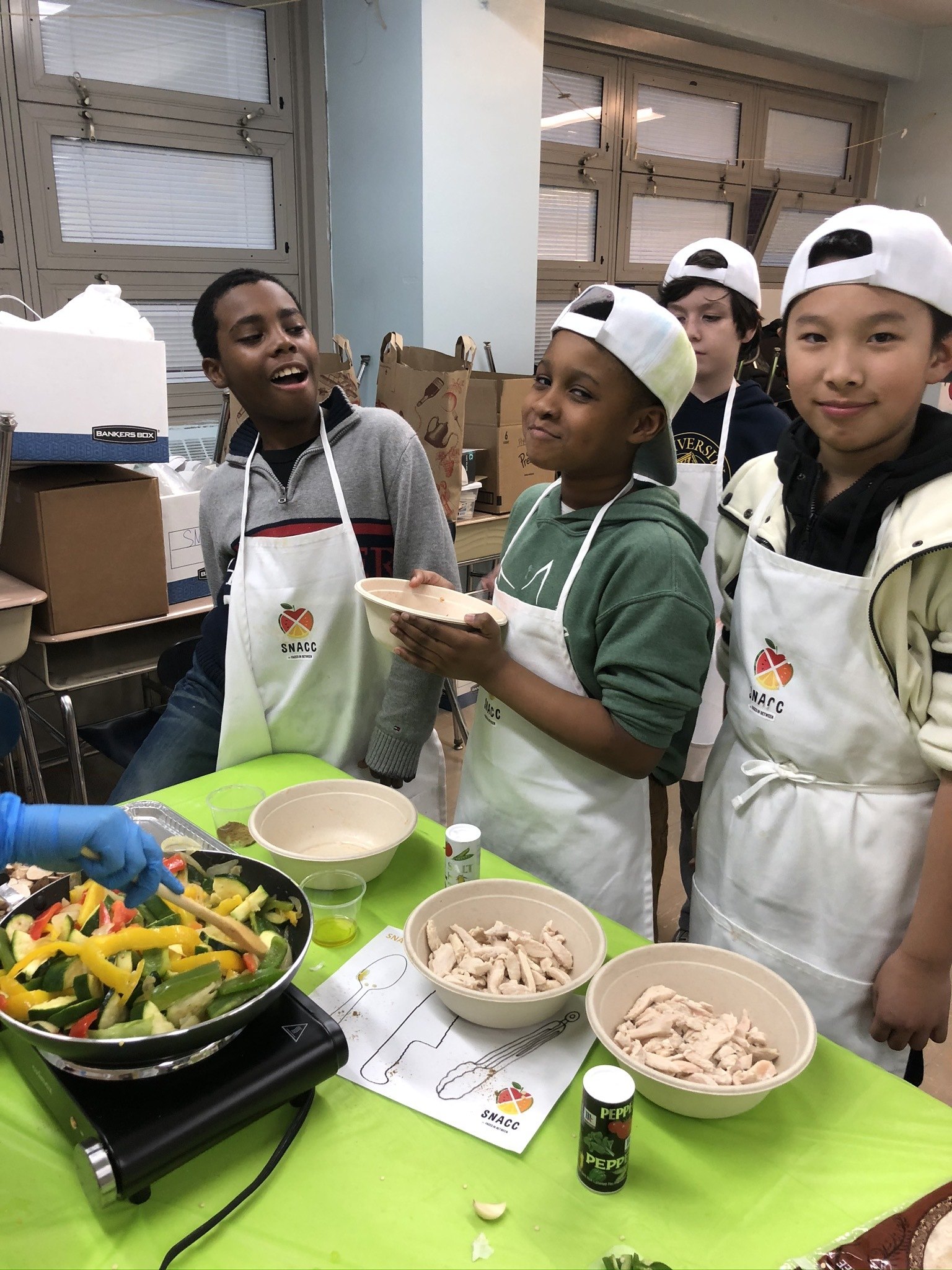 We also have an after school program called SNACC, which stands versus Stainable Nutrition And Community Connection. It teaches economically disadvantaged youth how to prepare healthily, but affordable meals with items that are available in their local grocery stores. We bring different New York City chefs in to teach students and then we incorporate different social, emotional learning components into each session that we have. However, with COVID, we have not been able to run our programming as we had planned. So we pivoted what we do while keeping our mission exactly the same.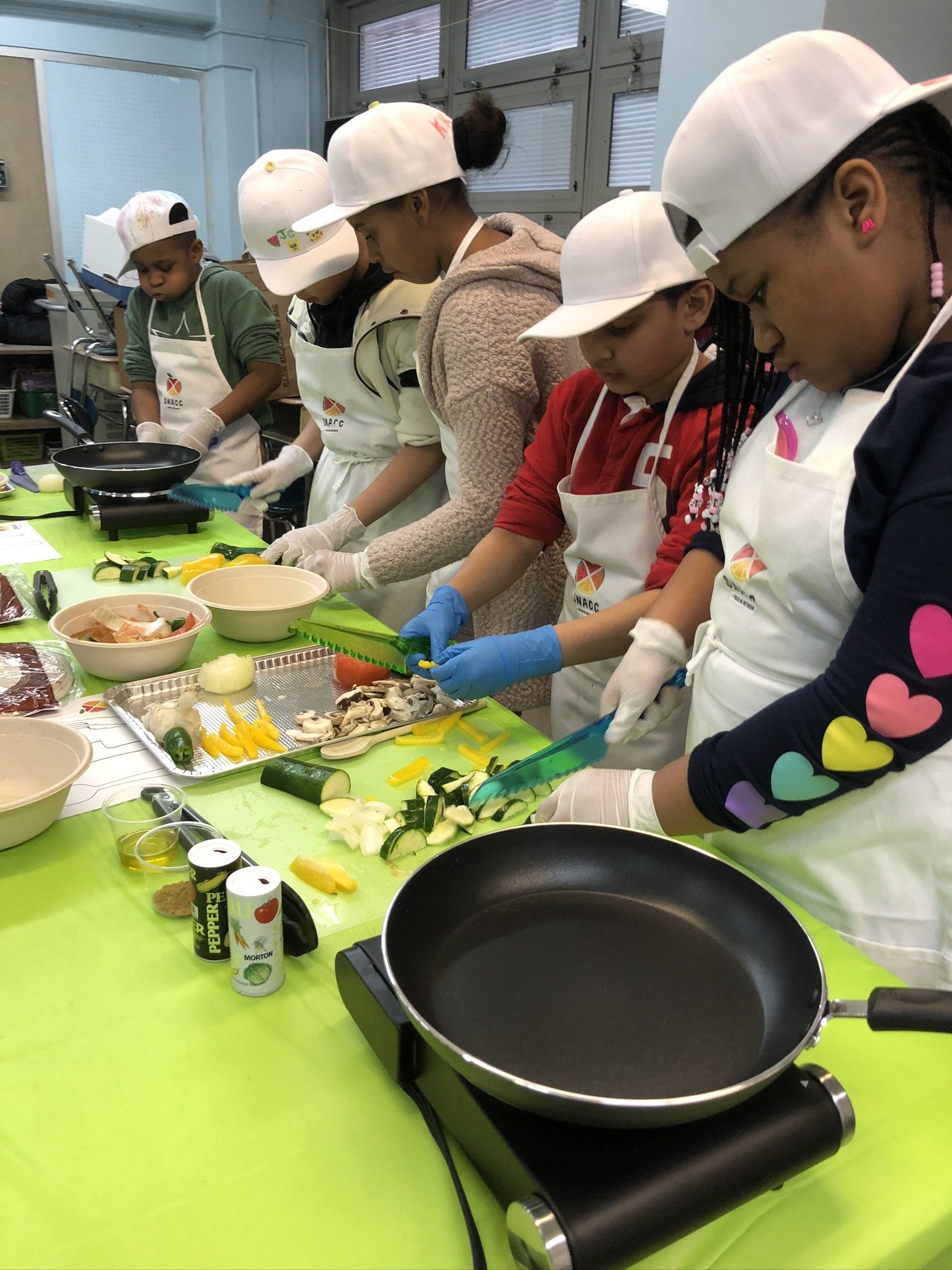 We have developed a COVID relief food program, and we are currently delivering daily meals to over 200 people. We are working with a local farm to table catering company who's bringing boxes of food directly to the doors, the homes, the shelters of elementary age students and their families. So that's been our new way of connecting with the community. We are in the process of launching a Chef's Table page on our website. We're having chefs send us in video recordings of themselves doing cooking demos for the kids. The chefs are going to show the students and their families how to create healthy and affordable meals with the ingredients provided in the boxes. So we've really been creative in our approach and are just trying to meet the community where they are. 
Charity Matters: You are 25 years old and have already accomplished so much, You literally graduated last week with your Master's Degree in Public Health. have you always been philanthropic?
Danielle Levin:  I've always been someone that wanted to be a changemaker; I wanted to be an agent for change. I would spend my summers interning for refugee resettlement organization or running a health clinic and interning  for HIV AIDS facilities abroad. I just always knew that I wanted to do something to increase well being and to help people be able to live their best lives.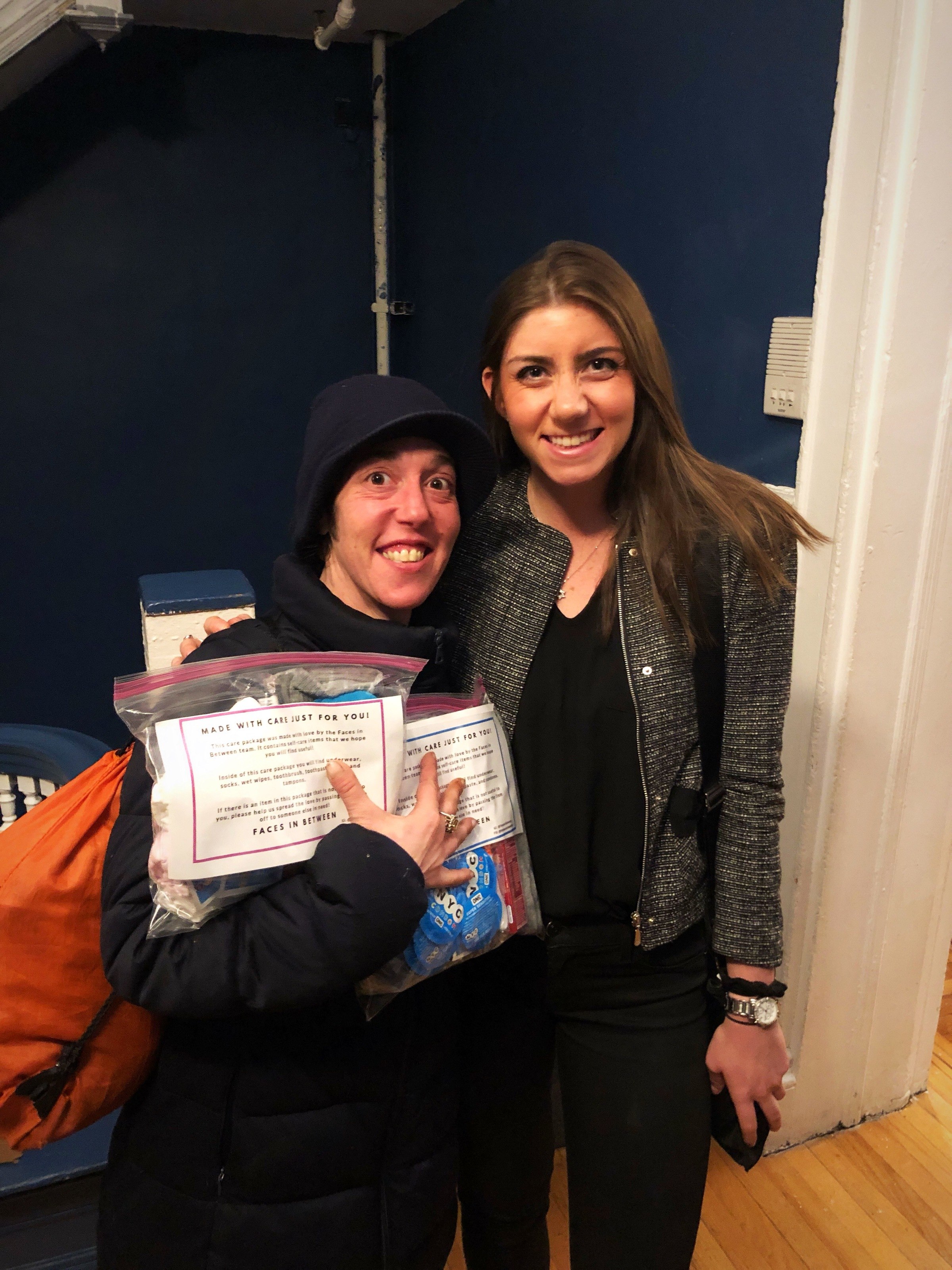 Homelessness and economic disadvantage have always been something that's of particular interest to me. Especially focusing on youth because kids have so much to look forward to and so much potential.  When I moved to New York, I had the opportunity to just really get to know my neighbors who didn't have homes. There are over 65,000 homeless individuals in New York City on any given night.  I had the opportunity to really understand, and to sit down on the street corners and talk with my neighbors who didn't have homes, get to know what their needs were, learn their stories, and that's kind of where the speaker series developed from. Also, all the items that we deliver aren't because I think that they should be delivered, it's because I know it from hearing directly from the source.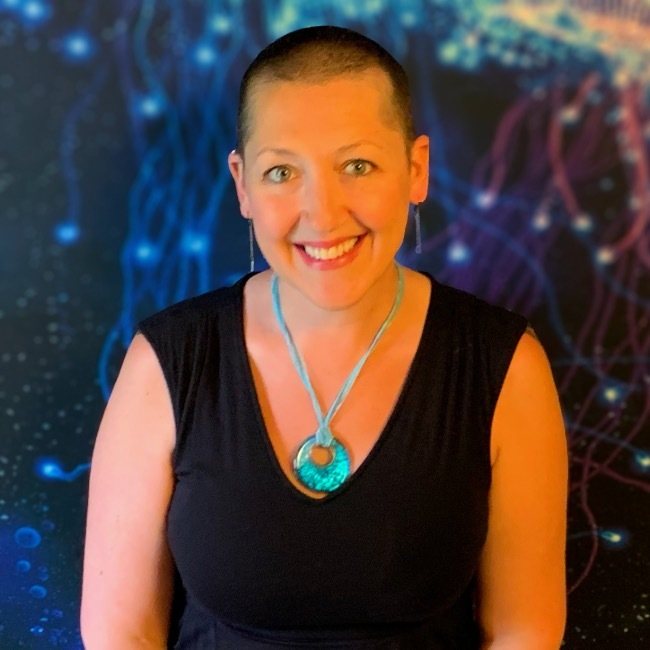 Charity Matters: Tell us how Faces In Between began?
Danielle Levin: It's kind of an interesting story and series of events, and it's all just so meant to be. In 2016, I was moving to New York, graduating undergrad, and I was going to work in a corporate healthcare job and wanted to really do something in my spare time working with homelessness and poverty. I came across this woman who had posted something online about how she started this organization called Faces in Between. Her name is Kendra and she filed the paperwork and set up the organization. She was a psychiatric ER doctor who worked around the clock and didn't really have the opportunity to actually launch the organization in the way she had planned.
I reached out to her and she brought me onto the team. In 2018, I kinda said, Hey Kendra, nothing's really happened with the organization in like a year and a half. She said, "Actually, I am going to shut it down. It's not the right time."  I said, well if it's going to shut down now and fail now, why don't I just take it over? I'll rework it, I'll rebuild it, I'll flip it and keep the general mission exactly the same, but the approach to it will change. I thought it either fails with me, or doesn't, but let's see what happens. So she passed it over to me. And so I'm kind of like, the refounder.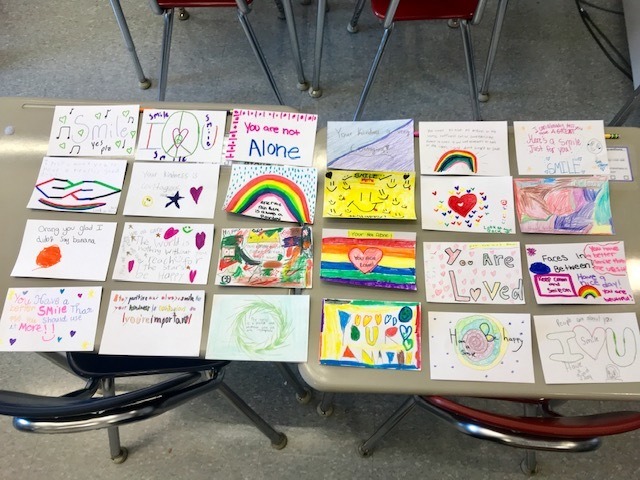 Kendra remains as my incredible mentor and she looks at what we've done with such pride. She had no idea that it would then turn into this and she's watching it from afar and just seeing all the things that we've accomplished and the thousands of people that were touching daily.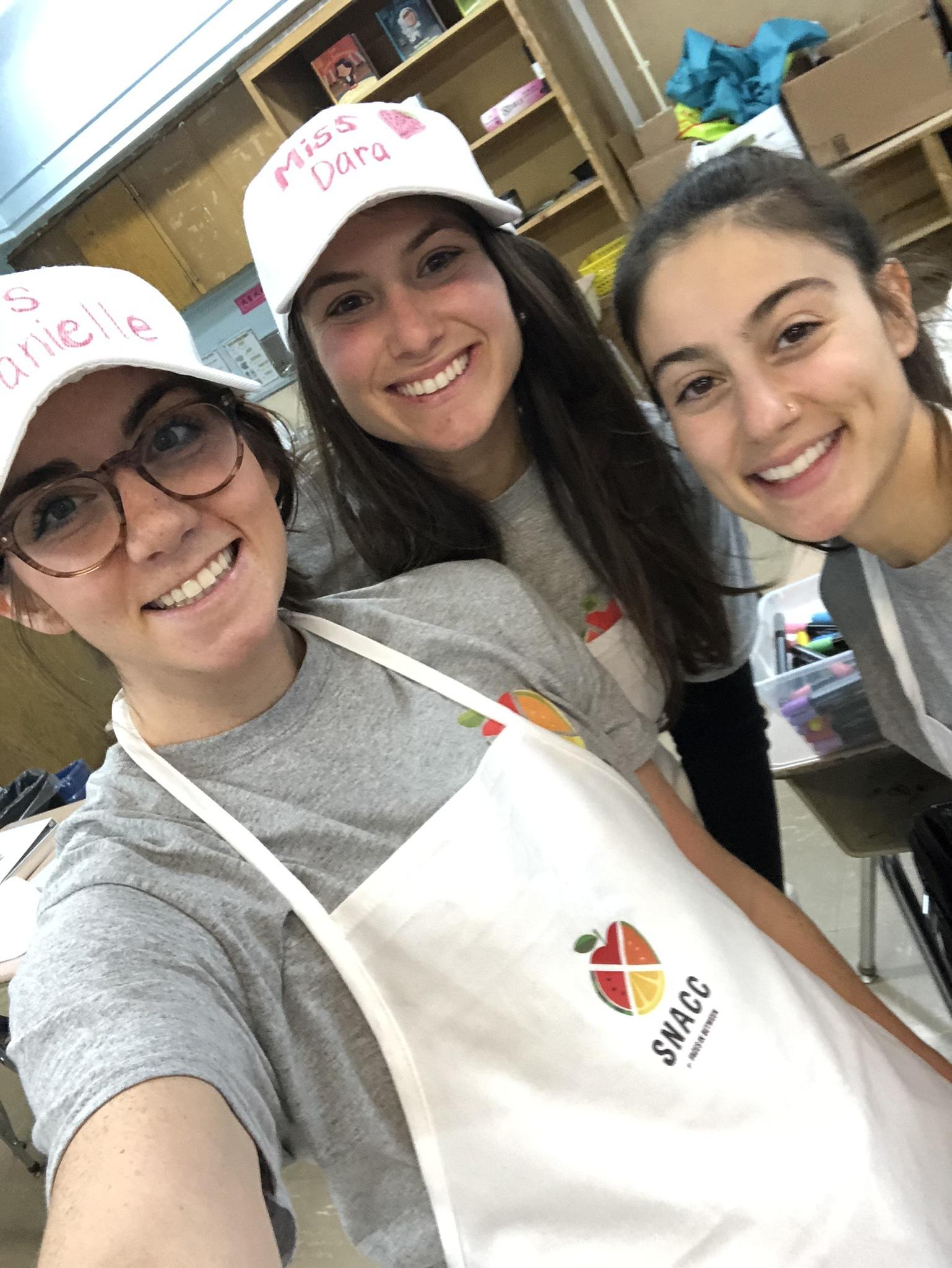 Charity Matters: What are your biggest challenges?
Danielle Levin: I think our biggest challenge is also our biggest strength, the challenge is that we are 100% volunteer-based. Every donor dollar goes directly to the community. I am a full-time volunteer for the organization. I think that it's our biggest strength but it definitely poses challenges because we make decisions on maximizing community impact versus a business model. I think that it is something so special and I will keep this model for as long as I can. It's working for us. Upon graduating I'm going to be working full time for another corporation so that I can maintain this model. I think that it's our strength, but it's a challenge to figure out how to maximize and how to stretch every dollar to make sure that it's truly making a difference in the lives of our community. I think it's also the most beautiful part and it's what makes us us.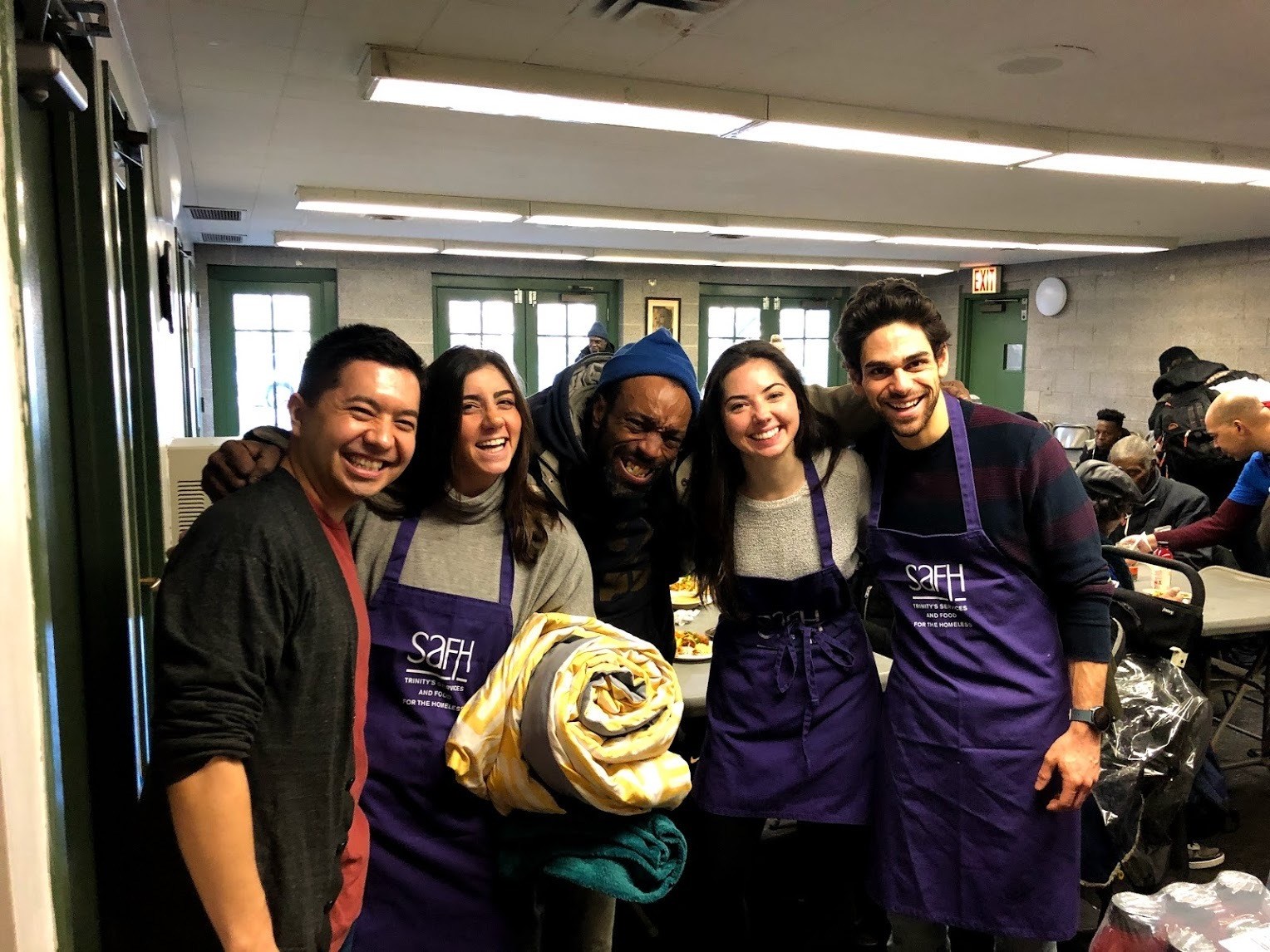 Charity Matters: What fuels you to keep doing this work?
Danielle Levin: I have so much passion for the work that I do that I don't mind late nights and early mornings and weekends. For me, it doesn't feel like work, I truly get so much pleasure out of it. Challenging myself to reach the next limit and figure out how many more thousands of people can we feed or how many more meals can we deliver by tomorrow or next week. To me, it's time well spent.
I think that I have a unique skill– I am really good at creative problem solving when it comes to real-life issues and coming up with effective solutions. I mean, what fuels someone to want to finish a puzzle? There are things that I can contribute, and if I don't use it, then it's kind of going to waste. If you have a gift, you might as well share it with the world.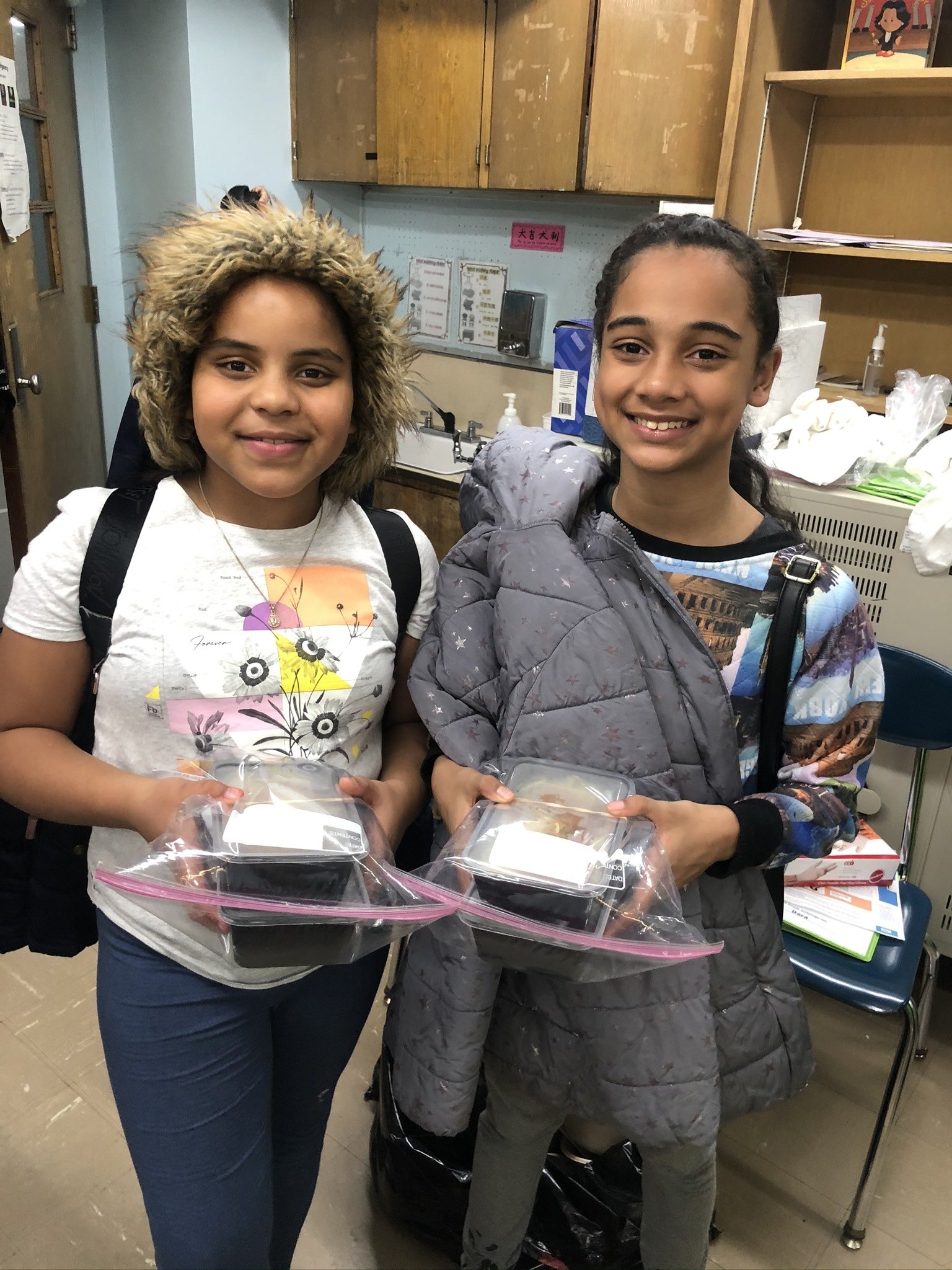 It fuels me to see the recipients, people who are receiving our services, and their reactions to it. When it's going to be zero degrees out, and someone is handed a sleeping bag, and they know that that's their lifeline, it fuels me. When kids learn a new recipe and they're taking home nutritious food to their family, but they might have had pizza for breakfast yesterday, it fuels me. I love learning from other people, strategically collaborating, picking people's brains, kind of figuring out how to accomplish things that could have at first seemed impossible. But, when you break it down, you realize it's all within reach.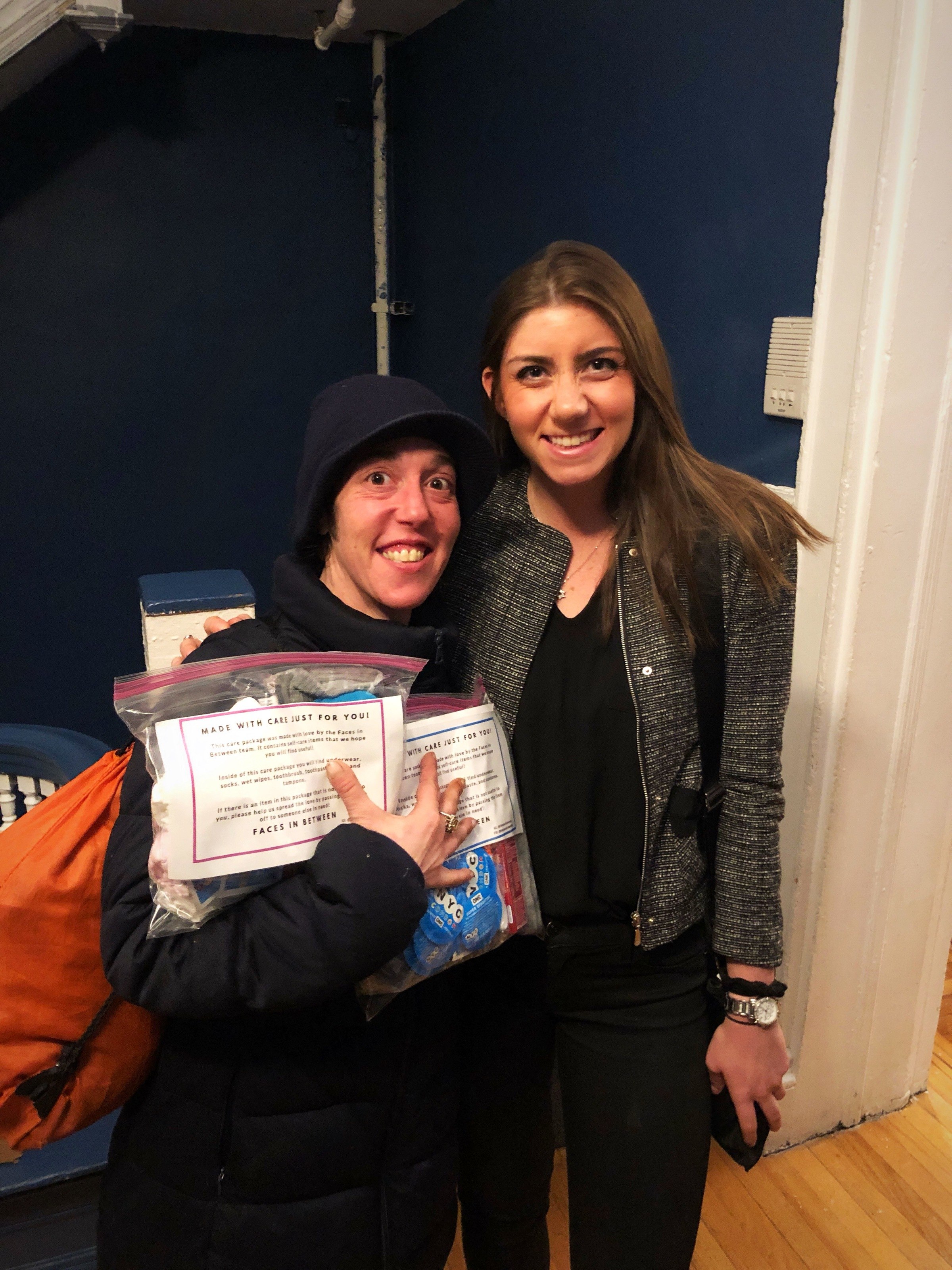 Charity Matters: When do you know you have made a difference?
Danielle Levin: I have two answers. One is in terms of the work we do with homeless outreach. Those moments look like people reaching out who have spoken at our speaker series and saying," you changed my life, you reminded me that I'm human, you made me feel human again"  and to help someone realize that they are who they've always been, is a really powerful moment.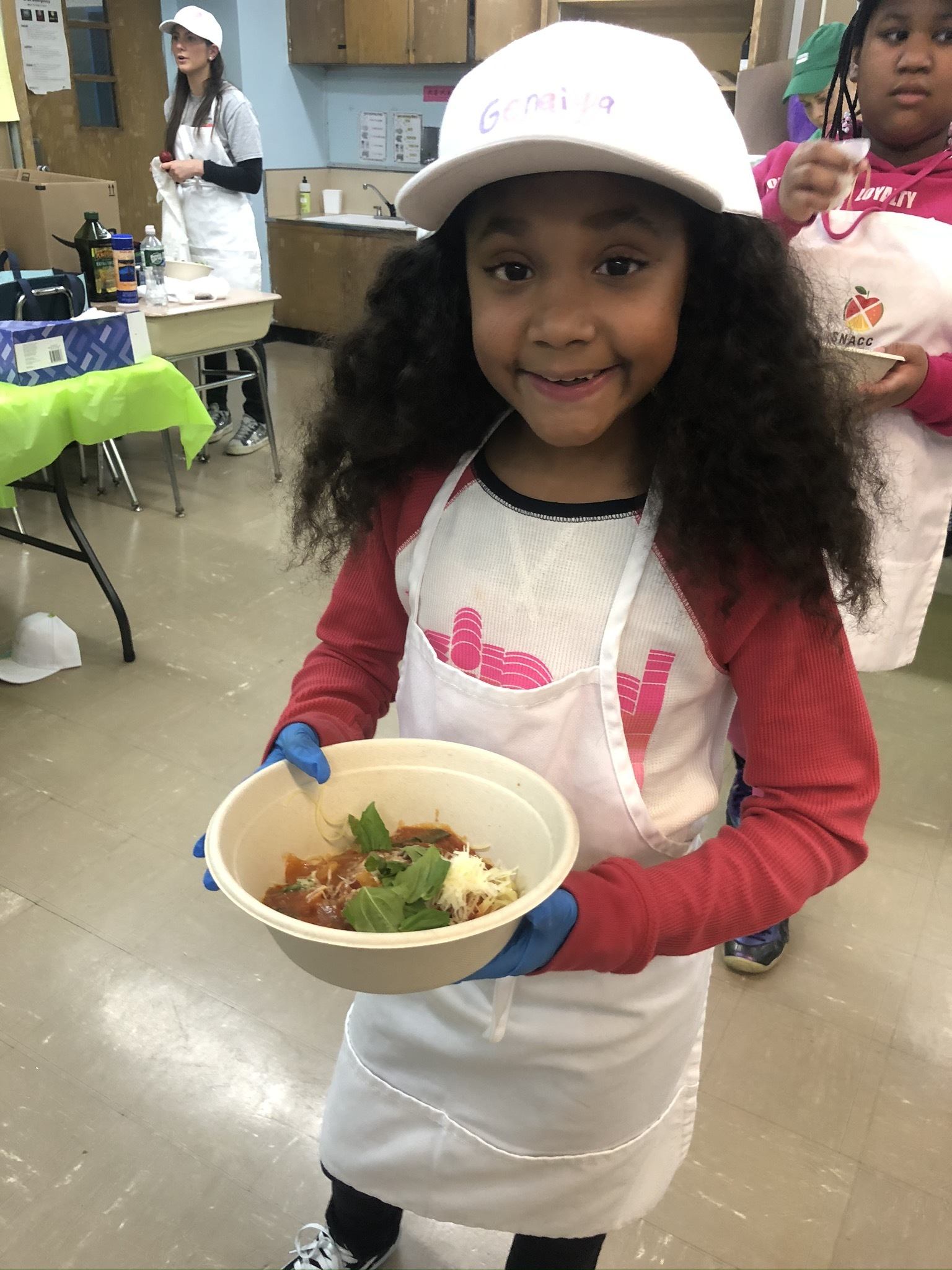 With our youth and families, I think that, honestly, through our COVID relief is how I've realized our impact because when you're teaching kids how to cook, you're not home with them. You don't see what they're doing outside of the program. So you don't know what type of impact you've truly made. But I think that seeing how we can so quickly jump into action  and pivot to support the community because of the infrastructures that are there was powerful for me and the team. Unfortunately, our list of in-need families is growing as the crisis evolves. This week, we officially took every single person off of our waitlist. That's a really powerful moment to know that every person in this community who's expressed the need for food, we are able to provide it for them.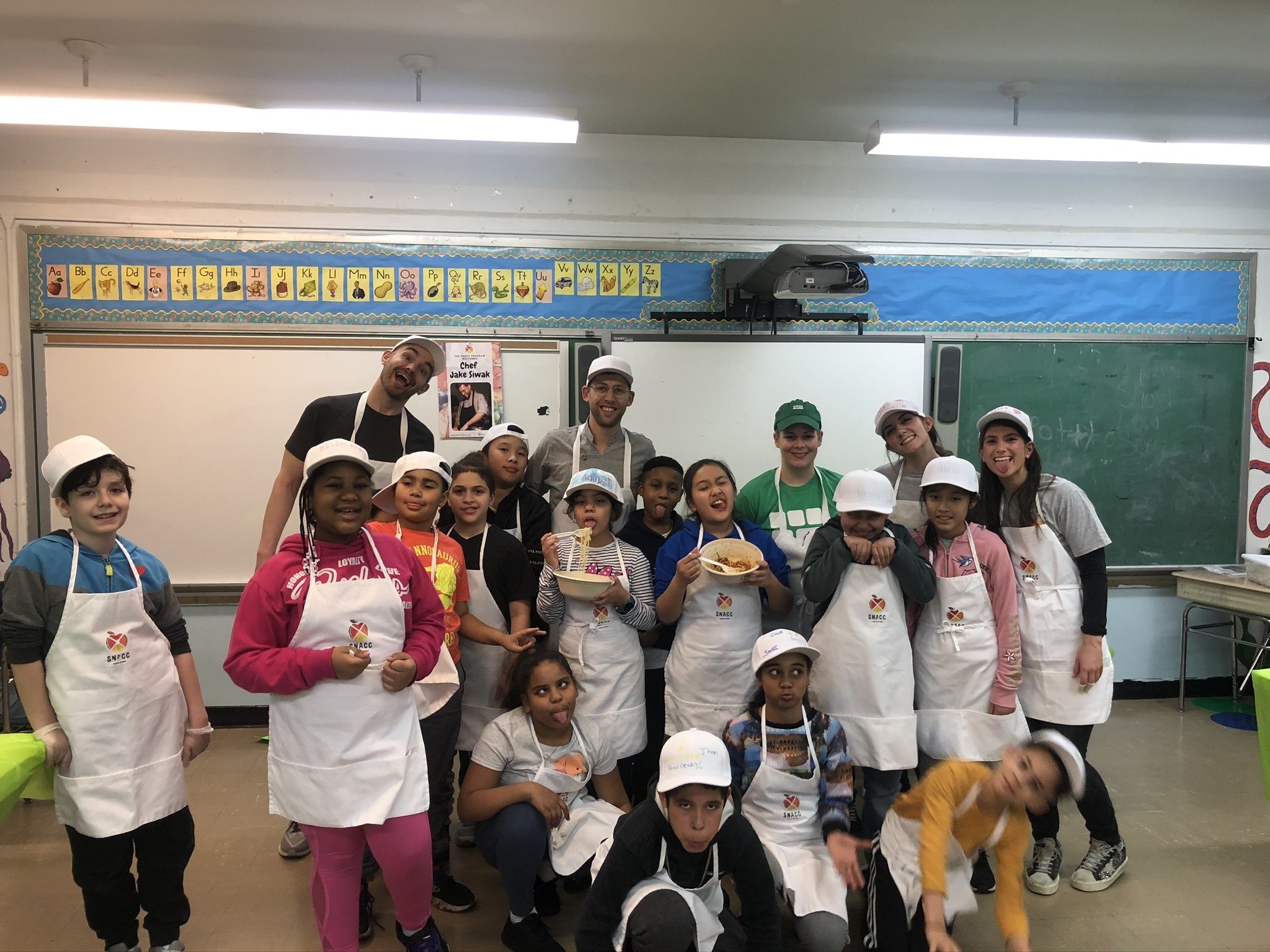 Charity Matters: If you could create a billboard that showed your impact, what would it look like?
Danielle Levin: I think that it would be a picture of our community members, smiling, being part of the community. I think that it would have some kind of message about the individuality of everyone that we serve, and the personal stories– kind of meeting the community where they are. We're not just providing kids with a meal and saying we changed a life. What we are doing is much more than that.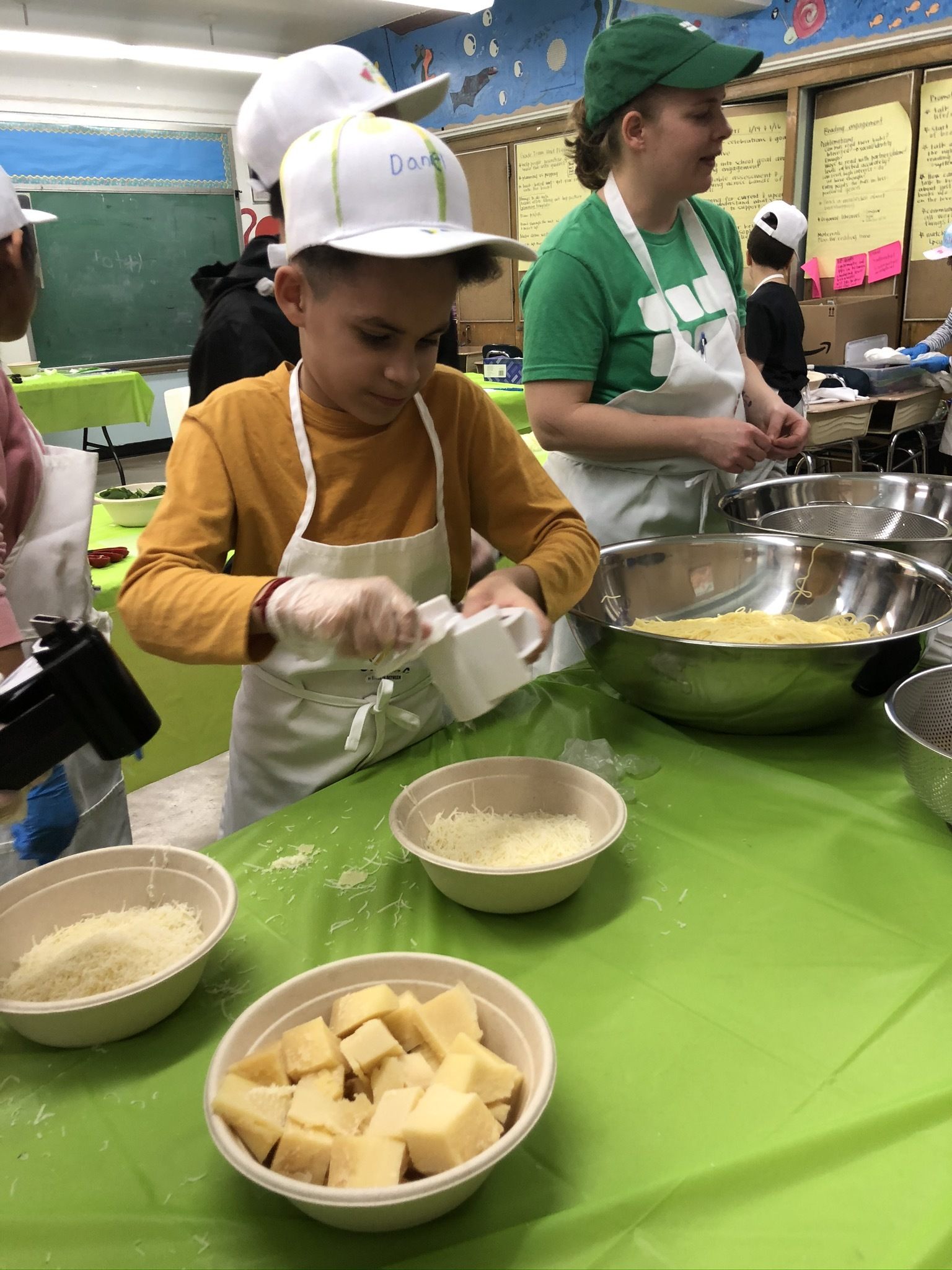 I think that in all the work we do, it's important to give people resources and tools, and we can't expect that they'll use it in a certain way or receive it in a certain way, or that they even want it but equipping people with resources and tools is so important. I think that meeting people where they are and understanding that one kid might act like they hate our after school program, but we don't know what's going on at home. So meeting people really where they are, and letting them participate in the cooking when they want to, let them serve, letting them take extra servings if that's what they want, or skip out on the servings– I think that it's really about understanding that we might be serving a community, but within the community, each person has their own story.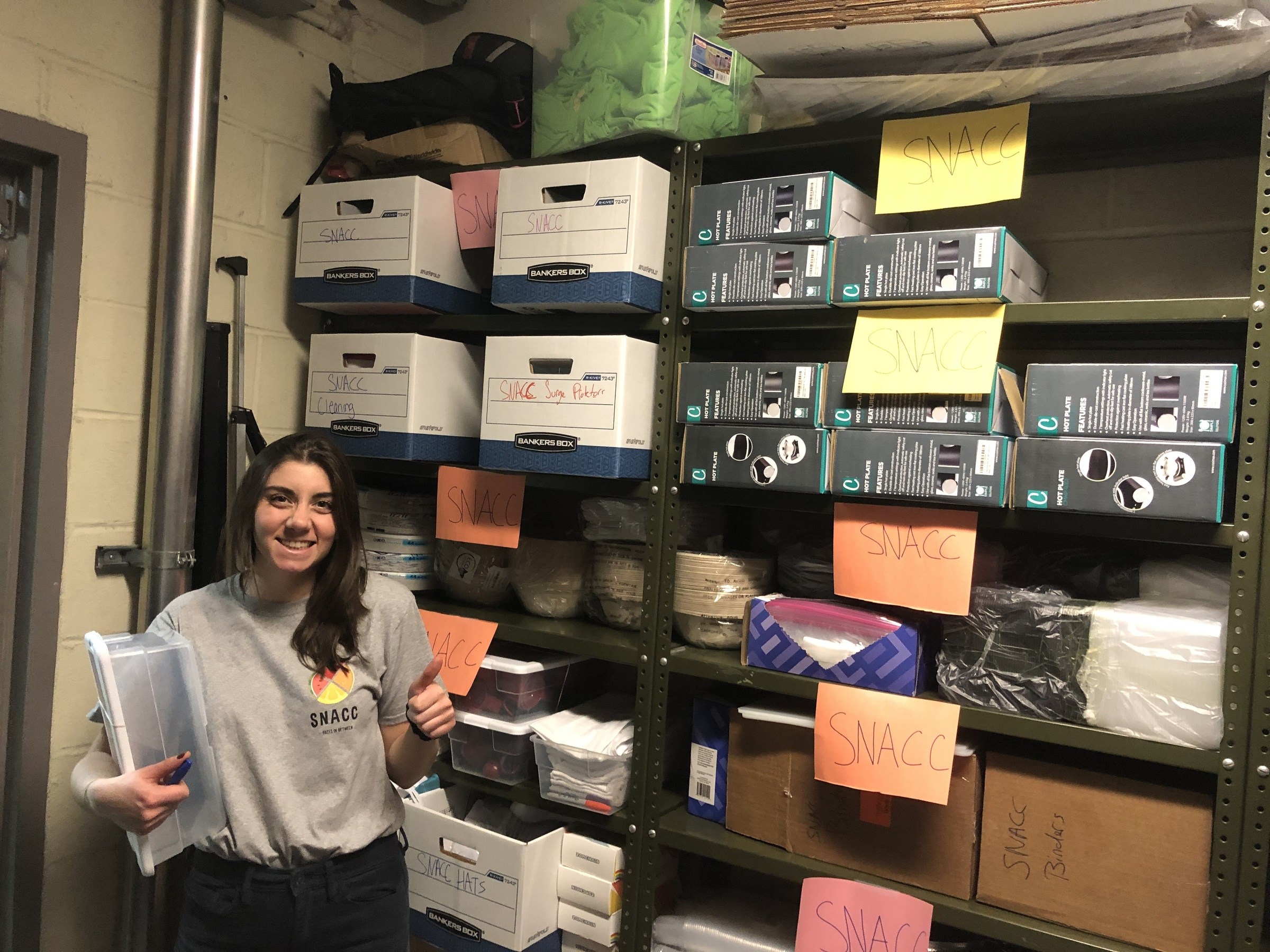 Charity Matters: If you could dream any dream for your organization, what would that be?
Danielle Levin: That there's no longer a need for us, that we have to go out of business because everyone has the resources that they need to live their day to day lives, and thrive in whatever way that means to them.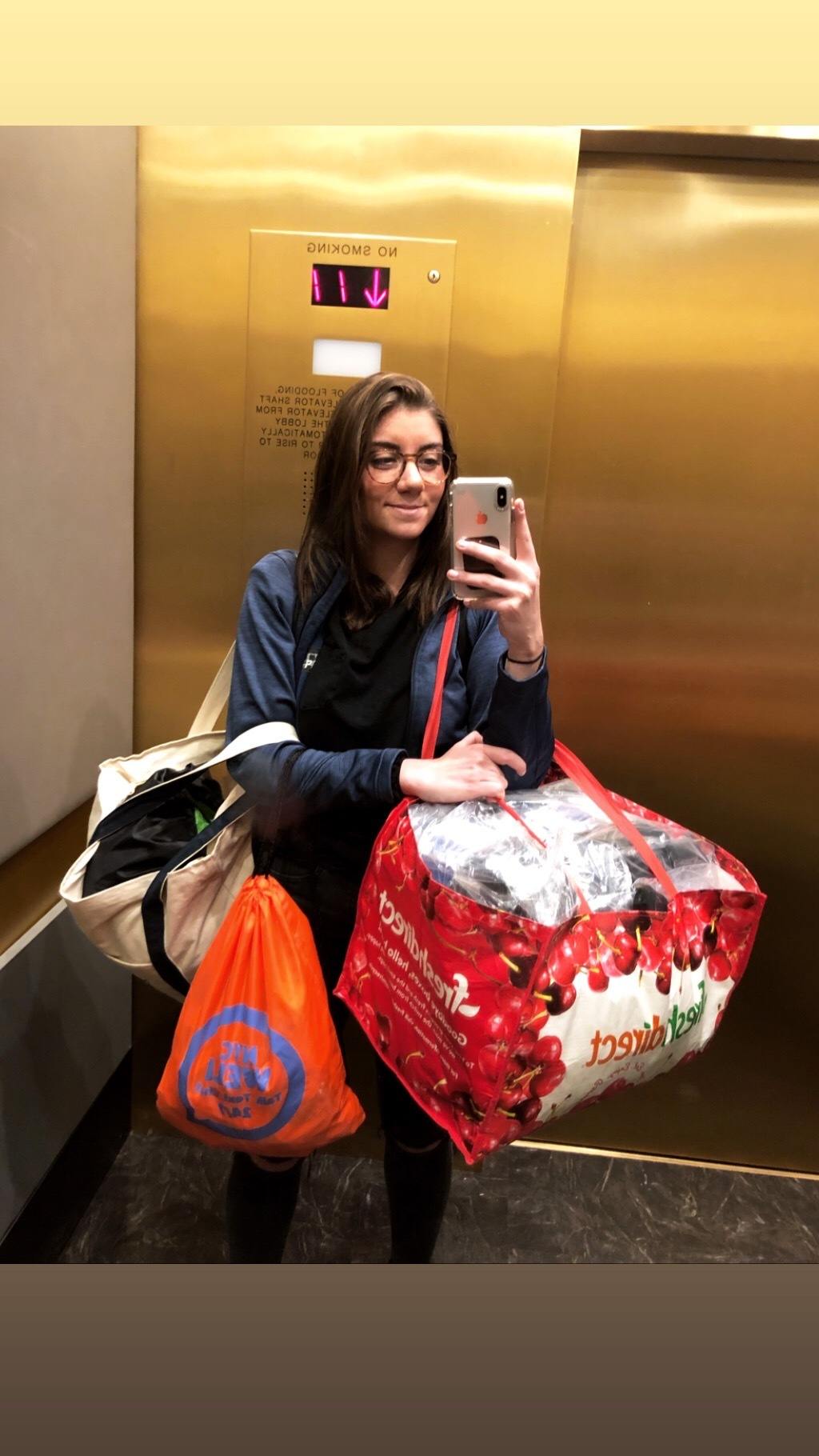 Charity Matters: What life lessons have you learned from this experience?
Danielle Levin: I've learned a lot. Every single day I learn something new. I think the biggest one is to take risks because everything I've done is a risk. I never knew if any of it would work. I'm 25 years old and I launched an after school program at a New York City public school. We just pitched it. We just went to a school and said we think that we'd be a good fit for your school and we pitched it because we had nothing to lose. If we didn't take that risk, we would have gained nothing, they would have gained nothing, but we're now providing their students with these meals during this crisis. I think that one thing is to just take risks and think outside the box.

Charity Matters: How has this journey changed you?
Danielle Levin: I think that my entire perspective has changed. If you told me something, I would question where you learned that from, where you heard that from because to me, I've become so used to going to the source and saying to someone who's experiencing homelessness, I heard this stigma, how do you feel about it? How does that make you feel? I think that hearing the story from the source and learning the facts from who they come from has definitely changed me and my perspective, rather than kind of just accepting what we as a society tend to believe is true.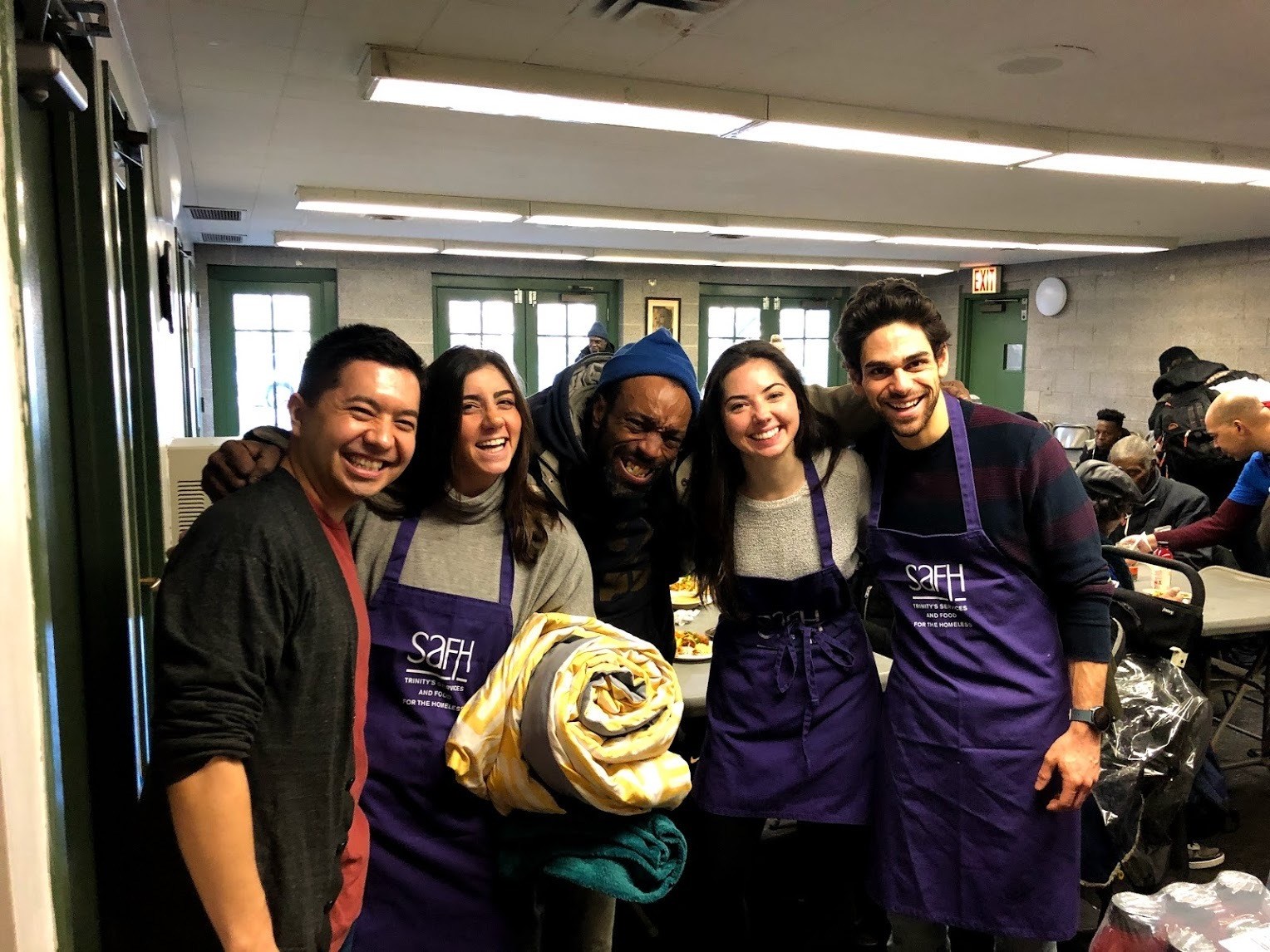 I've always been someone who loves connecting with others, but my ability to do so has become much more well rounded because you might think you have nothing in common with someone who doesn't have a home and is sleeping outside on the street for the last 10 years, but learning how to connect with someone who seems different, but then finding commonalities with them really changes you. I have become a lot more flexible in my life because when you're working with individuals who don't have as much structure as let's say you and I might have in our lives, you have to learn how to be flexible and adaptable.
I think the biggest thing is knowing how to push limits and knowing that where I am now isn't the end. There is so much more to do and so much more I will do. It's easy to stick to the status quo, but to push the limits and see what happens has only led to success and has changed my perspective on how I live my daily life. 
CHARITY MATTERS.
YOUR REFERRAL IS THE GREATEST COMPLIMENT,  IF YOU ARE SO MOVED OR INSPIRED, WE WOULD LOVE YOU TO SHARE AND INSPIRE ANOTHER.
Copyright © 2020 Charity Matters. This article may not be reproduced without explicit written permission; if you are not reading this in your newsreader, the site you are viewing is illegally infringing our copyright. We would be grateful if you contact us.