When you think about nonprofits the words Beverly Hills and farm usually are not top of mind. However, after meeting today's incredible guest, Jennifer Levy you will begin to think differently. Join us for an educational and fascinating conversation about the exciting new ways Jennifer and her nonprofit organization, The Beverly Hills Community Farm is educating and feeding her community with her innovative work.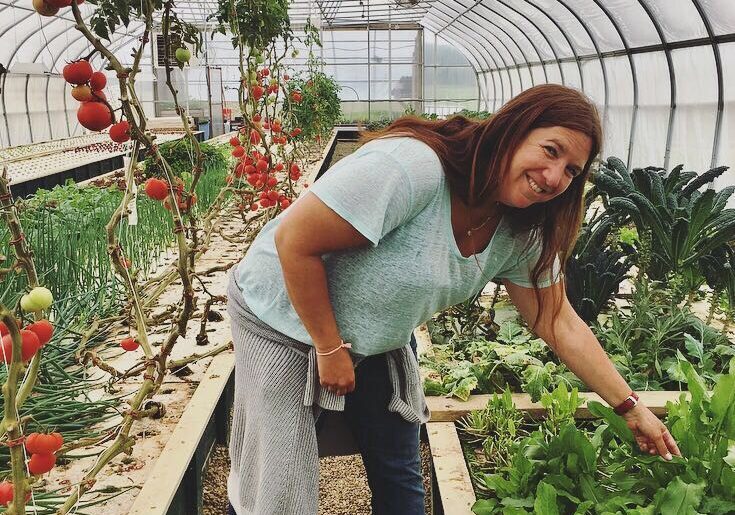 Here are a few highlights from our conversation:
Charity Matters: Tell us a little about what Beverly Hills Community Farm does?
Jennifer Levy: There's definitely not a ton of nonprofits who start with the word Beverly Hills. And so we're hoping to change the narrative a little bit. The three co-founders, myself and two other women, grew up together in Beverly Hills.  We are super excited to be bringing something back to the city that we grew up in.   Beverly Hills is a small town, both population-wise and geographically. So having an urban farm that can grow local food for hopefully a significant portion of the residents, the restaurants, the community was super important to us.
We can make a pretty big impact in a small space by the work we're trying to do. Our mission is really to be an educational, urban farm, and to cultivate health and well-being while growing local food with hands-on community involvement. So we see ourselves as way more than just a farm, the food is definitely one piece of it. But really, as a space, a gathering space, an event space, an education space, to really provide tips and tricks and education on sustainable ways to grow food. So we don't get enough of that in the city. Farming is a big part of what we're doing but education is really at the core of what we're doing. 
More specifically, we really are passionate about intergenerational education. Including so many different members of the community to learn and grow and be able to teach other members of the community. So we're kind of all-encompassing. Growing local food is really one of my passions, but equally one of my passions is education. So really, we wanted to figure out a way to kind of combine all those things in the city we grew up in.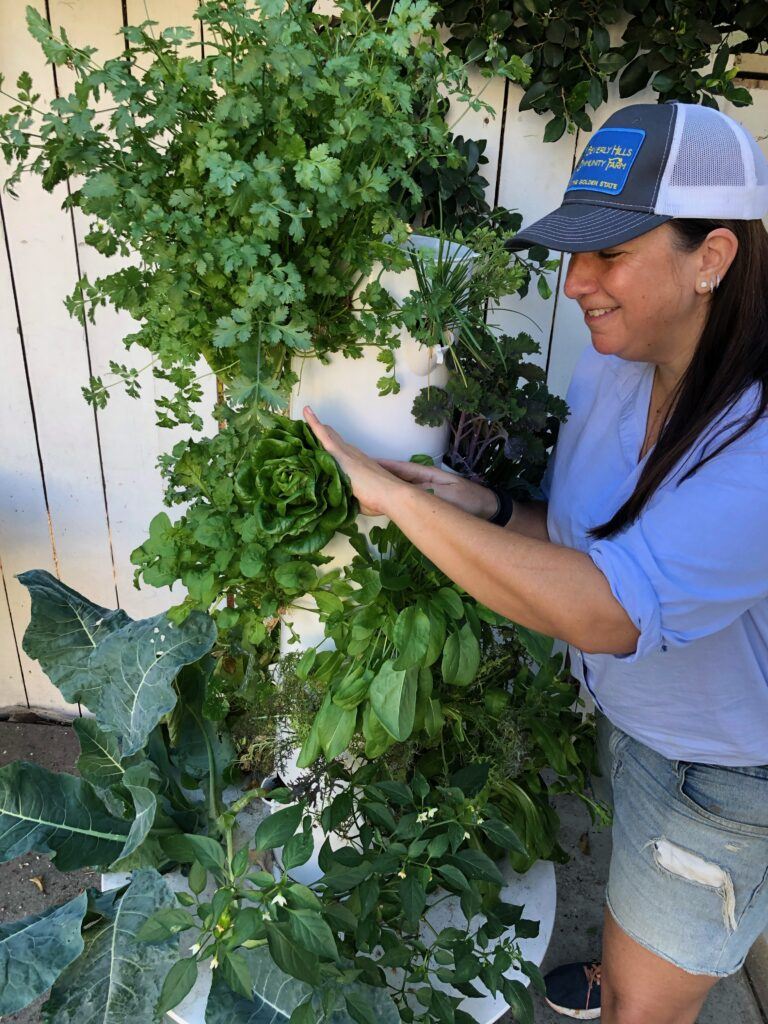 Charity Matters: Did you grow up Volunteering or in a philanthropic family?
Jennifer Levy:  I learned a lot from it from my family. Giving to different organizations that they were passionate about, or going to fundraisers things with my family.  And also, through my religious school upbringing. I remember being in kindergarten every Sunday going to Hebrew school and having to bring leftover change or cans for a food drive or coats or shoes or things like that. So I think both between my family and my upbringing from a giving backside, it's always been a part of what we do.
 I  have always loved volunteering. I started volunteering in high school at both Cedar Sinai Hospital UCLA hospital and I volunteered at a summer camp, Camp Harmony. That's always been part of kind of my journey. To this day, I think that volunteering is kind of the best job on the planet, right? You get to pick and choose who you want to help out. And there's no pressure and you just get to go support amazing people doing amazing things. In my later life, I spent a few years in Ohio and I volunteered for a water nonprofit, which led me to my first trip to Africa. So you never really know what's gonna happen when you kind of put yourself in situations to learn new skills and meet new people.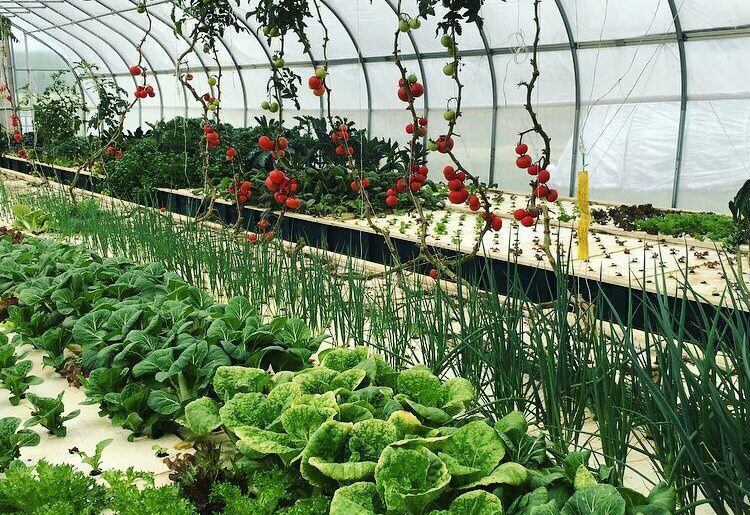 Charity Matters: What was the moment you knew you needed to act and start Beverly Hills Community Farm?
Jennifer Levy: We launched in January 2020. I am an educator by trade and was a classroom teacher. Then I started a school garden program and got really into gardening and have always been pretty passionate about the environment, specifically water usage. That led me to spend a summer in Ohio working on a farm summer camp there. It was in Ohio that I met all these farmers and all these people doing pretty amazing work.  I finished the next year of teaching here in Los Angeles, and then I moved to Ohio. So I could learn how to farm essentially.
Sometime between coming back from that summer in Ohio, and going back to my job teaching, I realized that I wanted to do more. I wasn't getting the same fulfillment of education as I thought I could from combining education and farming. I just didn't know how to farm and had never done it.  So I quit and I moved to Ohio really working and learning to farm.  That brought me to Colorado, where I worked on an urban farm for two seasons.
But knowing that I kind of always wanted to be back, not necessarily in Beverly Hills or Los Angeles, but closer to Southern California. Then trying to think about how I could create a space where I wanted to do all of these different things? It just didn't really exist here. So clearly, the rational decision was just to start it on my own. Why not?  I never in my wildest dreams had imagined I'd be a business owner or start a nonprofit or kind of even a farmer for that matter. Life definitely took me on so many different kinds of paths. Once my co-founders were involved and we had these conversations, it just felt like we were going to do this.  I couldn't have predicted any of it.
Charity Matters: What are your biggest challenges?
Jennifer Levy: We launched in January 2020 and then COVID happened.  So we just stopped literally.  We didn't get accepted from the IRS till 2021. So there were lots of things we thought were gonna go smoothly that did not.  It just took a long time. We worked with an amazing fiscal sponsor, so we could at least start fundraising and kind of get up and running. That was a whole set of different things we had to learn.
We were reading for months, how organizations weren't getting fresh produce, and there was such a need right now. So January 2021, we opened in a commercial space in Beverly Hills, with 15 hydroponic towers. Since January, we've been growing food and donating to three main partner organizations. That has been like the biggest joy for everybody. We've just been allowed to use this beautiful space. We get foot traffic, and people are there and they get to see what we're doing.  I get to teach every day, people who come in and want to hear about hydroponics. More than that, we've donated almost 150 pounds of lettuce and herbs, which don't weigh that much. Actually volume-wise, a lot of lettuce. We've impacted over 600 people and we really have formed these relationships with some really amazing partners. So it's kind of been like a lifesaver.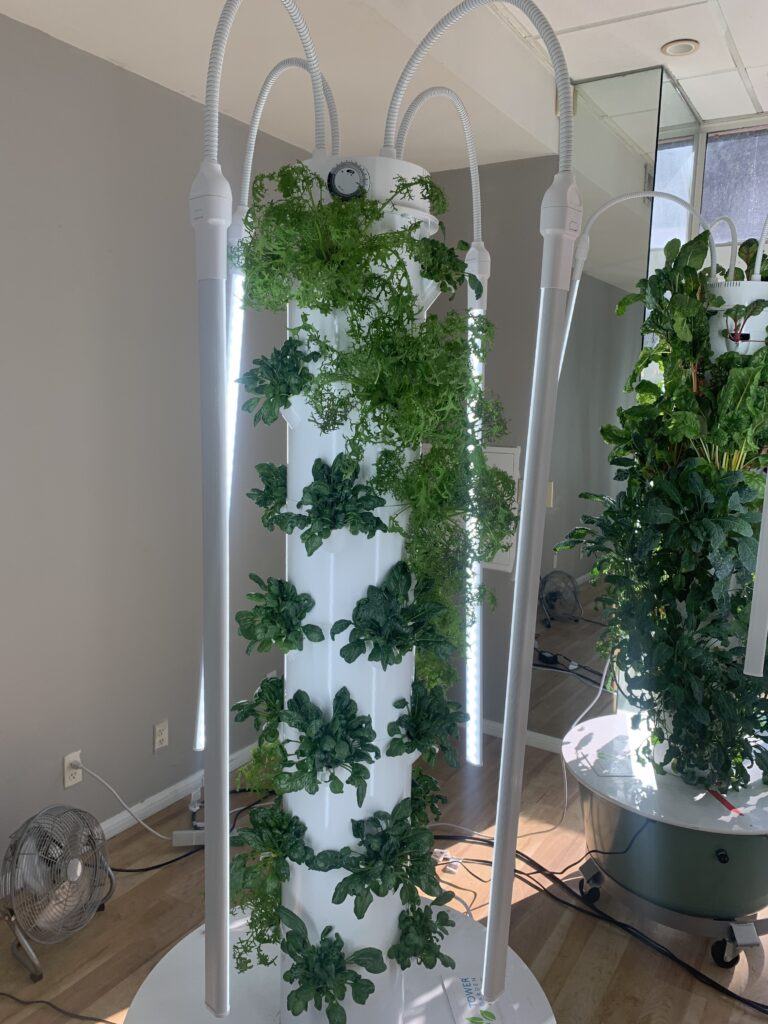 Charity Matters: Can you explain what Hydroponics is?
Jennifer Levy: We're using vertical hydroponic towers. So in these towers, essentially, there is a reservoir at the bottom where the water stays and the nutrients go. And there's a pump that essentially pumps the water to the top, and then it kind of rains down onto the root systems of plants. It's like this self-contained tower. They're only about three feet wide by six feet tall, and ours grow 28 plants. Since we're inside in a commercial space, we have LED lights, but you can have them outside. It's allowed us to grow and donate this whole calendar year, which has been amazing 
Charity Matters: What fuels you to keep doing this work?
Jennifer Levy: There are a few moments like getting to harvest and deliver hands down is always so fulfilling and everyone is so beyond appreciative. The wins are kind of the education piece, right? So because we're in a storefront in Beverly Hills, we get a lot of foot traffic. Anytime someone comes in, I get to have these very organic conversations with them about what we're doing, why we're doing it, and how they can get involved.
Just over the past couple of months, I've been able to go into schools, which is really amazing.  Education is at the core of everything we do. We have a tower in one of the elementary schools locally in Beverly Hills and we actually have two towers in a school in Ohio. Nobody's seen this technology before.  A lot of people have kind of heard about it,  but really showing people that there are sustainable ways to grow food grow delicious, healthy, like nutrient-rich food.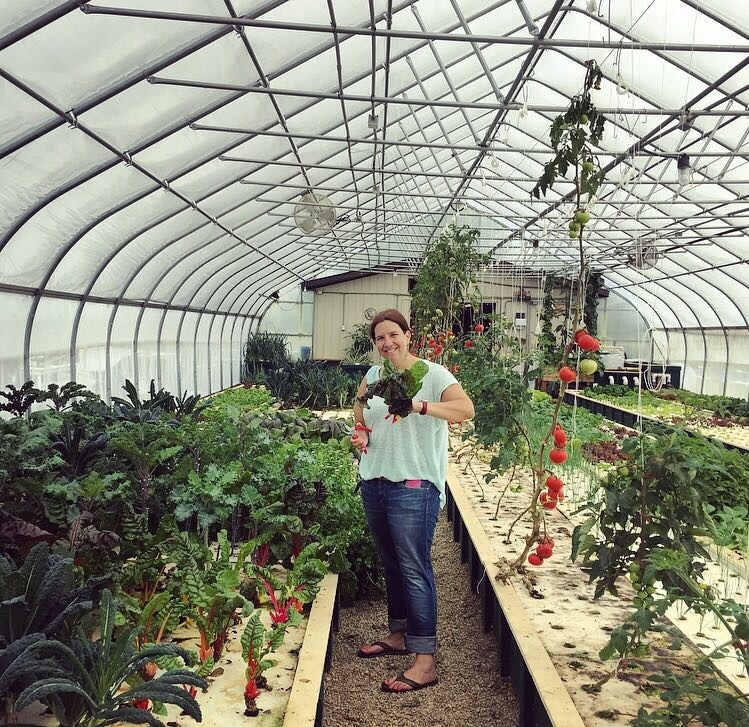 Charity Matters: If you could dream any dream for your organization, what would that be?
Jennifer Levy:  I think definitely our vision and dream are to have an outdoor far educational farm. We're just starting a big campaign to purchase our first shipping container farm, which is hydro-powered built inside a refurbished shipping container. The impact of that is we can harvest over 1000 plants every single week. So the goal is to be able to provide for local restaurants, local grocery stores and start a community-supported agriculture program. Then residents or non-residents can purchase farm-fresh produce directly from us.
Charity Matters: What life lessons have you learned from this experience?
Jennifer Levy: Having passion and being excited is great, but there's gonna be bumps in the road. So just trust the process. I'm learning as I'm doing this. So just having faith and trusting the process. I've learned that you do need a team around you, you need community. Not just the co-founders or our board or kind of our big supporters, but you need people you can call to ask for marketing help or social media help or just to complain to because you can't do this alone.it won't work.
Really be committed to what you believe in.  I think that what you believe is important enough for you to start a business then other people will too. Have faith in what you're trying to do. The work we're trying to do is going to help so many people in so many different ways. Sometimes it's harder to remind myself of that. I do trust that what we're doing is for everyone's good.
CHARITY MATTERS.
New episodes are released every Wednesday!  If you enjoyed today's episode, please connect with us:
On IG @Charitymatters 
Post a screenshot & key takeaway on your IG story and tag me @heidijohnsonoffical and @Charitymatters so we can repost you.
Leave a positive review on Apple Podcasts
Subscribe to new episodes each week!
YOUR REFERRAL IS THE GREATEST COMPLIMENT,  IF YOU ARE SO MOVED OR INSPIRED, WE WOULD LOVE YOU TO SHARE AND INSPIRE ANOTHER.
Copyright © 2022 Charity Matters. This article may not be reproduced without explicit written permission; if you are not reading this in your newsreader, the site you are viewing is illegally infringing our copyright. We would be grateful if you contact us.