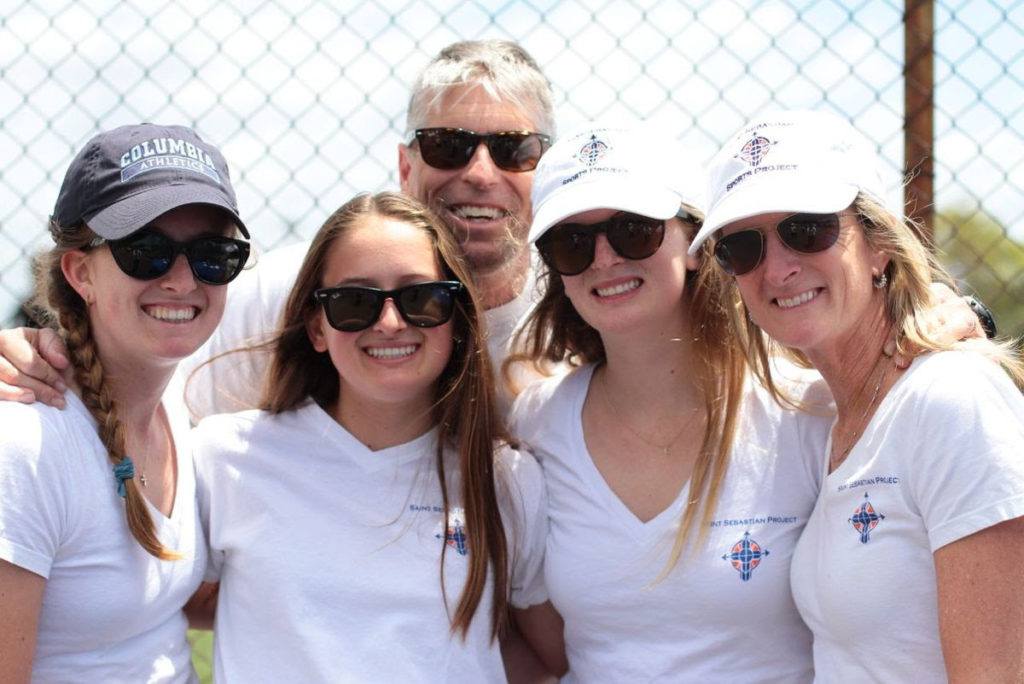 As fall kicks into gear and we all begin to settle into our new school year routines, one thing that I always look forward to is watching my boys participate in sports. There is nothing more fun that sitting with a group of parents who are all cheering their children on.
A few weeks ago, I sat down for lunch with an amazing woman and non-profit founder, named Clare Gurbach. Clare has two daughters that are college athletes and her youngest daughter seems to be following in the family footsteps. We talked about our children, sports and the moment that all of those came together to inspire Clare to help so many children keep playing sports.
Charity Matters: What was the moment you knew you needed to act and start your non-profit?
Clare: "In 2007, I was watching our oldest daughter play volleyball and seeing the disparity in resources between our team and one we were playing. The other team did not have nice uniforms. Some of the girls had masking tape on the back of their shirts for their numbers. Many did not have knee pads or proper shoes. Our team had everything and a professional coach as well. Winning that game 25-2 was not a good outcome for anyone.
We were called to action to "level the playing field" in providing uniforms, sports equipment and resources for under-resourced Catholic schools in the Archdiocese of Los Angeles.  We named our non-profit The Saint Sebastian Sports Project after the patron saint of athletes."
CM: What fuels you to keep doing this work?
"Seeing the huge impact we are having as we have grown. We know that sports help children in so many ways. Beyond the obvious physical benefits of playing sports, children also learn sportsmanship, commitment, and leadership and have fun at the same time. Our students must maintain a minimum GPA to play on their teams so they are incentivized to work hard in school."
CM: When do you know you have made a difference?
"When we see the smiles on the faces of all the children we serve. When we visit the students at school and bring the schools' funds and equipment to support their sports programs.  When students attend our various tournaments, camps and college visit days at USC and LMU.  Many of our students are now trying out for their high school teams that never would have had this opportunity in the past."
Tell us what your impact been? 
"During the 2009-2010 academic year, we were able to support seven sports programs. This academic school year we will assist 39 schools with grants and  will serve at least 2,500 students this year.
There are 100 schools in Archdiocese of Los Angeles that need funding. We hope to find more foundation money and person donations to fuel additional growth in the future."
Now that is a win-win for everyone.
Charity Matters.
Copyright © 2016 Charity Matters. This article may not be reproduced without explicit written permission; if you are not reading this in your newsreader, the site you are viewing is illegally infringing our copyright. We would be grateful if you contact us.