A few months ago when I was in DC, a friend introduced me to a terrific philanthropist. He in turn introduced me to today's guest, Angela Patton. Friends connecting friends is simply THE best! Angela Patton is a remarkable human who wanted to help her community, more specifically the girls in her community. What began as giving two weeks of her vacation to start a camp for girls is now twenty years later a movement with her nonprofit Girls for A Change.
Join us today, for a motivational and inspiring conversation about passion, resilience and what happens when we lift others up. Angela is sunshine in a bottle and making the world better one girl at a time. This is the perfect episode for a summer day and the best way for us to wrap up Season Five of our podcast, so enjoy!

Here are a few highlights from our conversation: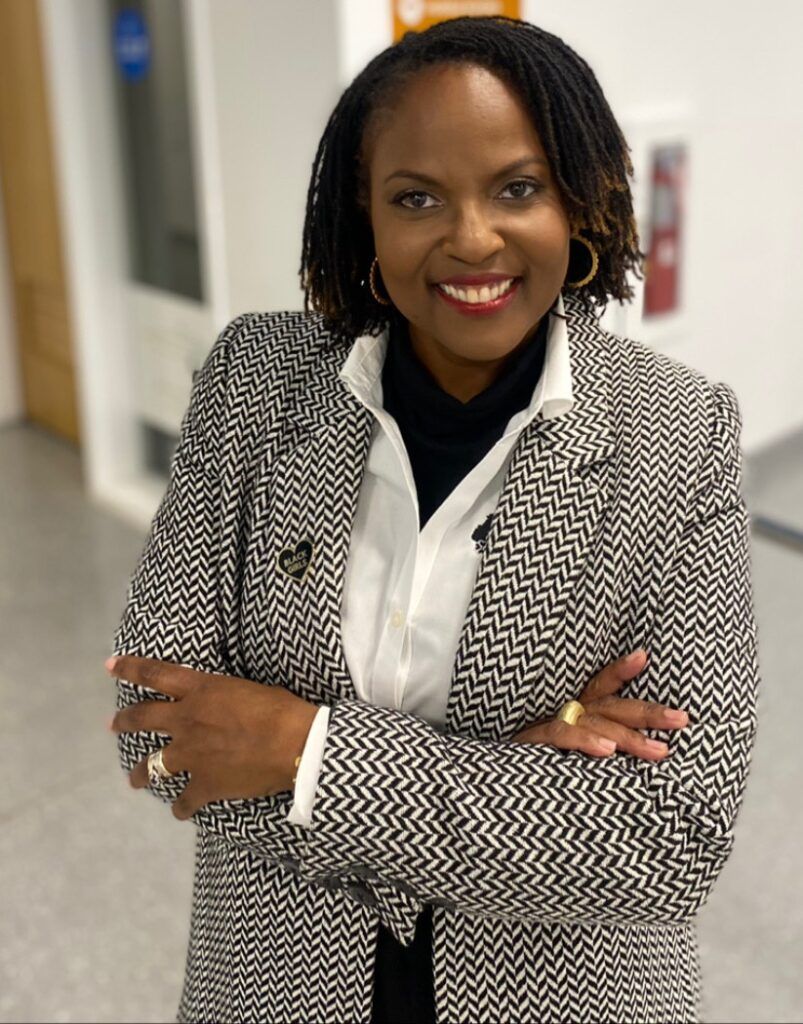 Charity Matters: Tell us a little about what Girls for a Change does?
Angela Patton: Girls for a Change is a nonprofit organization based in Richmond, Virginia. We prepare black girls for the world and the world for black girls. That just means that we visualize a world where black girls are seen, heard and celebrated. We are always working towards affirming black girls.  That means, making sure that we stand in the gaps that they face as early as third grade until their secondary years in academics. Sometimes their secondary years in their careers. What we tend to find out is that a girl stopped young. As they grow into womanhood, those doors still tend to slam in their face because of their color, because they're young women. And so again, we close those gaps that they face, by  providing opportunities, programs, services, as well as social change advocacy work.
Charity Matters: What was the moment you knew you needed to act and start Girls for a Change?
Angela Patton:  I was working for another nonprofit, and really enjoyed my work. But I consistently saw that girls were not fully participating, or they didn't feel like they could. They were uncomfortable using their voice. I didn't know how to start a nonprofit. I just I just knew how to do programs. So I decided that I was going to use my vacation time from the nonprofit organization I was working with, and just do a small two week camp for girls.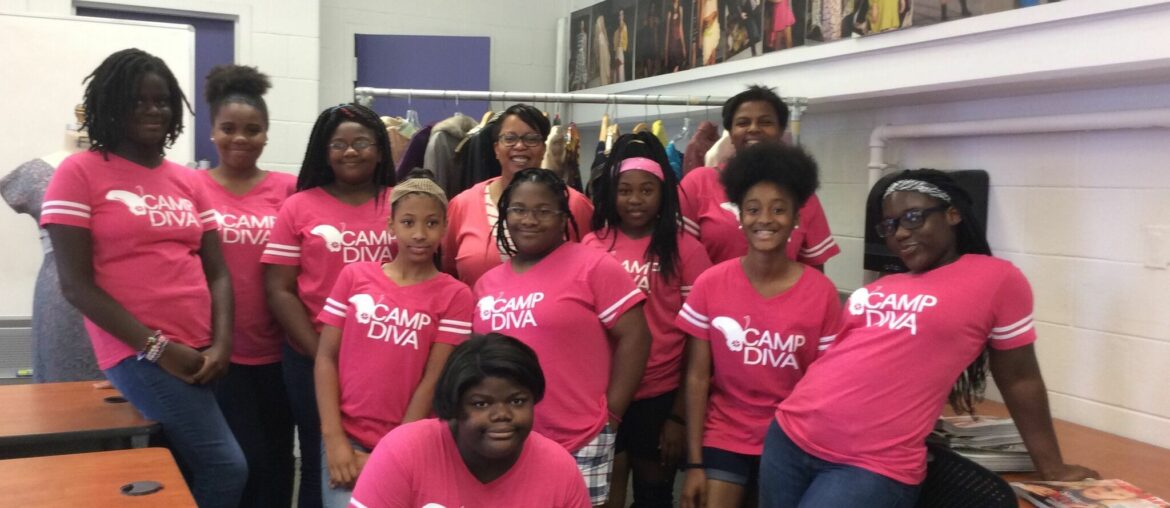 I just wanted to teach them how to work in the garden, to play sports and to find their sacred space. And, I called up a friend and asked, "Can I use your house? " I had no idea like what I was doing. But I knew something had to be done. Because I could also hear community having conversations about what black girls were doing and not doing and it was always negative. And I wanted to tell them that that wasn't true. They just didn't have opportunity.
So I did this first year of a two week camp and a nonprofit leader in the community said," Angela, you know you're doing nonprofit work?" She told me how to start a 501 C3, how to get a board and she walked me through a journey. That was very scary. But I knew that if I really wanted to make true impact with my community that I was the best one to do this work.  So I leaned into it and that's how I kind of got started.
Charity Matters: What are your biggest challenges?
Angela Patton: Well, one of the challenges was that I was young. Next year, our organization will be 20 years old, I was a much younger woman. So people don't believe in you when you're young. But one thing about startups, whether it's a for profit or nonprofit, we're always solving problems. You know, I actually don't like that I have to do the work that I'm called to do all the time, because it is challenging. Also being a black woman saying that I am intentional about supporting and advancing black girls. That was considered offensive and being a troublemaker in South, especially in Richmond, VA  twenty years ago.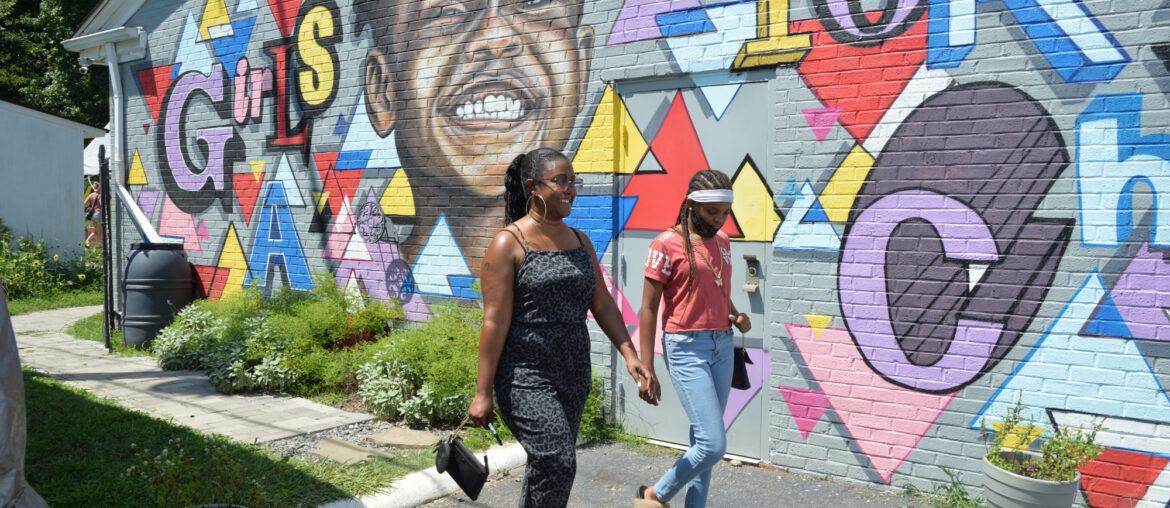 You're black, and a woman, and you don't know what it means to run a business. Definitely a nonprofit. And you also don't have access to people with money. So you can not sustain this nonprofit. There also comes challenges dealing with the community that you want to partner with as well. So because of these challenges you know, it made me wake up every day with strength to continue to fight the challenges of the people who did not see their worth.
Charity Matters: What fuels you to keep doing this work?
Angela Patton: For me, I've been very fortunate. And I shared this with other nonprofit leaders that I have coached in the past, is that you gotta find your village. Because in order for me to be able to go out and pay it forward, I have to take care of myself. I had to make sure I am healthy; mind, body, and spirit first. This includes who is my village, who are the people who know when I may need to call them to talk about what's going on with the nonprofit and how they can support me.
So those are the things that I kind of pull from our fruit tree that keeps me alive. I feed myself with that almost on a daily basis. I'm reminding myself of my why acknowledging that I have great people beside me.  I'm so fortunate and that's why I can continue to show up for girls the way that I do every day.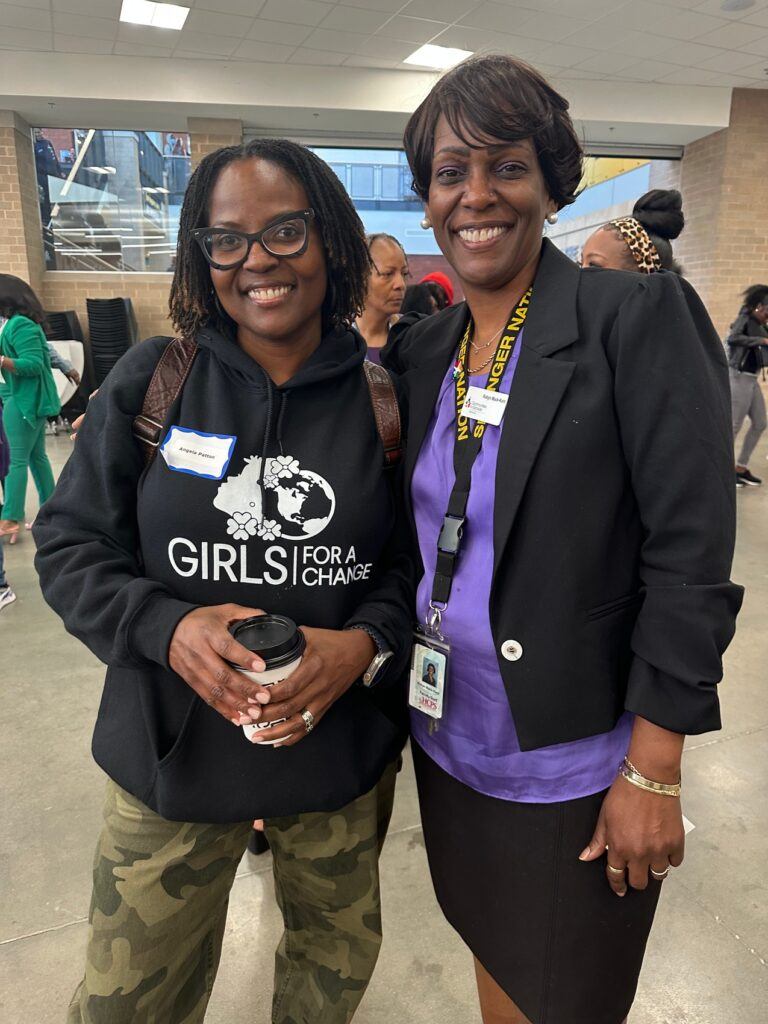 Charity Matters: Tell us what success you have had and what your impact has been? 
Angela Patton:  When the girls discover who they are. When they come back to us and say, I am happy with these
decisions. I have discovered who I am and I have clarity. And I am so clear about the fact that clarity is the key for us. So when I have girls find themselves despite what's kind of going on. And my girls have all of the skills, the strength, the compassion, the awareness, to block all of that foolishness, and they come in to share their story with me is how I evaluate it.
She had she get it because there is no school, there is no field trip that makes someone just say I get it now. It's their own lived experiences, and how much they take in and when they truly make the decision that this is going to be what gives them joy. Because all that we can do is give them access and exposure and opportunity. At the end of the day, it is up to her to say her yes or no. And that means she is clear. And when you say that, you know what a role model that that can be to the girls. That is it.
When I even share with them how I started the organization, why I started, my story, my journey. One of the things that I'm clear about saying to them is that I'm clear about why I'm here with you all. I'm not a person who applied for job or a person who's waiting to do something else.  I received a calling to do this work. And one day you're going to receive that call as well.. That doesn't mean it's a nonprofit, maybe you will be an athlete. It's whatever that is for you.  When you are happy and joyous in that, no one can say, or do anything different, that can make you change that. And if you do change it is because once again, that's what gave you joy.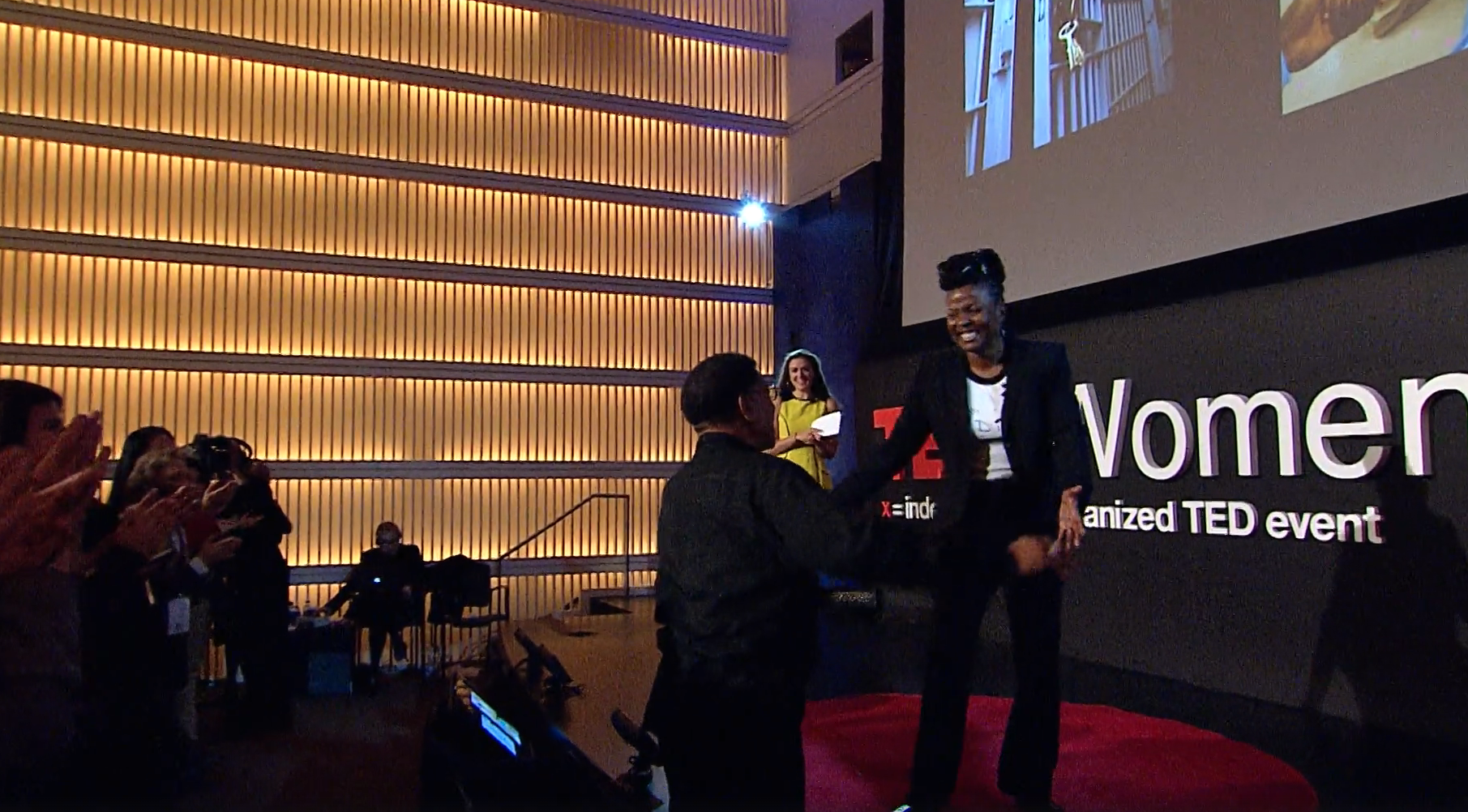 Charity Matters: What life lessons have you learned from this experience?
Angela Patton: . The one that comes to me today is the lesson I'm really excited about being able to pay it forward in the high school, in particular that I graduated from. I didn't have the most rewarding or exciting school years.  I remembered when I was called to speak at the school that I graduated from, I really hesitated.  And I didn't even realize that I was having like a moment of anxiety and I've had a TED talk. 
I went in, and I spoke to the girls. The children shared with me some of their experiences in the school and it saddened me, because it was 20 years later and experiences were the same. Even though the school looked different, it still was some of the same stories. I was just blown away.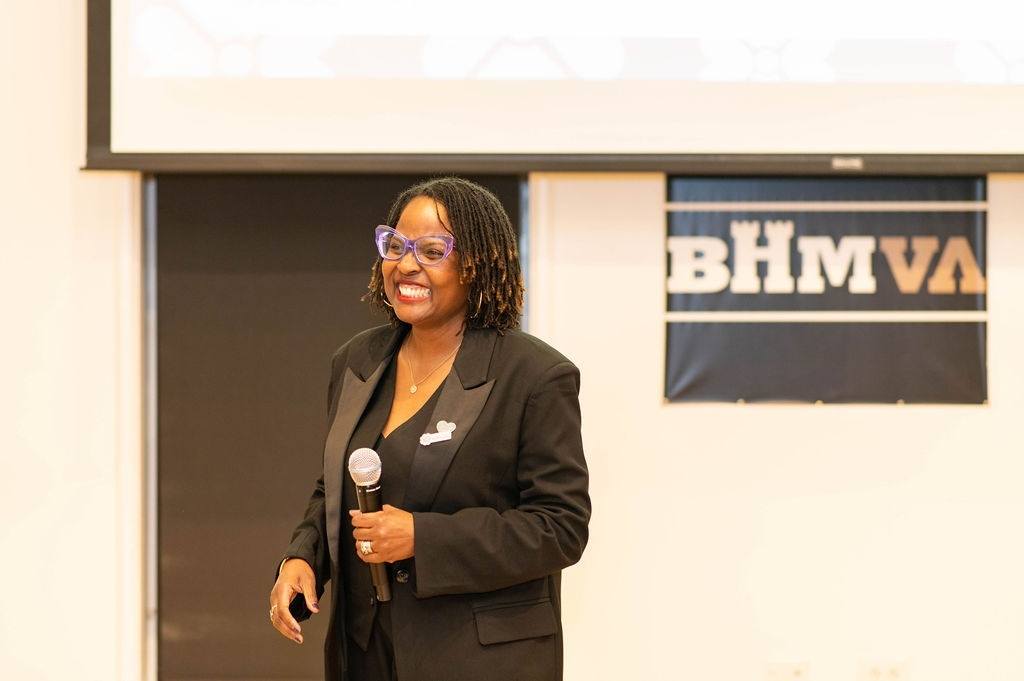 So I ended up making sure that Girls for A  Change had a presence in the school.  I felt it was my responsibility and  I felt that I was put in this space purposefully.  Now, I have won a grant to do work specifically in that school and so I'm really excited about that experience. As we know, systems are hard to break. Even when new people come with new ideas, it doesn't happen overnight. So it has to be people that go in and say these experiential learning opportunities have to be put in place.
My uncle was one of the first black students to enter that school after segregation, he was that first class. I realized because someone came before me, that I stand on the shoulders of  others who made it easy for me to be able to walk into the same school.  Today, that same school now gets me excited about being there. What's really, really crazy about being able to do this work is that my daughter is now at that school in ninth grade. I've heard my girls say, thank you for making it net so hard for me. And so the question around with what lessons I learned, is go back and face your fears. Understand that you can help make it easier and less challenging, and create a new experience, that's a lot happier for someone else.
CHARITY MATTERS.
YOUR REFERRAL IS THE GREATEST COMPLIMENT,  IF YOU ARE SO MOVED OR INSPIRED, WE WOULD LOVE YOU TO SHARE AND INSPIRE ANOTHER. 
If you enjoyed today's episode, please connect with us:
On IG @Charitymatters 
Post a screenshot & key takeaway on your IG story and tag me @heidijohnsonoffical and @Charitymatters so we can repost you.
Leave a positive review on Apple Podcasts
Subscribe to new episodes each week!
Copyright © 2023 Charity Matters. This article may not be reproduced without explicit written permission; if you are not reading this in your newsreader, the site you are viewing is illegally infringing our copyright. We would be grateful if you contact us.