"It is good to love many things, for therein lies the true strength, and whosoever loves much performs much and can accomplish much, and what is done in love is well done."
Vincent Van Gogh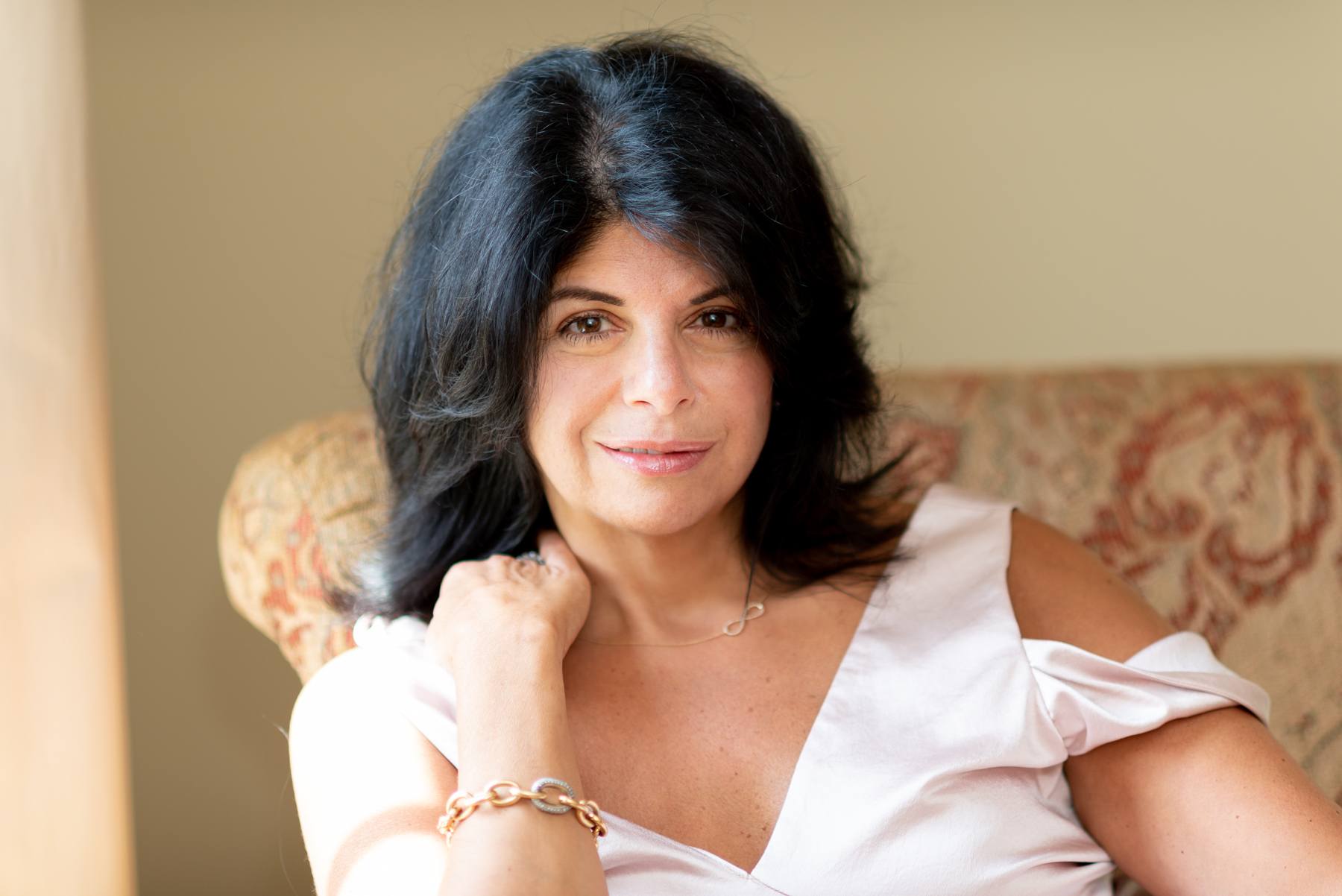 Breast cancer doesn't happen only in October but every two minutes in the United States someone's life is changed by the diagnosis. There are over 3.5 million breast cancer survivors in the United States. One of them is Roberta Lombardi and you may recall our conversation from last year? It was so inspirational that I wanted to share it with you again.  Roberta is the mother of three daughters, a breast cancer survivor, the founder of a line of beautiful bras for women who have had mastectomies, and the founder of the nonprofit Infinite Strength.
Her mission is to support women in every possible way (groceries, bills, emotionally, medical bills) who have breast cancer and do not have health insurance. Roberta and Infinite Strength give these women the extra hope they to fight.  She is a bright light, a true survivor, and one very special human.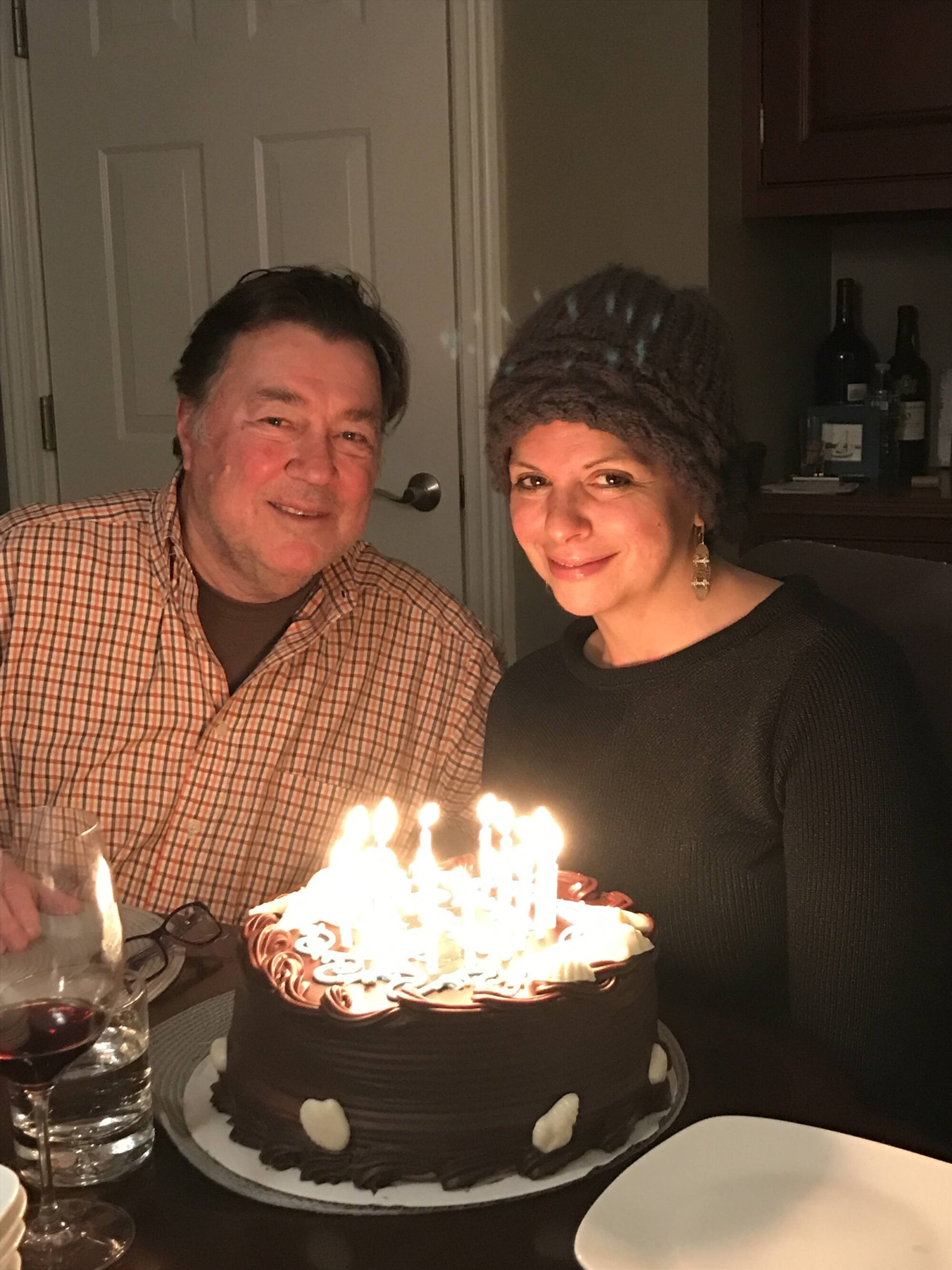 Charity Matters: Tell us a little about what Infinite Strength does?
Roberta Lombardi: While most people have been touched by breast cancer in some way, you do not really understand what it can do to your life unless you have had it yourself. Breast cancer doesn't just take your breast, it can ruin relationships, shatter you mentally, and is capable of destroying major areas of your life.
How can you try to heal and have the best possible outcome in fighting this disease if on top of all this you are worried about bankruptcy, feeding your family, or paying your bills? Infinite Strength is there to help financially and emotionally support those women so they can hopefully have the best possible outcome from their treatment. 
Charity Matters: What was the moment you knew you needed to act and start  Infinite Strength?
Roberta Lombardi: I am someone who never wanted to ask anyone for anything. When I was diagnosed with breast cancer, most people had no clue that I had been sick. When I was done, I felt very blessed. They never tell you when you get cancer that you are somehow estranged from who you were before cancer. I could not figure out how to get back to my previous life after fourteen months of going to the hospital every week.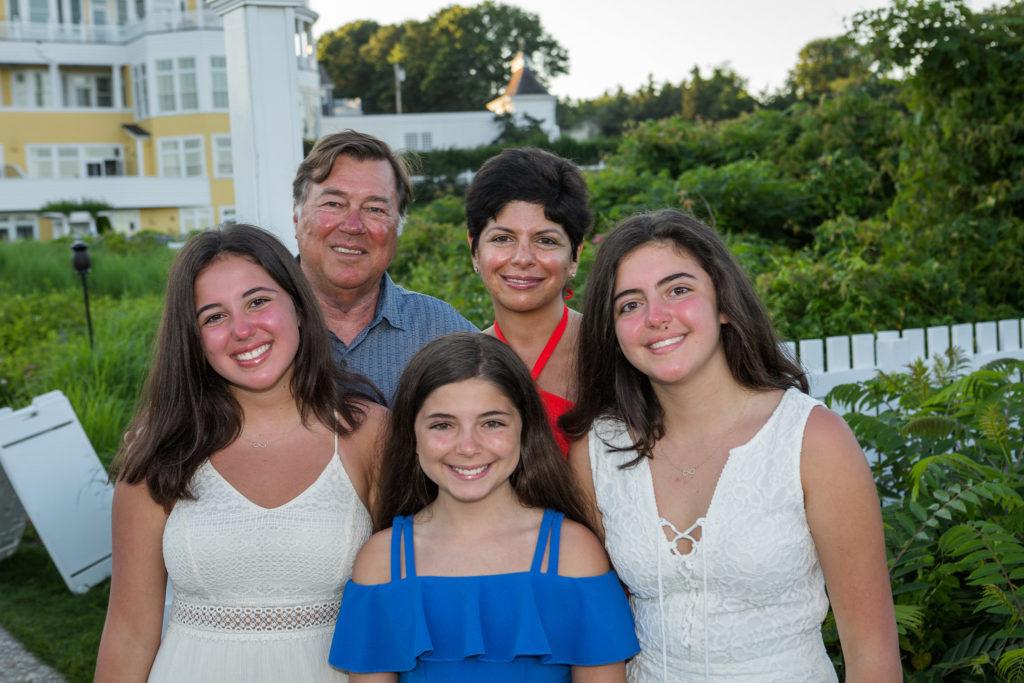 My husband and I were standing in our kitchen and opening the last of our insurance bills and realized that my last round of chemotherapy had cost $80,000. We just looked at each other and my husband said, "What do people do without good insurance or without insurance at all? " I was lucky, I didn't need financial help. The minute my husband said it, I thought of all the women I had sat with at chemo for months and knew many of them were women without support.
When I started to put all of this together, I just kept thinking about what if we hadn't had the financial resources? What if we had not been able to afford food or rent because of medical bills? So, I went to the hospital where I had been treated and asked how I could help?
I had been an event planner in my previous life and wanted to help them do an event to help those women who needed financial support. I also realized it was time to pick up the pieces of my own life and make things better for others. The hospital suggested that I start a nonprofit.  I was so grateful and I knew I needed to do this for these women and that was the beginning of  Infinite Strength.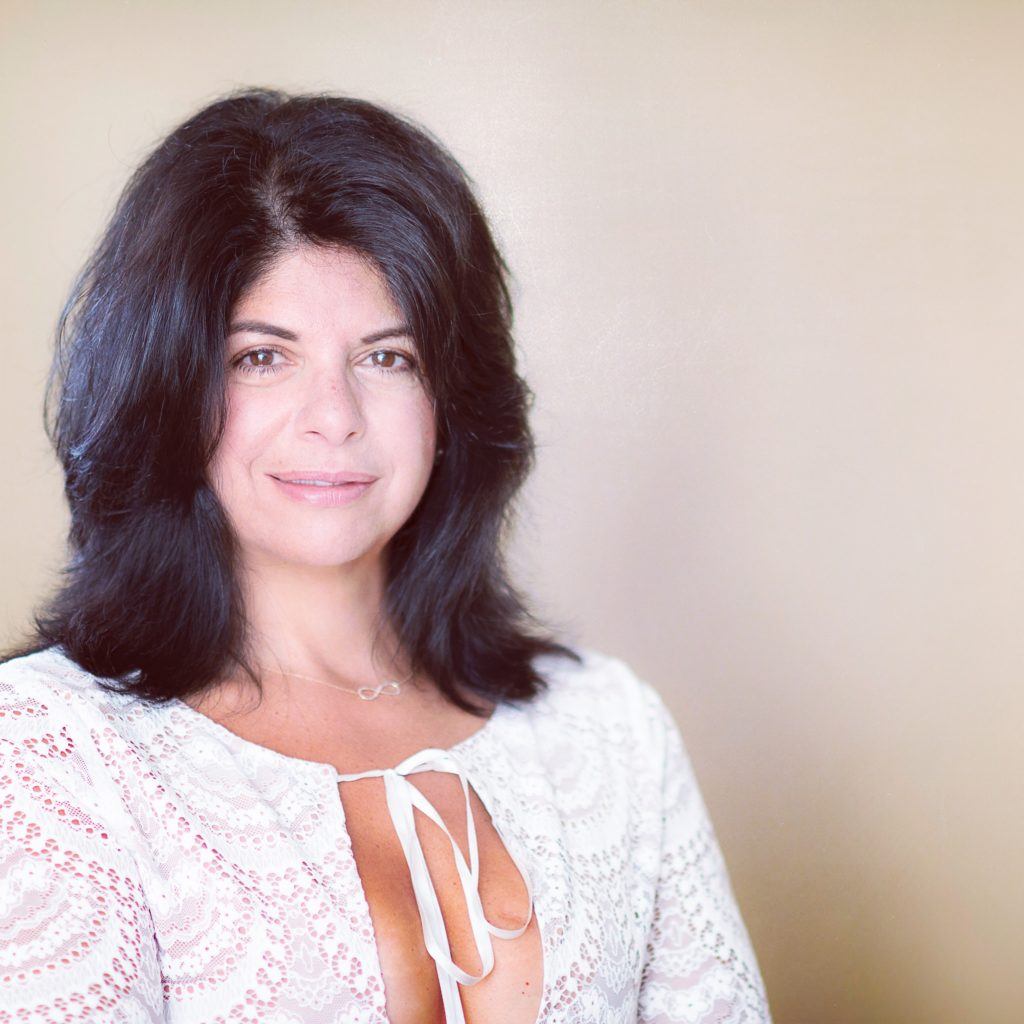 Charity Matters: What are your biggest challenges?
Roberta Lombardi: I think our biggest challenges are in creating those long term partnerships with sponsors. After everything I have been through, I now know how important wellness is, and trying to find the right sponsors who are aligned with wellness, who mirror our values, and want a long term partnership is challenging.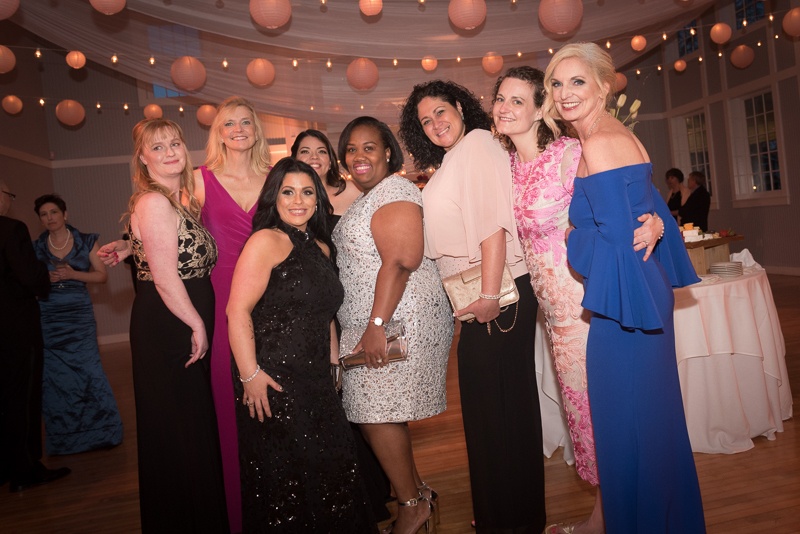 Charity Matters: What fuels you to keep doing this work?
Roberta Lombardi: Just when things get difficult, I believe the universe sends me a sign. I can not walk away from this work because it is a part of me and who I am. I need to take that part of me to help someone else and I need to make it better. On those days when life is overwhelming, I'll receive an email with a story of what they are dealing with in addition to breast cancer.
That is what motivates me to keep going and that is what motivates me to keep upping my game. They say that one in eight women will be diagnosed with breast cancer but it literally feels almost like an epidemic to me. Connecticut has the third-highest rates of breast cancer in the country.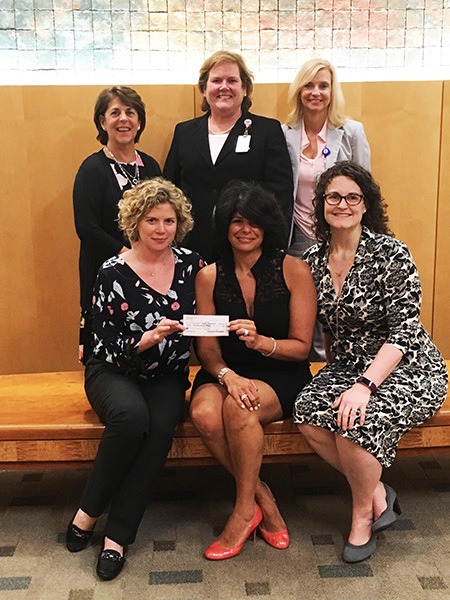 Charity Matters: When do you know you have made a difference?
Roberta Lombardi: I know I am on the right path. For me when I have a quiet moment I think about what we have done when someone really needs our help. One of our women had a toddler who wouldn't hug her because she was scared of her mom.  We found her a human hair wig so that her child would recognize her. I think about that and feel a moment of peace.
I sit and think about what we have done and from every moment that I've been able to say we made a difference today. It seems that from that something else builds and it always leads to the next opportunity to do more.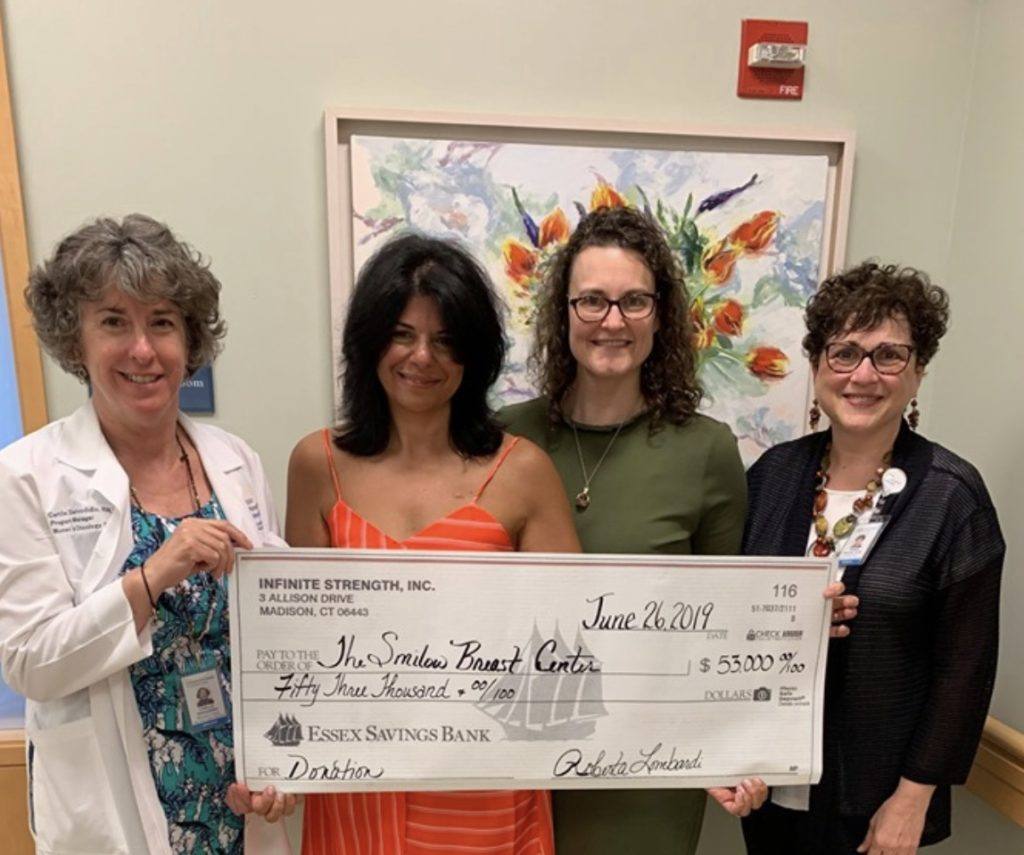 Charity Matters: Tell us what success you have had? What has your impact been?
Roberta Lombardi: We began Infinite Strength in February of 2018 and in our first year we gave away $135,000. More than anything we give women strength and hope so that they do not give up. We come in and help them so that they can keep fighting and not worry about the bills. Sometimes it's just that one little thing that gives them that light that they need to go on.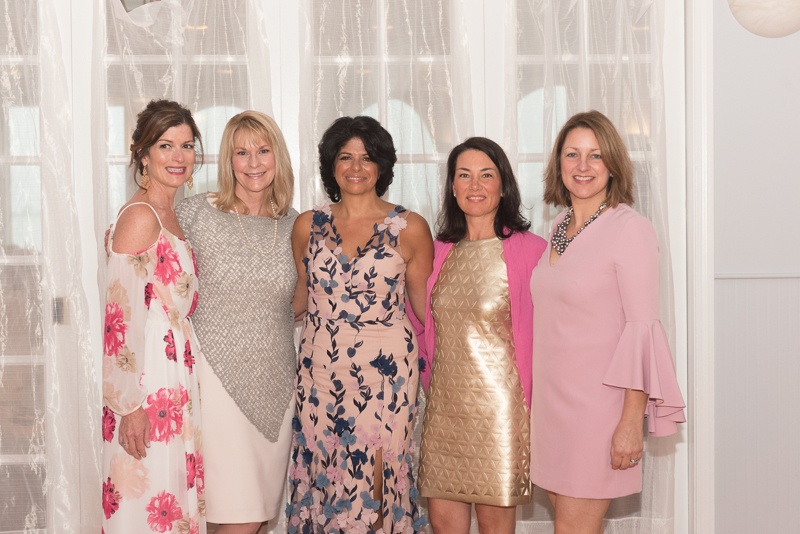 Charity Matters: If you could dream any dream for your organization, what would that be?
Roberta Lombardi: My dream would be that they wouldn't need us and that they will find a cure. I know that if I hadn't gone through this I would have never met any of these incredible women who have not only survived breast cancer.  These survivors have also turned it into something amazing for others. Breast cancer survivors stick together like a family and hearing their stories makes me want to be a part of making this dream reality.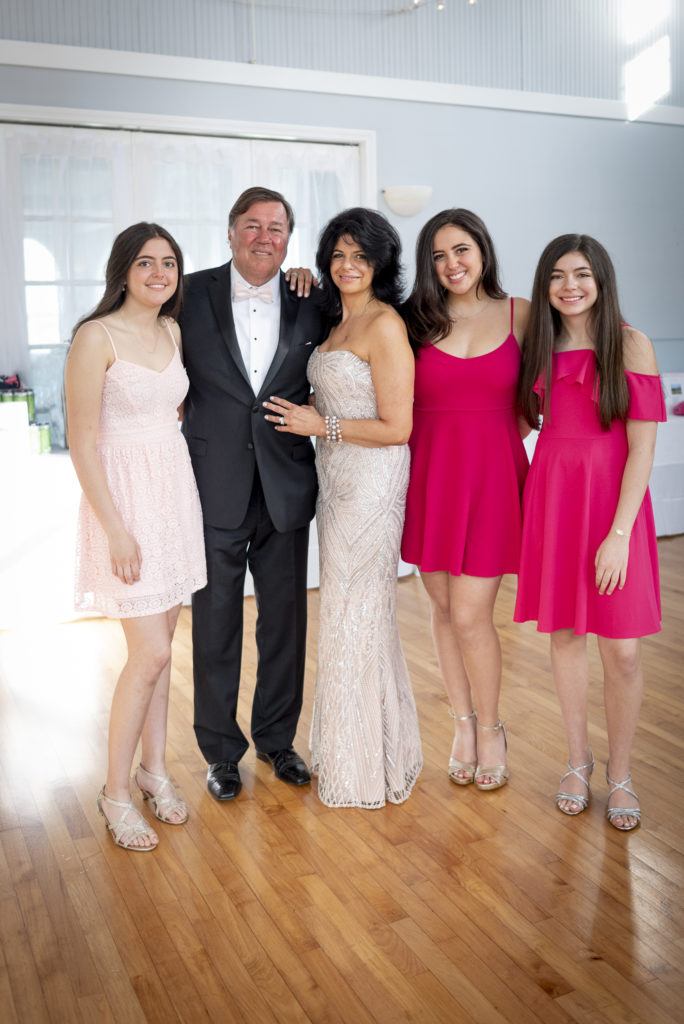 Charity Matters: What life lessons have you learned from this experience?
Roberta Lombardi: I am very mindful now. I have learned that no one knows what is going on behind someone's smile. We all have something that we are going through. I have learned patience, not to judge, and to give kindness…even if it is just a smile. It is SO simple! Saying good morning to someone can change their day.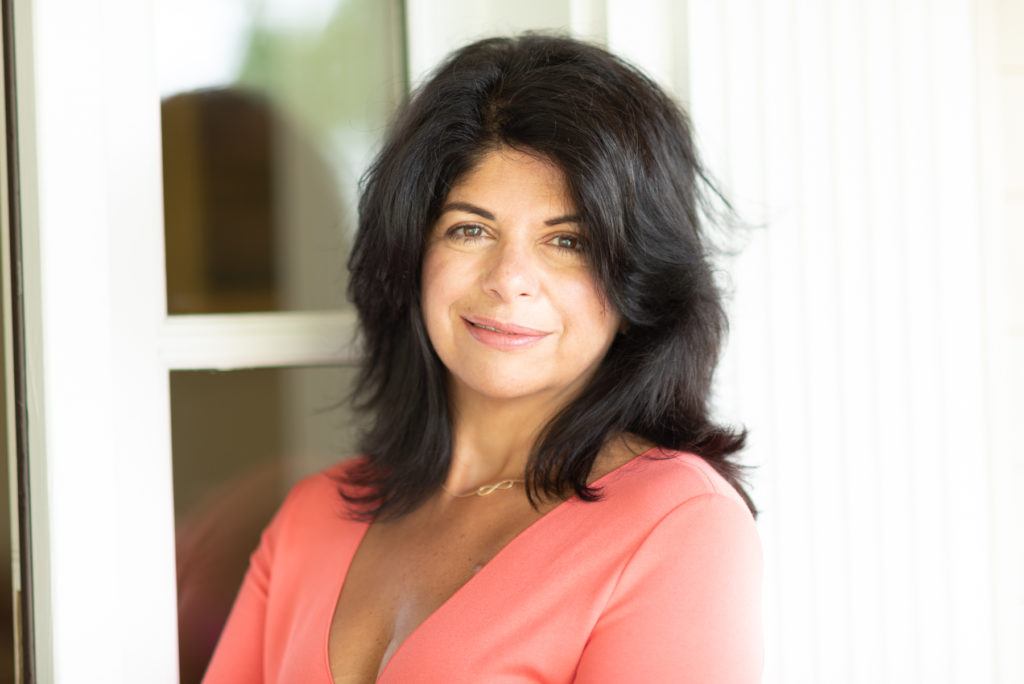 Charity Matters: How has this journey changed you?
Roberta Lombardi: All of this has made me a better person and I am more grateful than ever before. I feel so blessed with the life that I have had. In the grand scheme of things, breast cancer has led me to this. I am genuinely happy with myself. Before my happiness was about others and making them happy. Now, I take care of myself. I think true happiness can be just being alone with yourself being peaceful. I am peaceful inside. My life has been good.
Charity Matters
YOUR REFERRAL IS OUR GREATEST COMPLIMENT,  IF YOU ARE INSPIRED, PLEASE SHARE AND INSPIRE ANOTHER.
Copyright © 2020 Charity Matters. This article may not be reproduced without explicit written permission; if you are not reading this in your newsreader, the site you are viewing is illegally infringing our copyright. We would be grateful if you contact us.