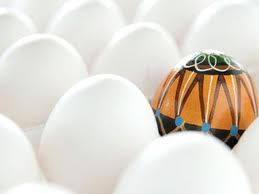 More than 40 days ago I wrote to you about my Lenten pledge, which was to perform a random act of kindness everyday of Lent. Well, hippity hoppity Easter is on its way this weekend and here are a few things I have learned this past month.
First and foremost, kindness counts. No matter how big or how small the act of kindness, it truly impacts someone's day. As you know, my first week in to this promise was a bit dicey. I had really believed that these opportunities would simply present themselves, that however, was not the case. I had to look for ways to be kind randomly.
At week two, I had redefined the word "random." My slight tweaking of the definition was that it simply had to be random for the recipient, not a random act on my part. For example a friend was mentioning a book she had heard about. I got online ordered it and it just showed up at her house, no note but just "randomly." I loved it, she loved it but let's be honest, it wasn't random.
By week three, what I noticed more than anything was that going out of my way for a stranger became more habitual. Each time I did something like send a note to a long-lost friend or pay the person behind me's parking I felt amazing and the recipient was sadly, always truly surprised by my kindness.
As I entered the home stretch what became the single best part of my resolution was that kindness seems to be contagious. Who knew? When stuffed some money in a sleeping homeless man's shopping cart,suddenly a ripple effect occurred, others looked at me and then did it too.
While, I must confess that I did not perform 46 random acts of kindness, I did come  close with 37. At the end of the day it didn't become about having to log my kindness, it became about how wonderful it felt to make someone's day. Although, Lent ends on sunday, I think this resolution might just stay around a little bit longer.
Happy Easter Everyone!
Charity Matters.
Copyright © 2013 Charity Matters. This article may not be reproduced without explicit written permission; if you are not reading this in your newsreader, the site you are viewing is illegally infringing our copyright. We would be grateful if you contact us.