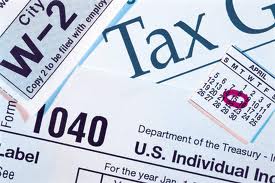 Now that the holidays are winding down, it's the time of year for those last-minute donations.  All so that we can get charitable deductions for our taxes. Yikes, that dreaded word, taxes!
Of course we give for so many more reasons than deductions, but it is an additional perk of helping out a cause that you care about. However, that perk is becoming endangered.
As you may already know, some of our congressional leaders are calling for limitations of tax deductions for charitable giving. Charitable donations are the lifeblood of hundreds of thousands of amazing non-profit organizations.
A group of 600 charitable organizations, called The Independent Sector, has been leading the nonprofit communities on this and for more information on the charitable deduction you can click here.
If this is something that you care about, you can email your congressman and senators via their websites or call their offices directly.  The same group has put together a letter that you can personalize and sign, and they will deliver it to your representatives and President Obama. Click the link if you would like to Send a letter to Congress
Please join in working to preserve the charitable deduction. Regardless of why you give, these deductions help support our countries educational system, expand access to health and human services, enrich an appreciation of our cultural heritage, advance  medical research, and support so many programs vital to the health of our country and communities around the world.
Charity Matters.
Copyright © 2012 Charity Matters. This article may not be reproduced without explicit written permission; if you are not reading this in your newsreader, the site you are viewing is illegally infringing our copyright. We would be grateful if you contact us.