"It came without ribbons!  It came without tags!  It came without packages, boxes or bags!"… 
Then the Grinch thought of something he hadn't before!  "Maybe Christmas," he thought, "doesn't come from a store.  Maybe Christmas… perhaps… means a little bit more!" 
Dr. Seuss, How the Grinch Stole Christmas!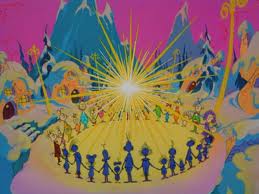 Lets all remember the magic of the season, the smiles of our children and the joy we receive from simply being together.
Charity Matters.
Copyright © 2012 Charity Matters. This article may not be reproduced without explicit written permission; if you are not reading this in your newsreader, the site you are viewing is illegally infringing our copyright. We would be grateful if you contact us.